Historic/Cold Cases
The Disappearance of Amanda Sophia Bartlett, Missing from Winnipeg since 1996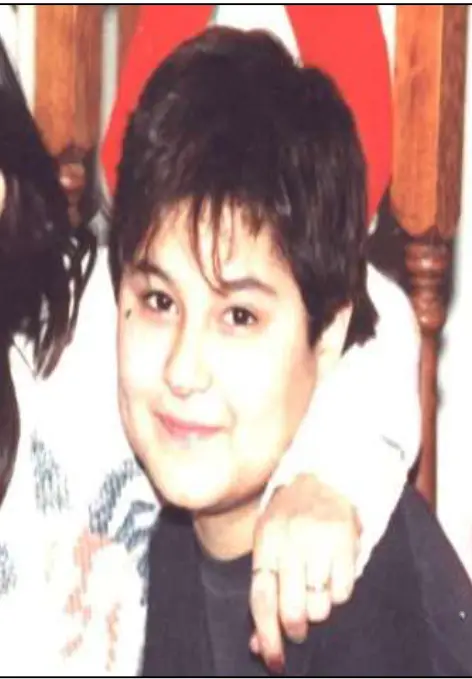 Photographs of Amanda Sophia Bartlett at age 17 depict a young woman with short-cropped dark hair and a sly, knowing smile. She is described as intelligent, creative, and gullible for love. Amanda dreamed of becoming a published author and loved to read. We know little else about the young woman from Opaswayak Cree Nation, or what she might have become, because Amanda vanished without a trace in 1996.
Amanda was a Pimicikamak band member but resided for most of her life on Opaswayak Cree Nation near The Pas, Manitoba. In 1996, her parents separated and her 14-year-old sister went to live with their father in New Brunswick while Amanda remained behind on tribal land with their mother. For reasons that have not been made clear, Amanda was sent to Winnipeg by Child and Family Services and placed in a group home in the city. In July of 1996, Amanda ran away from the CFS-run group home. Employees at the home observed Amanda leave but did not follow or attempt to stop her. Amanda was last seen on the streets of Winnipeg's North End, near Selkirk and Salter Streets, by her uncle. Amanda apparently told her uncle that she was alone in the city. Her uncle offered to let her stay at his house, and Amada stated that she would make her way there. She never arrived and has never been heard from again.
No one outside of CFS had any idea that Amanda had left the group home and was missing, least of all her family. Several weeks after she disappeared, her mother received a letter stating that Amanda had run away from the group home, but that since she was 17 CFS was not obligated to follow her. After the letter, there was no contact from either social services or law enforcement. Various family members state that they tried to report Amanda's disappearance to the police, but that they were turned away by officers who informed them that the RCMP was "not responsible for family reunions". Amanda's sister, Janet Lowther, discovered that Amanda had not only never been reported as missing, but did not even have an open case file. It took Janet nearly two years to report her sister as missing due to the RCMP's reluctance to open the case; stations in The Pas sent Michelle to Winnipeg police, and vice versa. Finally, in 2008, Janet involved Amnesty International's Human Rights of Indigenous Peoples campaign which connected Amanda's family with Child Protection. Child Protection convinced the RCMP to open Amanda's file as a missing person. It had been over 12 years since she had disappeared.
In the late 90s homelessness, especially among Aboriginal youth, was a growing concern in many urban areas like Vancouver and Toronto. Similarly to recent years, it was not uncommon for teens to hitchhike from rural areas to more city centers where they then frequently fell into poverty, addiction, and sex work. It's possible that Amanda left Winnipeg in hopes of establishing a life elsewhere. Due to Amanda's circumstances as a high-risk youth, it's also very possible that she came to harm when she vanished in 1996. She may be an unknown or unidentified victim of one of Canada's many serial killers, or she may have been targeted by one of the individuals responsible for the disappearance of nearly 4,000 missing and murdered Indigenous women in Canada. Some sources indicate that Amanda may have been heading for British Columbia when she disappeared. Highway 16, nicknamed the Highway of Tears for its role in the murders and disappearances of many Indigenous women since the 1970s, runs west from Winnipeg to British Columbia. The highway passes through the rugged bushlands and dark pine forests, a stunning wilderness which belies the tragedy that has struck the Aboriginal communities that struggle with serious poverty, addiction, and underfunded social services. Since public transportation has historically been inaccessible along the transcontinental highway, many Indigenous young women hitchhike between cities and the more rural areas where tribal lands are located. If Amanda had taken rides from strangers along the highway, perhaps hoping to travel to a city with a high population of young runaways or even to join her sister in New Brunswick, she may have come to harm by someone who picked her up. What little we know about Amanda's young life indicates that she was likely at risk and that authorities and social services did little to prevent her from going the way of so many other Indigenous women and girls: missing without a trace, a life full of dreams and promises going unfulfilled, with her story both untold and unheard for years.
Credit: https://www.reddit.com/r/UnresolvedMysteries/comments/a8g5yg/too_long_waiting_the_disappearance_of_amanda/
Also Read:
https://www.cbc.ca/missingandmurdered/mmiw/profiles/amanda-sophia-bartlett
Thank You For Visiting Missing People Canada
Please share our missing person posts on your social media accounts so that we can help bring them home!
You can also find our missing person posts on:
Facebook: https://www.facebook.com/MissingPeopleCanada
Twitter: https://twitter.com/OntarioNorth
Reddit: https://www.reddit.com/r/MissingPersonsCanada/
Instagram: https://www.instagram.com/missingpeopleca/

We also post videos on TikTok at https://www.tiktok.com/@missingpeoplecan

Donate To Missing People Canada: If you wish to donate to Missing People Canada please visit our donation page here: https://missingpeople.ca/donate-2/