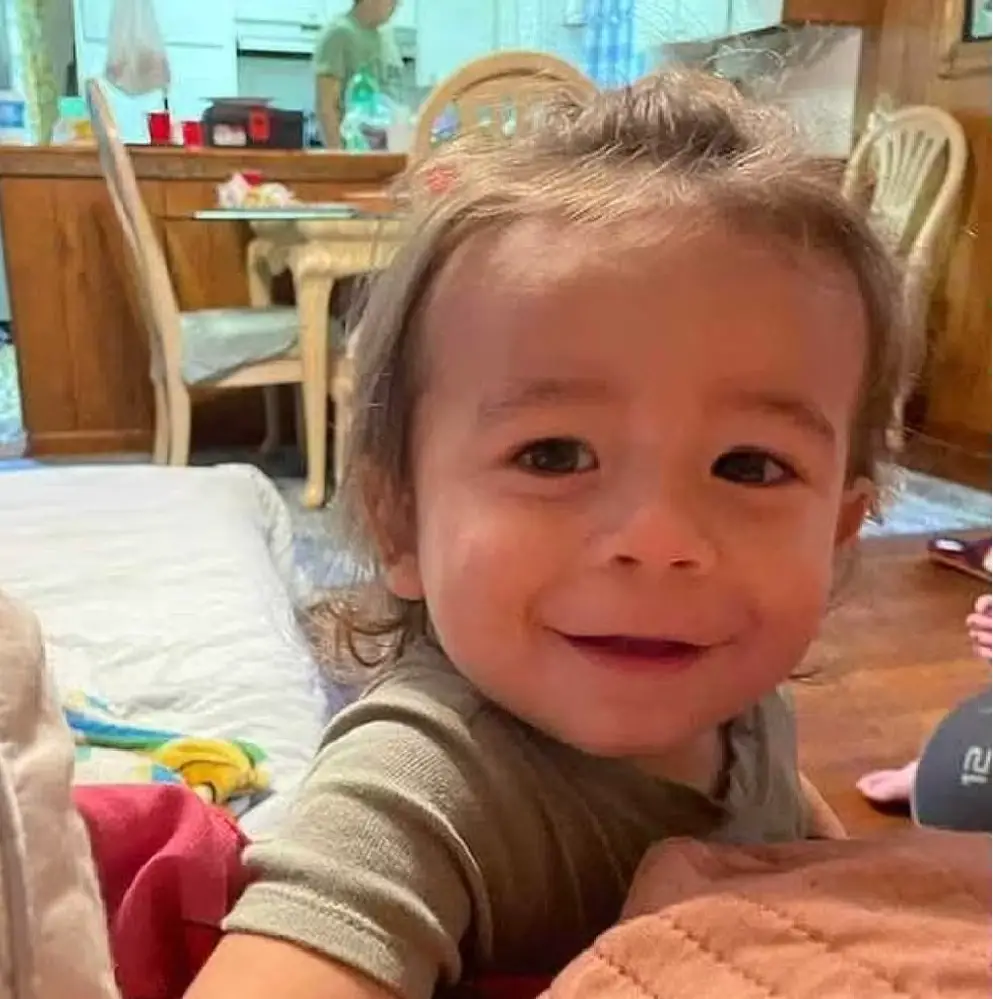 This is an overview of the high-profile active investigation into the disappearance of 20-month-old toddler Quinton Simon, who went missing on October 5th, 2022, just three weeks ago. He was last seen at his home in Savannah, Georgia in the care of his mother's boyfriend, Danny Youngkin. At this point in time, Quinton is presumed dead but his body has not been located. His mother, Leilani Simon, is the one who reported him missing — however, she is also the primary suspect, and she's not cooperating with the investigation.
We're going to dig into the history, the timeline and the most current updates that have been released by the police. It's time to put the pressure on and get people talking about little Quinton.
In my opinion, Quinton Simon hardly stood a chance at having a great life. His mother, Leilani Simon, didn't really get along with his father, Henry Moss, who goes by the name, 'Bubba'. It was a really tumultuous relationship, very off and on, drug-fueled most of the time and there were allegations of cheating. Just a bad situation all around for a little boy to be born into. In the beginning, Leilani didn't even tell Bubba that she was pregnant with his baby. She had no plans to involve him in the baby's life so Bubba didn't see Quinton as often as he should have.
She also had a child named Zane from a previous relationship in a very similar situation.
Bubba would describe Leilani as a cheater and liar who spent her days snorting cocaine and smoking marijuana. In an interview with DailyMail.com,
Bubba would say, "The only reason I'm not in Quinton's life is because she left. 'She was not welcome here anymore with all her lying and stealing.'
Source: https://www.dailymail.co.uk/news/article-11353259/Grandmother-says-Georgia-toddler-drowned-mother-passed-drugs.html
Her own mother would confirm that Leilani had struggled with both drugs and stealing in order to buy drugs. In 2019 she was evicted from her home because she just stopped paying her rent. She had also served jail time for several offences, including breaking into a trailer in 2020 and felony larceny in 2021 because she stole two packs of cigarettes, a bag of popcorn and a bottle of lemonade from her job at the truck stop. As part of that charge, she took a plea bargain and was ordered to serve 12 months probation and 48 hours of community service.
Leilani would continue battling with substance abuse and would lose custody of her two children to her mother, Billie Jo Howell. While this was the legal setup, Leilani actually lived at home with her mother and father, so the grandparents were still able to help out with Quinton and his sibling.
Eventually, Leilani begins dating someone new, a man named Danny Youngkin, who would move into the home with her and her parents and two kids, Zane and Quinton. Leilani and Danny would have another child together, who was six months old when this happened. So that's a brief overview of the family dynamic and who the key individuals are in this case.
In the early morning hours of October 5, 2022, Quinton Simon, who is one of the cutest 20-month-old little boys, would go missing. Quinton has these big brown eyes that just melt your heart and light brown wavy hair — he was last seen wearing a light blue sesame street t-shirt and black bottoms. His mother, Leilani, would call the police to report him missing at around 9:39 am, saying that she couldn't find him anywhere after noticing he was no longer in his playpen. She stated that she woke up and her door was open and Quinton wasn't old enough to open doors, so someone must have come in and taken him. The last person to allegedly see Quinton is Leilani's live-in boyfriend Danny Youngkin, who claimed to have last seen him around 6 am that morning.
READ FULL ARTICLE: https://medium.com/@nikyoung/missing-from-his-playpen-quinton-simon-b566a26ab693
Thank You For Visiting Missing People Canada
Please share our missing person posts on your social media accounts so that we can help bring them home!
You can also find our missing person posts on:
Facebook: https://www.facebook.com/MissingPeopleCanada
Twitter: https://twitter.com/OntarioNorth
Reddit: https://www.reddit.com/r/MissingPersonsCanada/
Instagram: https://www.instagram.com/missingpeopleca/

We also post videos on TikTok at https://www.tiktok.com/@missingpeoplecan

Donate To Missing People Canada: If you wish to donate to Missing People Canada please visit our donation page here: https://missingpeople.ca/donate-2/