Historic/Cold Cases
The Disappearance of Caitlyn Avril Murray – Quesnel, BC – September 30, 2013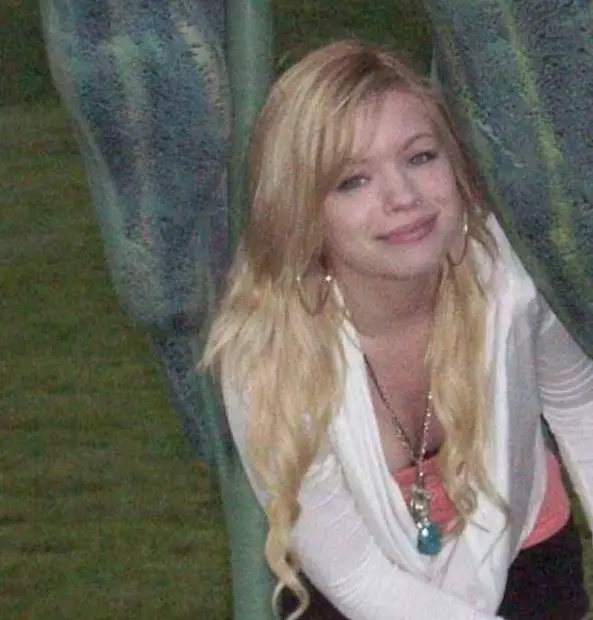 On September 30th, 2013, Caitlyn Avril Murray disappeared from Quesnel, BC. The 21-year-old was last seen when cameras captured Caitlyn parking her car near the Fraser Bridge Inn in West Quesnel at approximately 12:45 a.m. and walking onto the historic footbridge that crosses the Fraser River.
Quesnel RCMP, Quesnel Search and Rescue, RCMP Air Services, and volunteers searched around the footbridge, the Fraser River, and the surrounding riverbanks, parks, and forest. Despite the rigorous search, Caitlyn remains missing.
Caitlyn is Caucasian, five feet tall (152 cm), 120 pounds(54 kg), and has blonde hair and blue eyes. She was last seen wearing black Lululemon yoga pants, a blue shirt, and a hoodie.
Case File Theories
Suicide
Did Caitlyn kill herself? Maybe. The police strongly suspect that Caitlyn jumped into the Fraser River from the footbridge. Caitlyn was apparently distraught after a recent breakup with her longtime boyfriend. Moreover, Caitlyn texted two of her friends to tell them she was contemplating jumping. However, roughly 45 minutes after reaching out, Caitlyn texted her friends again to let them know she was tired and heading home.
Caitlyn's parents, Chris and Carmen, doubt Caitlyn took her own life. There are a number of reasons supporting the fact that Caitlyn did not kill herself. First, other people have committed suicide off of the footbridge and their bodies have been located within 10 days. Second, although a camera on the bridge shows Caitlyn walking onto the bridge, the camera installed at the middle of the bridge was not working. Therefore, there is no way to know for sure what happened to Caitlyn. And third, Caitlyn had recently graduated from the College of New Caledonia as a healthcare aide and was excited about pursuing her career. For Caitlyn's loved ones, there is little proof she killed herself. Instead, this theory is merely a convenient narrative for authorities, as it takes the onus off of them to find a missing person.
Foul play
Did someone kill Caitlyn on the night she disappeared? This is a possibility. It's unclear how many cameras were on the footbridge. Could someone have made their way onto the bridge without being seen? Caitlyn often went to the footbridge to think, and it is not in a great part of town. In fact, it is reported that at night the bridge is often frequented by drug addicts. Could Caitlyn have gotten into an altercation with a stranger and fell to her death?
Or, could Caitlyn have been pushed off of the footbridge by someone she knew? Did she head to the bridge that night to meet someone? If someone could have made their way onto the bridge undetected then this theory has to be given serious consideration. Rumour had it that Caitlyn was upset after recently breaking up with a long-term boyfriend. However, Caitlyn's family explained that Caitlyn "left an abusive relationship two days prior to disappearing."
Caitlyn's ex had been "charged with assault for an incident that led to their break-up, [but] the charge was dropped after Caitlyn was not found." Did Caitlyn meet her ex or perhaps someone who was hellbent on protecting him on the night in question? Was Caitlyn pushed off of the footbridge? Until Caitlyn is found, it is impossible to know one way or the other.
Source: https://thetruecrimefiles.com/caitlyn-murray-disappearance/
Also Read:
https://www.facebook.com/groups/438716676244783/
https://www.princegeorgecitizen.com/news/local-news/mother-asks-for-info-on-missing-daughter-1.1033906
https://infotel.ca/newsitem/family-still-searches-for-missing-daughter-one-year-later/it14174
https://www.darpanmagazine.com/news/national/bc-family-haunted-by-daughters-disappearance-more-than-a-year-ago/
Thank You For Visiting Missing People Canada
Please share our missing person posts on your social media accounts so that we can help bring them home!
You can also find our missing person posts on:
Facebook: https://www.facebook.com/MissingPeopleCanada
Twitter: https://twitter.com/OntarioNorth
Reddit: https://www.reddit.com/r/MissingPersonsCanada/
Instagram: https://www.instagram.com/missingpeopleca/

We also post videos on TikTok at https://www.tiktok.com/@missingpeoplecan

Donate To Missing People Canada: If you wish to donate to Missing People Canada please visit our donation page here: https://missingpeople.ca/donate-2/