Casey Rose Mary Dora Bohun
Casey had red hair and brown eyes.She had a noticeable chip in her top left tooth.She was last seen wearing a white cotton shirt and pink pants.
Casey was born on July 18th, 1986 to parents Barbara and Donald Bohun.Casey lived with her mother and mother's boyfriend at a home on 94A Street in North Delta.The family moved to North Delta from Langley, B.C. a month previously.
August 5th was a warm day in 1989 when Delta police officers responded to a call of a missing child. The day before, the family had attended a barbecue at Casey's grandmother's house in Maple Ridge, to celebrate the B.C. Day long weekend. Casey, her mother Barbara, and eight-month-old sister Stacy were driven home that night by Barbara's sister, Bev Schindel, arriving at approximately 10:30pm. Shortly after they were joined by Barbara's fiance Jonathon Poile,and Casey was put to bed.Barbara took some medication for a headache and settled down in front of the TV, while Jonathon left with Bev to direct her out of the unfamiliar neighborhood.That would be the last time Barbara would see her daughter.
At around 10:00am the next morning, a couple arrived at the family home for coffee. An hour into their visit, they asked whether they could see Casey. Barbara checked Casey's room, but she was not in her bed. They searched the house, yard and neighborhood, both on foot and by car, for approximately 90 minutes before notifying police. Police searched an area of 6 square kilometers twice over the course of 2 days, with police dogs and helicopters, but found no trace of the toddler.They searched for three days but found nothing. It was as if Casey disappeared into thin air.There were no signs of violence or a break-in in the home, although Barbara claimed that the front door had been slightly ajar when she awoke that morning, and nothing unusual was noticed in Barbara or Jonathan's behavior. An officer on-scene said that there was evidence that Casey had made herself breakfast, and a neighbor thought he had seen Casey in front of her home, dressed and playing with a doll, at approximately 9:30am that morning. While police were always careful not to name anyone, including the mother, as a suspect, they never ruled her out either.
Soon after Casey's disappearance, police received hundreds of tips from the public. One woman said she'd seen a child in a Kamloops playground arguing with a couple who called her Christie. The girl insisted her name was Casey and she wanted to phone her real mom. This statement was re-investigated, in 1993, and police insist that the witness had never said anything at the time about the name "Casey." A few other sightings were reported near Kelowna, one shortly after the girl had disappeared and another in September of 1993. Ironically, this is the area where Casey's father had been living at the time. The father, Donald, had been questioned by police numerous times throughout the investigation, and passed a polygraph, eventually being cleared of any involvement. Casey's disappearence had a devastating effect on tthe family.Barbara lost her daughter Stacy to social services following a disciplinary concern in 2000, and Jonathon left permanently for a teaching job in South Korea in April of 2001, taking their other daughter – Shona – with him. This proved devastating to Barbara, and she committed suicide a few weeks later, leaving no note.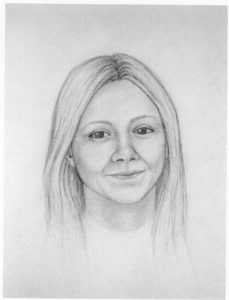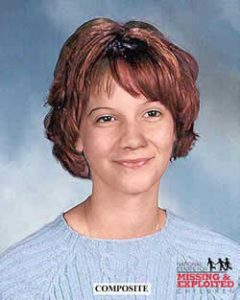 Sources:
http://www.doenetwork.org/cases/310dfbc.html
https://www.pressreader.com/canada/the-province/20160324/281625304430094
http://unidentified.wikia.com/wiki/Casey_Bohun
https://mcsc.ca/cases/casey-rose-mary-dora-bohun/