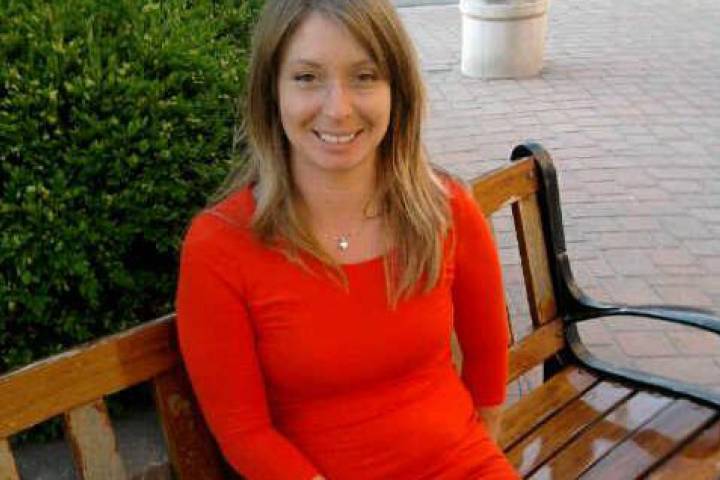 Just over two years after a London woman went missing, her family is, once again, marking her birthday. On Sunday, Feb. 4, Shelley Desrochers turned 44. This is the third year in a row Desrochers' family will commemorate her birthday without her.
"When she was around we would get together and go out for dinner, spend quality time together," said Shelley's sister Laura.
"It was her birthday, so I just needed to let her know that she's loved and cared for."
That's a message she still wants her sister to hear today.
Shelley went missing in January of 2016. Since then her family, along with London police, have worked tirelessly to try to find out what happened.
"We've constantly been trying to solve Shelley's case and helping out in any way we can," said Laura. "We're hoping someone comes forward to give some clue or idea of what happened to Shelley. Although we have lots of leads, we're still looking for more."
The family has had its ups and downs, said Laura, and they're still dealing with grieving.
"For me, some days, I wish she would just walk through that door and just say 'I moved on. I went to school. I did something good for myself,'" said Laura.
"But the day I sat down and I provided my DNA for the police, at that moment, I knew I was never going to see her again."
While the family does wish for Shelley's safe return, Laura feels with everything that's been said, the possibility is slim.
"It was the hardest day of my life. It was kind of like this is the answer. The answer was that my blood — that I was giving — was going to solve her murder one day. That's all I could think of."
In remembrance and to recognize Desrochers's birthday, the family has decorated a commemorative bench at Rayner Gardens on Springbank Drive.
"It's a place for Shelley, not [a place] to symbolize death. It's a place where family can go to remember Shelley, honour Shelley," said Laura.
"Anyone is welcome [at the bench] to sign it or drop flowers. Whatever they want to do is fine with us," she said.
On Jan. 2, 2018 — the second anniversary of the day Desrochers was last confirmed to have been seen — London police began a poster and social media blitz in hopes of uncovering new information or leads into Shelley's case. Officers said they received close to a dozen tips.
Desrochers is described as Caucasian, 5-foot-2 and 130 pounds with hazel eyes. At the time of her disappearance, she had long brown hair.
She has a distinctive walking style, described as being "pigeon-toed," and has various visible tattoos which include a rose, a heart and a bluebird.
She was known to struggle with addiction and lived a high risk lifestyle, leaving investigators very concerned about her well-being.
The London Police Service tip line is (519) 660-5842 or anyone wishing to remain anonymous can call Crime Stoppers at 1-800-222-TIPS (8477) or go online here.
---
LONDON, ON (January 2, 2019) – On the three-year anniversary of the last known sighting of Shelley Desrochers, London police are again appealing to the public for any information in regards to her whereabouts.
On January 21, 2016, the London Police Service was contacted by a citizen with a request to check the welfare of Shelley Joy Desrochers, then 42, because she had not been seen or heard from.
Police were unable to locate her, and a missing-persons investigation was initiated. Since that time, investigators have been searching for her and seeking to uncover the circumstances surrounding her disappearance.
Investigative activity has included, but has not been limited to, physical searches of areas of interest, forensic examination of evidence, examinations of her online digital footprint, banking and other records, and interviews of family, friends, associates, and many others who know Shelley or were in contact with her in the time leading up to her disappearance.
The lack of contact with friends and family, along with information gathered during the course of the investigation, indicates a strong likelihood that she is deceased, however investigators are continuing to explore all possibilities.
Investigators determined Shelley was last seen in the area of Lorne Avenue and English Street on January 2, 2016.
Investigators have narrowed the focus of the investigation to her activities in the hours leading up to her disappearance and what occurred after she was last seen.
Police continue to remain in contact with Shelley's family and recognize that this, the third anniversary of her disappearance, is a very difficult time for them.
This investigation is ongoing and very active, and investigators continue to appeal to members of the public for information about this case. Anyone with information in relation to this matter is asked to call the London Police Service at (519) 661-5670 or Crime Stoppers at 1-800-222-TIPS (8477). Information can also be sent in on-line anonymously to www.londoncrimestoppers.com.
Thank You For Visiting Missing People Canada
Please share our missing person posts on your social media accounts so that we can help bring them home!
You can also find our missing person posts on:
Facebook: https://www.facebook.com/MissingPeopleCanada
Twitter: https://twitter.com/OntarioNorth
Reddit: https://www.reddit.com/r/MissingPersonsCanada/
Instagram: https://www.instagram.com/missingpeopleca/

We also post videos on TikTok at https://www.tiktok.com/@missingpeoplecan

Donate To Missing People Canada: If you wish to donate to Missing People Canada please visit our donation page here: https://missingpeople.ca/donate-2/