Historic/Cold Cases
Cold Case – The Disappearance Of Mélina Martin – Missing from Farnham, Quebec since 2005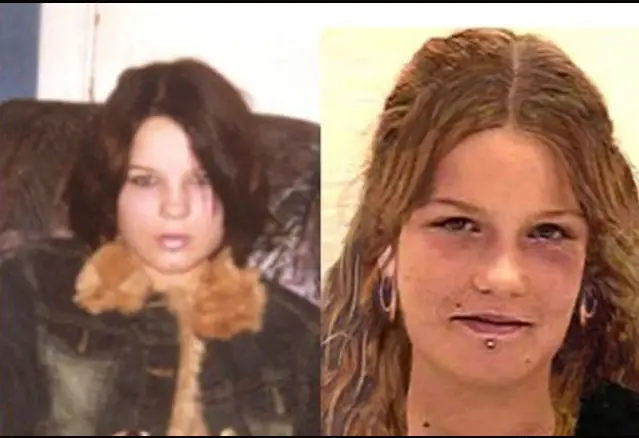 Françoise Algier dropped her 13-year-old daughter, Mélina Martin, at a Fête des Neiges event in Farnham, Quebec on January 23, 2005.  It was approximately 1:30 p.m.  Martin was supposed to meet her mom later that day at 5 p.m. at a nearby restaurant but she never showed.
Mélina Martin has been missing for 14 years.
The Fête des Neiges was an outdoor event in and around Roch-Bourbonnais Park in Farnham, about an hour east of Montreal.  It featured dog sledding and a fire pit.
After Martin's disappearance, her mother contacted the dog sled organizers and other people who were at the event, but no one confirmed seeing Martin that day.
Police originally thought that Martin had runaway and would be back in a few days.  Her mother thought otherwise.  She said Martin was happy.
According to her mom, Martin had checked in with her older sister to see if her older sister's children were going to the event.  Martin also asked another friend if she was going.  As her mother stated, "Why would she want friends there if she planned on running away?"
Sadly, in the years since her disappearance, Martin's father passed away.  Her family continues their search, although never quite giving up hope.  Martin's mother told reporters, "But as long as I don't have a body or bones, I won't mourn.  I won't believe it" In November 2018, a group of divers searched the Yamaska River in Farnham for signs of Martin.  The diving operation was organized by the nonprofit Meurtres et Disparitions Irrésolus du Québec (MDIQ).
Mélina Martin was born in 1992.  She would be 27 years-old today.
Physical Characteristics:
Age at time disappearance: 13
Gender: Female
Race: White
Eye color: Blue/Green
Hair Color: Red with blond highlights
Height: 5′ 3″ / 160 cm
Weight: 115lbs / 52kg
Languages: Speaks French
Distinguishing characteristics: Pierced ears, pierced navel, pierced bottom lip
Last seen wearing:
Jeans with fur on the bottom, beige camisole, jean vest with fur sleeves, black coat with fur hood, white scarf and beige vinyl purse with blue star on side.
There's a $3,000 reward for information that solves this case.
If you have any information please contact:

Sûreté du Québec: 1-800-659-4264  
Reference Case#: 097-050125-001Crime Stoppers: 1-800-222-TIPS(8477)Missing Children's Network: 514-843-4333 
National Centre for Missing Persons and Unidentified Remains:
Case reference # 2012020140
https://www.services.rcmp-grc.gc.ca/missing-disparus/case-dossier.jsf?case=2012020140&id=18
via Dark Sleuth: Mélina Martin – Missing from Farnham, Quebec since 2005
Thank You For Visiting Missing People Canada
Please share our missing person posts on your social media accounts so that we can help bring them home!
You can also find our missing person posts on:
Facebook: https://www.facebook.com/MissingPeopleCanada
Twitter: https://twitter.com/OntarioNorth
Reddit: https://www.reddit.com/r/MissingPersonsCanada/
Instagram: https://www.instagram.com/missingpeopleca/

We also post videos on TikTok at https://www.tiktok.com/@missingpeoplecan

Donate To Missing People Canada: If you wish to donate to Missing People Canada please visit our donation page here: https://missingpeople.ca/donate-2/