Historic/Cold Cases
The Disappearance Of Nancy Liou – Missing From Toronto, Ontario since January 27, 1999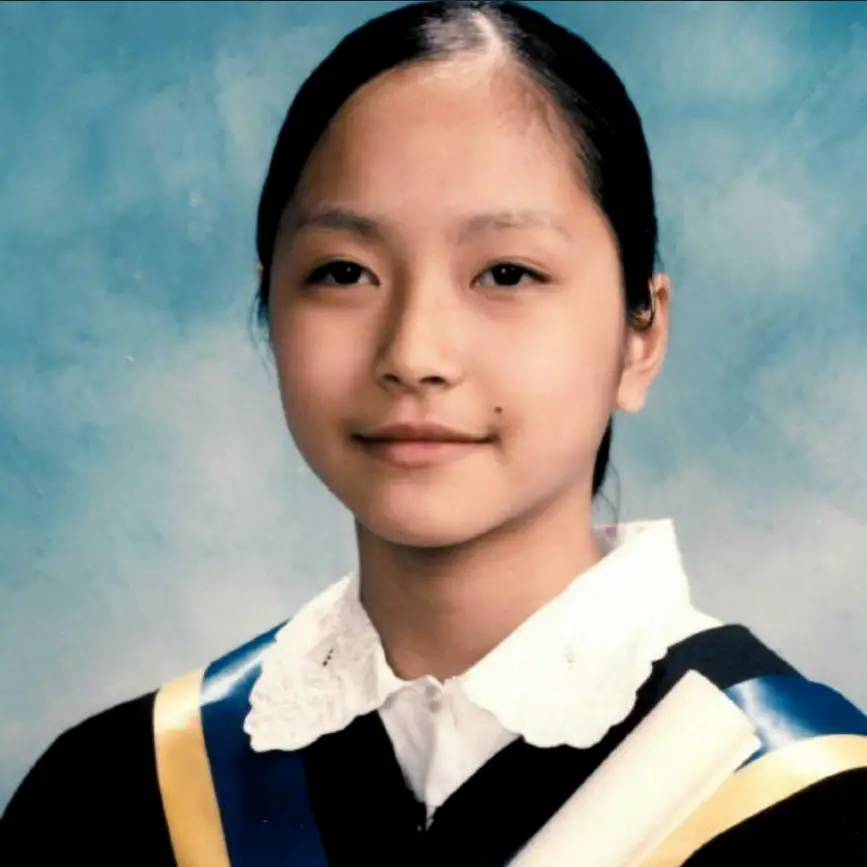 After returning home from school in January 1999, 15 year-old Nancy Liou left her apartment in Regent Park, Toronto, Canada to meet someone and never returned. The surveillance footage in her apartment building caught her lingering in the rear corridor for a few seconds before running towards the parking lot with a smile on her face. Unfortunately, there were no cameras in that area to capture footage of the car she got into that afternoon. As of today, nobody has seen or heard from from Nancy and her case is cold.
Background
At the time of her disappearance, Nancy was a sophomore at Monarch Park Collegiate where she was considered to be an average student. Her friends and family remember her as being very outgoing and extremely strong-willed. However, prior to her disappearance Nancy and her father had began to clash resulting in her running away for 18 days in the Fall of 1998. She regularly stayed in contact though and frequently visited her father while he was hospitalized at the time. Eventually they mended their relationship and she returned home shortly after, and at the time of her disappearance Nancy and her family were on great terms.
Investigation
After waiting up all evening for Nancy to come home, her father became frantic and called her school to see if she had shown up that day. Oddly, the school had no way of knowing if she was there as it was exam period and attendance wasn't taken. When Nancy failed to come home again that evening he reported her missing to the police. The case gained little publicity because Nancy was classified as a runway. Her father more than likely told the police she had ran away for an extended amount of time the previous fall (huge mistake to tell the police), so they didn't bother searching for her. Eventually Nancy's case grew cold and was recently re-opened in June 2019. The Toronto P.D. hasn't shared any updates and it's likely they tossed the case to the side again. It's hard to investigate a case 20 years after the fact when the area she disappeared from has changed so much, and the perpetrator may not even be alive anymore.
Theories and Reddit Tip
At the time of her disappearance, Nancy frequented the Regent Park Community Centre. My theory is she met someone older and potentially ran away with them that day. The problem with that theory is that unless Nancy was very well taken care of there's no way she wouldn't call anyone from her old life. Two decades is a long time to say hidden in Canada unless she fled to the states. The sign-in ledgers at the community center were destroyed in 1999 as computers weren't yet a thing. It's likely that if the police took the initiative to interview people on that list they may have found a clue back then.
The second theory, is that she was a victim of a sexual predator she met at the community center. Nancy was having troubles at home and the attention of an older man who seemed kind would more than likely cause her to trust him very fast. It's possible that she was murdered or sold into human trafficking. However, this theory is a flawed because none of her friends knew of her having an older boyfriend. Unless sworn to secrecy by her lover, there's no way a teen girl could hide that from her close friends.
As much as it breaks my heart, I personally believe Nancy was murdered the day of her disappearance.
Reddit Tip*
Last year, I wrote about Nancy on my former Reddit account and received a message from someone who knew her. According to the source, Nancy had a boyfriend her age in the area at the time and they believed that police should talk to him. I was given the name of the guy, and tried to get more information from the person who left the comment, but they wouldn't say much beyond that they were close friends with Nancy in elementary school. Yesterday, I figured out how to leave an anonymous tip with the Toronto P.D. and gave them all the information I had.
I'm really invested in this case because it feels as if nobody is truly interested in finding Nancy anymore. Her loved ones deserve closure and you'd think the police would try their best to give them answers.
Source: https://www.reddit.com/r/UnresolvedMysteries/comments/ioci28/where_is_nancy_liou/
Also Read: https://www.canadaunsolved.com/cases/missing-nancy-liou-1999-toronto-on
Thank You For Visiting Missing People Canada
Please share our missing person posts on your social media accounts so that we can help bring them home!
You can also find our missing person posts on:
Facebook: https://www.facebook.com/MissingPeopleCanada
Twitter: https://twitter.com/OntarioNorth
Reddit: https://www.reddit.com/r/MissingPersonsCanada/
Instagram: https://www.instagram.com/missingpeopleca/

We also post videos on TikTok at https://www.tiktok.com/@missingpeoplecan

Donate To Missing People Canada: If you wish to donate to Missing People Canada please visit our donation page here: https://missingpeople.ca/donate-2/