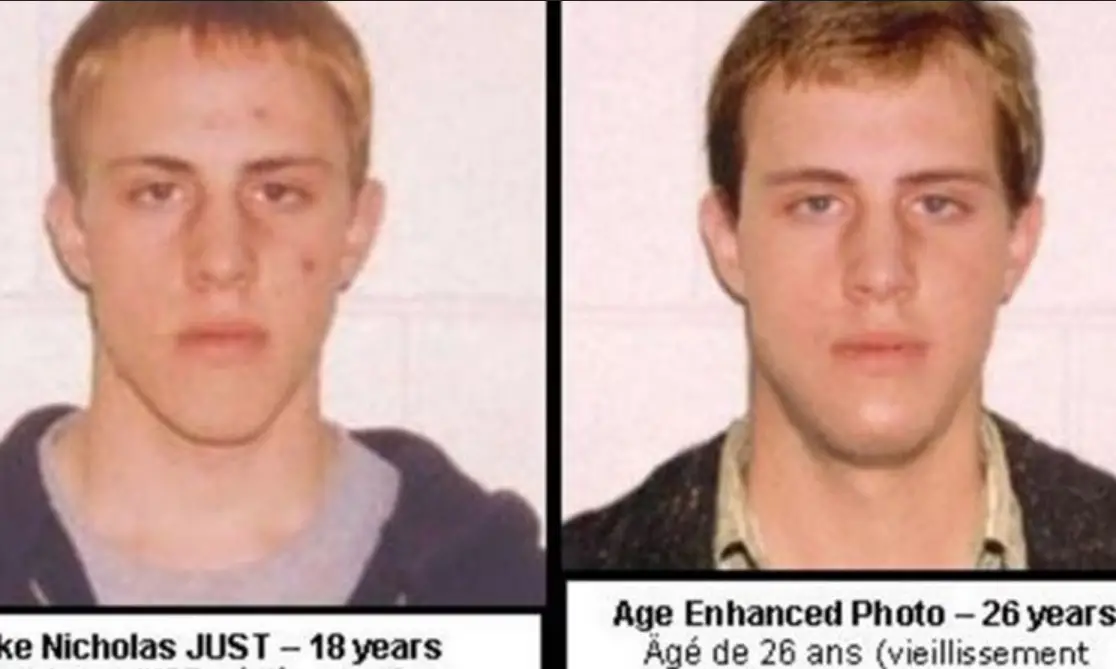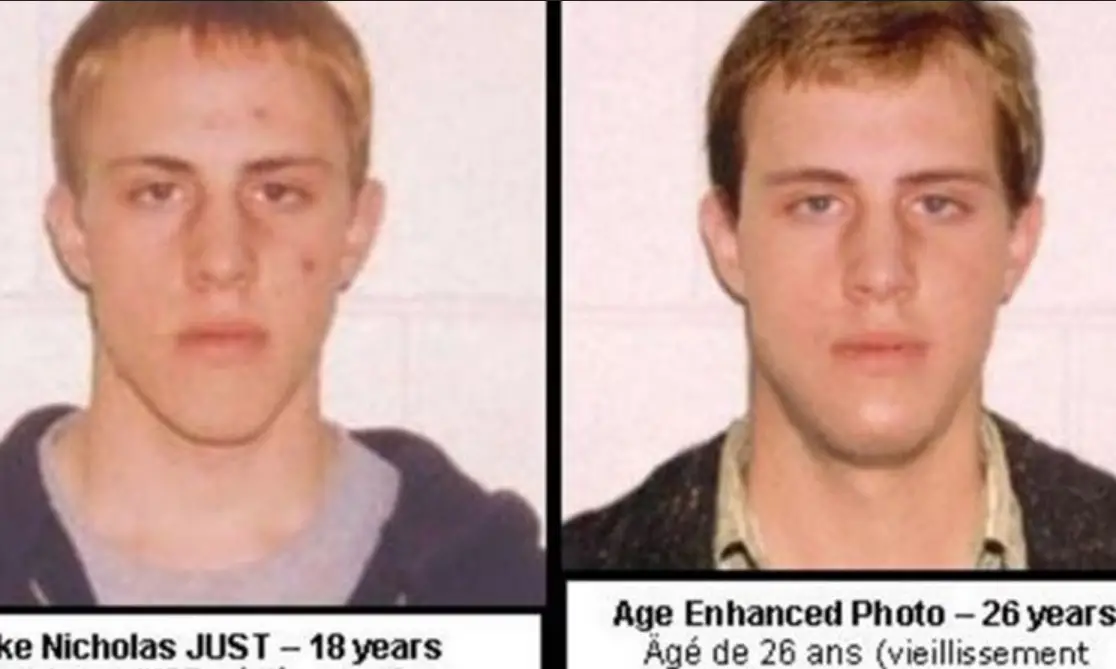 EARLY LIFE:
Jake Just was born on December 15, 1979 in Midland, Ontario, Canada. He was close to his mother, Debbie, with whom he could talk about almost everything.
Debbie describes her son as being a big kid at heart, with a special insight and maturity about him. He made friends with everyone he met, took in stray animals, and loved playing guitar and singing. He was also talented at martial arts, having taken karate since he was a child. These skills came in handy on two separate occasions, when he was attacked by boys he knew.
At the time of his disappearance, Jake was preparing to attend college.
LEAD UP TO DISAPPEARANCE:
On the evening of October 30, 1998, Jake said goodbye to his mother and left the family home, as he and his friends were attending a party at a local residence. While there, the group drank beer, after which they broke the bottles over their heads.
DISAPPEARANCE:
At around midnight on October 31, Jake and a friend left the party. Along the way, they walked by a darkened trail through the Sunnyside Woods. Jake chose to take the shortcut, while his friend opted to stay along the lit path. They agreed to meet up where the trail exited onto the street. He never arrived at the meeting place. (Depending on who you ask, there is also the possibility Jake fled into the woods after being chased by a local resident following the party ending.)
A second version of events tells a different story. It alleges Jake was kicked out of the party for suggesting attendees smash beer bottles over their heads. He was bleeding, so he and his friends sought help at a residence in the area. While in the bathroom, he requested some towels to soak up the blood. But when the home owners returned, he jumped out the window.
Later that day, Jake's friends called Debbie, looking for her son. It was then she knew something was wrong. When evening rolled around and Jake still hadn't returned, she contacted the Midland Police Service to report him missing.
SEARCH:
The initial police investigation primarily centred around the last place Jake was seen: the shortcut through the Sunnyside Woods. The search lasted eight days, with hundreds of volunteers, friends and neighbours canvassing the surrounding marshes, forest and geographic area. Search helicopters with heat-sensing technology, divers and cadaver dogs were brought in to assist, as the search area was difficult to navigate. Unfortunately, no evidence was uncovered.
The case was reviewed three years later and additional searches conducted. They too had the same result as those that occurred in 1998.
Police spoke with around 200 witnesses to try and piece together the events leading up to Jake's disappearance. Two of those individuals were the boys he'd previously fought with, but nothing led investigators to believe they had any involvement.
Over the years, Debbie has received numerous calls from people claiming to know what happened to her son. She's recorded each one for the police to follow up on, but they never amounted to anything. She's also received calls from mediums, with one claiming Jake had made it out of the woods, only to be hit by a car and whisked away by the panicked driver.
In May 2019, Dan Gratrix, a high school friend of Jake's, contacted Simcoe.com with a tip about the case. He said he'd called Crime Stoppers and spoken with a detective with the Ontario Provincial Police (OPP), but that investigators never followed up with him. Gratrix received the tip from a "trusted, life-long friend". They shared that Jake had managed to walk through the forest, after which he attended a house party on Fourth Street. It was there that he was confronted by local drug dealers and dragged out of the residence, beaten to death and buried beneath an isolated pier on the shores of Georgian Bay.
Gratrix revealed that both his friend and Jake knew the suspects, who still live in the Midland area, and claimed Jake sold marijuana in high school. While his friend is reluctant to come forward out of fear of reprisals, investigators have said they're aware of the suspects named, but that they never came up in connection with the case.
Debbie doesn't believe this version of events, as it doesn't sound like the her son.
The government of Ontario is currently offering a $50,000 reward for information leading to the arrest and conviction of those responsible for Jake's disappearance.
The investigation is ongoing. In February 2018, the Midland Police Service disbanded in favour of a local OPP detachment – the Southern Georgian Bay OPP – and the case switched hands. At the time, Debbie expressed fears it might get lost in the shuffle.
Numerous tips have been followed up on. Despite this, investigators are no closer to solving the case than they were in 1998. According to one officer, "This is a pretty unique case… It is one of only two or three in Ontario with similar characteristics, which have undergone this comprehensive of an investigation with an absolute lack of evidence."
Continue Reading: https://storiesoftheunsolved.com/2021/11/06/the-disappearance-of-jake-just/
Thank You For Visiting Missing People Canada
Please share our missing person posts on your social media accounts so that we can help bring them home!
You can also find our missing person posts on:
Facebook: https://www.facebook.com/MissingPeopleCanada
Twitter: https://twitter.com/OntarioNorth
Reddit: https://www.reddit.com/r/MissingPersonsCanada/
Instagram: https://www.instagram.com/missingpeopleca/

We also post videos on TikTok at https://www.tiktok.com/@missingpeoplecan

Donate To Missing People Canada: If you wish to donate to Missing People Canada please visit our donation page here: https://missingpeople.ca/donate-2/