Articles/Notices
International: Polish woman claims to be missing child Madeleine McCann
'I discovered what happened to Madeleine McCann, and I connected the dots,' says Julia Wendel. 'It's so stressful trying to get people to believe me'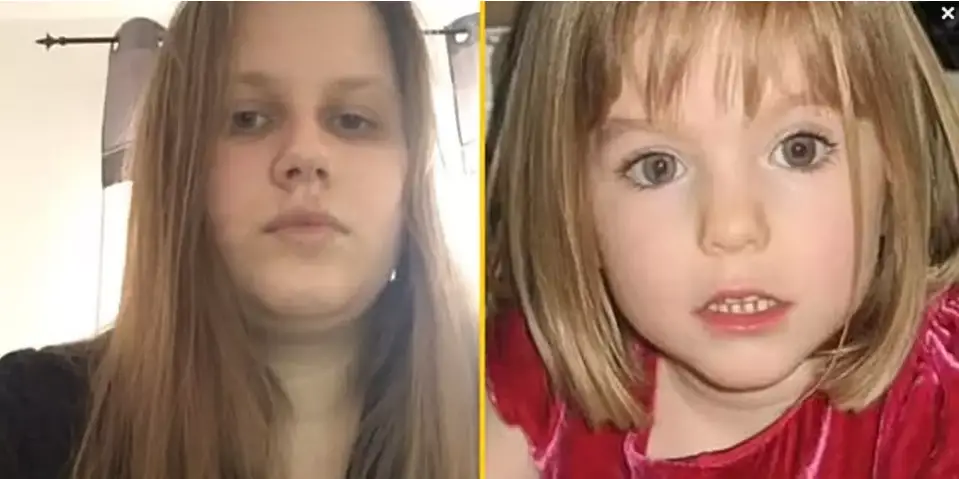 A 22-year-old Polish woman claims to have proof that she is Madeleine McCann, the British child who vanished in Portugal 16 years ago while on vacation with her family.
The young woman, Julia Wendel, whose claim went viral on social media, said last week that a German pedophile who was a primary suspect in the disappearance had assaulted her as a child. She further asserted that the McCann family approached her to perform a DNA test to determine whether they were a match.
Wendel is 21, but believes her age could be wrong. Maddie was born in May 2003, meaning that she would now be 19. She said she resembles Madeleine's parents, Gary and Kate, and Wendel claims she has the same eye deformity as the missing child.
According to recent news reports, a source close to the McCann family has said that "the family isn't taking any risks and is willing to check any references. It's important that they look at all the factors, and the girl does indeed look similar. No one is debating that. If what she says is true, there is a chance that it's her."
Wendel claims that she was unaware of the McCann disappearance until she began enquiring about her parents' stories regarding her childhood, which she had no memories of. Wendel stated: "The memories are very blurry, and when I talked about them with my parents, things didn't match up. They always tried to change the subject."
"My teacher at school said that I didn't always attend school, but my parents insist that I did," she continued. "After all that confusion, I started doing my own research, I discovered what happened to Madeleine McCann, and I connected the dots. It's so stressful trying to get people to believe me."
INSTAGRAM PAGE: https://www.instagram.com/iammadeleinemccan/
https://www.i24news.tv/en/news/international/1676801238-polish-woman-claims-to-be-missing-child-madeleine-mccann
Thank You For Visiting Missing People Canada
Please share our missing person posts on your social media accounts so that we can help bring them home!
You can also find our missing person posts on:
Facebook: https://www.facebook.com/MissingPeopleCanada
Twitter: https://twitter.com/OntarioNorth
Reddit: https://www.reddit.com/r/MissingPersonsCanada/
Instagram: https://www.instagram.com/missingpeopleca/

We also post videos on TikTok at https://www.tiktok.com/@missingpeoplecan

Donate To Missing People Canada: If you wish to donate to Missing People Canada please visit our donation page here: https://missingpeople.ca/donate-2/