Articles/Notices
Family of Ashley Simpson relieved, heartbroken by discovery of daughter's remains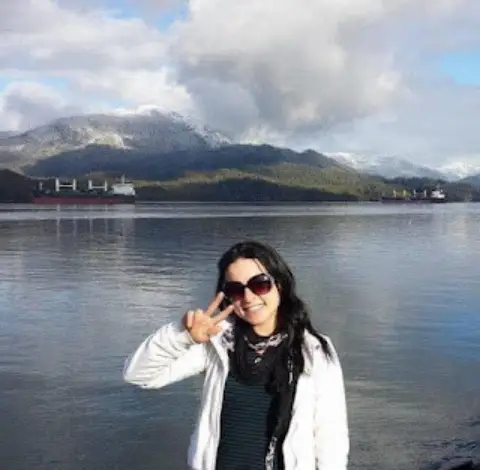 Their prayers were answered – but the news was still tragic.
Five years and eight months after Salmon Arm resident Ashley Simpson went missing, charges have been laid in her murder.
On Dec. 3, Ashley's parents, John and Cindy Simpson, were informed that her remains had been found.
Her former boyfriend has been charged in her death.
After Ashley "vanished into thin air," her parents say they "encountered many roadblocks, and some individuals who were determined to lead us off track in our search. Our team was inconsolable at the thought of returning to our home in Niagara-on-the-Lake without finding a trace of Ashley," John Simpson said in a statement.
"But we never gave up, and returned to the area many times."
On Friday, detectives travelled to the Simpson's Ontario home to notify them of the break in the case.
"Our prayers were answered. Unfortunately, there was no storybook ending," said John.
"We had always hoped that Ashley would be found alive, against all odds, but we also knew that, realistically, the chances of that outcome were slim. As a father, I can tell you, no one can be prepared for news that their daughter was found murdered and left to rot in the ground."
The officers brought Ashley's rings, found at the scene near Salmon Arm, to the family.
The family says one of the officers told them that when she found Ashley, she "followed a single beam of light that shone through the clouds and directed the way to (her) grave."
"I cannot tell you what a comfort that was to us," said John.
Ashley, 31 years old at the time of her disappearance, was last seen April 28, 2016.
"We sincerely hope, by finding Ashley, that this gives other families hope that their loved ones will be found and returned to them. There are hundreds of unsolved cases of murdered and missing women and children in Canada, and we must remain mindful that every missing person is someone's child. No one deserves our ending and families deserve our respect, love and dignity."
A GoFundMe campaign has been created to help raise money to "bring Ashley Simpson home."
Derek Lee Matthew Favell faces one count of second-degree murder and is accused of killing Simpson at or near Salmon Arm on April 27, 2016.
https://www.castanet.net/news/Salmon-Arm/353803/Family-of-Ashley-Simpson-relieved-heartbroken-by-discovery-of-daughter-s-remains