On Sept. 26, 1989, there was an alleged attempted abduction of a three-year-old boy near the intersection of Kings Road and Dowler Place in Victoria.
A man in a brown van was allegedly observed trying to lure a child into the vehicle, using McDonald's toys as an enticement.
A woman named Bev Morrison saw what was happening and intervened, leading to a verbal altercation between her and the driver of the van.
She called the police. An officer assigned to the traffic division arrived but by the time they got there, the driver and the van were gone.
The witness made note of the licence plate number and police dispatch recorded this information.
Eighteen months later, on March 24, 1991, four-year-old Michael Dunahee would disappear from this same area. There are reports of a brown van in the area at the time.
The 'man in the brown van' passed away on Vancouver Island last year. Now, the podcast series 'Missing Michael' is taking a fresh look at the earlier alleged attempted abduction and asking whether it could be connected to Michael Dunahee's case.
The 'man in the brown van' was never charged in the alleged attempted abduction, nor was he ever charged in the disappearance of Michael.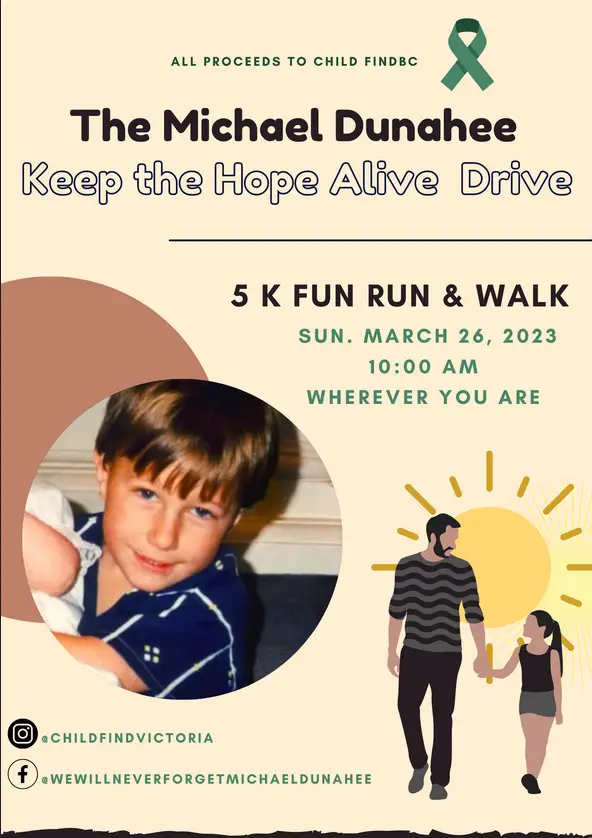 On Sunday, March 26, 2023, Michael's family will once again invite the public to take part in the annual 'Keep the Hope Alive' walk and run.
If you have information about the disappearance of Michael Dunahee, please go to Michaeldunahee.ca and click on the report a tip button. You can also report a tip here.
If you've listened to the episodes and have information about the man in the brown van, you can also get in touch at laura@laurapalmer.ca.
'Missing Michael' is a series for Rogers Frequency Network. You can listen to this series and other Island Crime episodes on all podcast platforms.
https://vancouver.citynews.ca/2023/02/17/missing-michael-dunahee-brown-van-podcast/