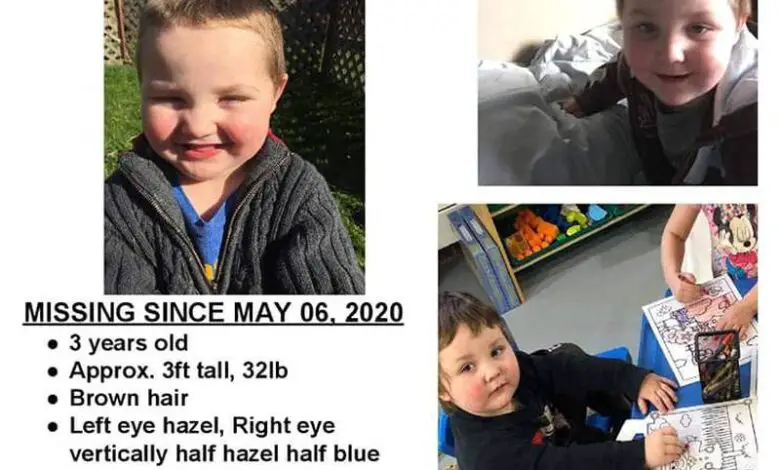 A reward offered for the safe return of missing toddler Dylan Ehler has been increased to $15,000.
"Just trying to get more attention to it and keep his face out there for more people to notice it," said grandfather Norman Ehler, of the decision to increase the reward from the $10,000 amount originally offered.
The three-year-old boy went missing May 6 while playing in his grandmother's yard on Elizabeth Street in Truro after she became momentarily distracted.
Despite extensive searching in the nearby Lepper Brook and Salmon River by ground crews and from the air by helicopter and drones, the only things discovered were his rubber boots, which were located in two separate areas of the brook. Police also used underwater camera equipment during the initial search efforts.
Ehler said despite the family's belief that his grandson may have been abducted, the search is continuing by family members and the Wings of Mercy, a volunteer search group for missing individuals.
"They are searching from drones," Ehler said.
Unlike the initial reward, the $15,000 offer does not have an expiry date.
Ehler said some people questioned why the initial offering included a deadline, but he said that was strictly to encourage anyone with information to act quickly.
Dylan was three feet tall and weighed 32 pounds when he disappeared. His left eye is hazel while his right eye is vertically half hazel and half blue.
Anyone with information about Dylan's whereabouts is asked to contact police or Nova Scotia Crime Stoppers.
https://www.thechronicleherald.ca/news/provincial/reward-increased-for-missing-truro-boy-481615/