Historic/Cold Cases
The Disappearance of Caitlin Potts – Last Seen in Enderby, BC – Missing Since 2016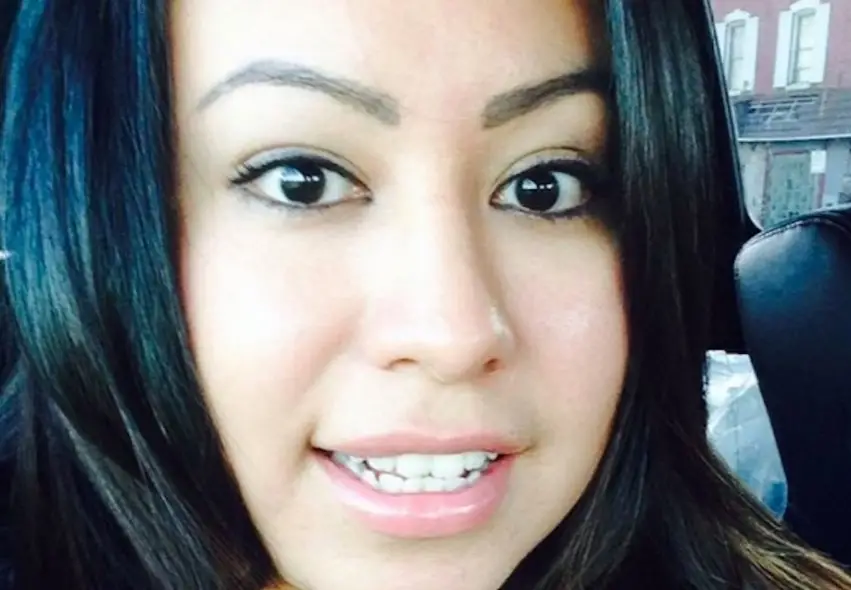 27-year-old Caitlin Potts went missing on February 22, 2016. The Sampson Cree First Nation mother was last seen at a mall in Kelowna B.C. the day before her disappearance. The final contact Caitlin had with friends or family was on the morning of February 22, 2016 when she sent her sister Codi a Facebook message.
Caitlin was reported missing to the Royal Canadian Mounted Police (RCMP) on March 1, 2016. However, an official missing alert on the RCMP's website was not posted until March 21, 2016. The alert read, "The RCMP Major Crimes Unit is now assisting Vernon North Okanagan RCMP with the investigation of Potts."
By May 2017 the RCMP publicly stated, "We believe this is likely a homicide. She has likely met with foul play."
The police released a surveillance video of Caitlin entering Orchard Park Mall in Kelowna, B.C. on February 21, 2016. This is the last known image of Caitlin. Staff Sgt. Annie Linteau explained that the purpose of releasing the video was "to provide a visual reminder to the public of Caitlin's appearance and show what she may have been wearing near the time of her disappearance."
Caitlin is approximately 160 cm (5'3″) and 68 kg (150 lbs). She has brown eyes and long black hair with blonde streaks.
[wp_ad_camp_1]
Case File Theories
A Kijiji ad led to Caitlin's murder
The morning Caitlin went missing she sent her sister Codi a message. The message said that she'd found a ride to Calgary through a Kijiji ad. Caitlin also told her sister she would be "coming back tonight for sure." Additionally, she sent her roommate a message saying that she was off to Calgary after finding a ride through Kijiji.
Although it's possible Caitlin was killed on the way to Calgary by the person who posted the Kijiji ad, the police have made it clear that they have no evidence that Caitlin ever headed to Calgary. In fact, investigators believe Caitlin never left the North Okanagan before her disappearance.
This leaves me wondering if whoever murdered Caitlin used her phone to contact her friends and family to mislead the police. If so, then Caitlin was likely killed by someone she knew. The person would've needed to have known who to contact.
A serial killer is on the loose in the North Okanagan
Two other women have recently gone missing from the North Okanagan. Is a serial killer at work in the region?
Deanne Wertz
Deanne Wertz was last seen in the wee morning hours of July 19, 2016 at her home on Yankee Flats Road. She is 46 years old and First Nations. Deanne is 158 cm (5'2″) and 54 kg (120 lbs). Deanne disappeared after going on a hike, and police do not consider her disappearance the result of a homicide.
Ashley Simpson
On April 30, 2016 Ashley Simpson was reported missing to the Vernon-North Okanagan RCMP. Ashley is 165 cm (5'5″) and 54 kg (119 lbs). She has brown eyes and long brown hair. The police have stated that they believe Ashley's disappearance could be the result of foul play.
A walk was organized in the region by Megan Louis to "bring more awareness to the public and to put more pressure on the RCMP and those investigating this case to do more on their part to find these women."
After the walk Megan focused on erecting large billboards along the highways in the North Okanagan to spread the word about the missing women.
Even though the authorities suspect foul play in both Ashley's and Caitlin's disappearance, they're adamant that the cases are not linked. A serial killer could be killing dark-haired women in the North Okanagan, but I think it's unlikely.
[wp_ad_camp_1]
Caitlin was murdered by her boyfriend
Jason Robert Hnatiuk
Caitlin moved to the North Okanagan to be close to her boyfriend, Jason Robert Hnatiuk. The media reported that "the two had a turbulent relationship over the years and had been on and off together for about two months before she disappeared."
Codi, Caitlin's sister, has stated that Jason was physically abusive; she often saw her sister in tears and covered in bruises. Detailing a past incident of abuse, Codi said, "One time she called me crying and she was hiding in the bathroom, saying he was outside and he was going to kick the door in." Jason was arrested after this altercation and Caitlin spent some time in a women's shelter.
Mainly as result of video surveillance footage from an incident that occurred on August 24, 2014 between Jason and Caitlin, on May 16, 2017 Jason was convicted of assault with a weapon and breaching his no contact order.
Jason contacted the media and denied ever being Caitlin's boyfriend, insisted she didn't live with him (but conceded she occasionally stayed over), and stated that Caitlin worked as an escort. Jason complained that he's been questioned by the police repeatedly and feels he's being treated unfairly. He also said he can't recall when he last spoke with or saw Caitlin.
The police won't say if Jason is a suspect in Caitlin's disappearance and suspected murder.
Given Jason's violent treatment of Caitlin, I strongly suspect that he may have played a role in her disappearance. Sadly, as we've seen in many of the cases previously covered, when a woman disappears or is killed, it's often at the hands of her partner or a man known to her.
[wp_ad_camp_1]
Anyone with information regarding Caitlin's disappearance is asked to contact the Vernon RCMP at 250-545-7171 or Crime Stoppers at 1-888-222-8477.
Also Read:
https://storiesoftheunsolved.com/2019/07/06/the-disappearance-of-caitlin-potts/
https://www.cbc.ca/missingandmurdered/mmiw/profiles/caitlin-potts
https://thetruecrimefiles.com/caitlin-potts-disappearance/
Thank You For Visiting Missing People Canada
Please share our missing person posts on your social media accounts so that we can help bring them home!
You can also find our missing person posts on:
Facebook: https://www.facebook.com/MissingPeopleCanada
Twitter: https://twitter.com/OntarioNorth
Reddit: https://www.reddit.com/r/MissingPersonsCanada/
Instagram: https://www.instagram.com/missingpeopleca/

We also post videos on TikTok at https://www.tiktok.com/@missingpeoplecan

Donate To Missing People Canada: If you wish to donate to Missing People Canada please visit our donation page here: https://missingpeople.ca/donate-2/