Historic/Cold Cases
The Disappearance Of Brianne Wolgram – Missing From Revelstoke, BC – Since 1998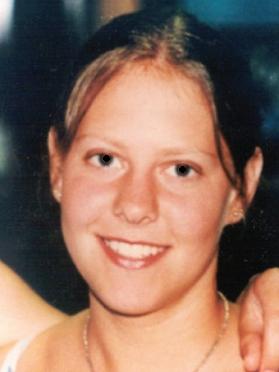 Brianne Ruth Wolgram was a soft-spoken, sweet, and attractive young woman. She was just 19 years old at the time of her disappearance. Many people viewed her as shy or timid. Those who were lucky enough to get to know her would say she was outgoing, fun, and absolutely hilarious. She was employed at McDonald's restaurant and The Ol' Frontier's Supersave gas station, both located on the Trans Canada Highway in Revelstoke, BC. Brianne resided with her parents, Sheryl and Cliff. She has two older brothers, Troy and Todd, who were not living at home during the time of Brianne's disappearance.
​
Like many young women, Brianne spent most of her time working and hanging out with her close group of friends. Her schooling, two jobs, and older brothers led her to make a variety of different friends and acquaintances throughout Revelstoke. Brianne led an active lifestyle; playing sports throughout high school and working-out at the gym. She occasionally consumed alcohol at parties but did not smoke cigarettes or "do drugs". She had dreams of going to college, travelling, getting married, and having children. Though she was not romantically linked to any particular boy, Brianne did have "crushes".
Not long before she disappeared, Brianne had purchased a black Acura Integra with gold-coloured rims that was her pride and joy. It was in pristine condition and she made sure to take good care of it. That last summer was filled with "Slurpees", rocky beaches, and the loud blaring of Beastie Boys from her new car. The summer of 1998 came to a tragic end when Brianne was taken from us on September 5. Brianne disappeared that evening without a trace.
Circumstances surrounding Brianne's disappearance
Brianne was last seen between 11:00 and 11:30 pm on September 5th, 1998 at the 7-11 store in Revelstoke, BC. She was witnessed in the company of three young unidentified females. Five days later, her abandoned vehicle (black Acura Integra, gold-coloured rims) was found 30 km south of Revelstoke, up Echo Lake Road, in the general direction of the Akolkolex Falls & River. Her wallet, drivers license and $200 cash were found in the vehicle.
via Brianne Wolgram, Suspicious disappearance in 1998, Revelstoke, BC.[#16 Canada Series] : UnresolvedMysteries
Also Read:
https://findbrianne.wordpress.com/about-brianne/
http://www.revelstokecrimestoppers.ca/2013/09/brianne-wolgram-15-years-later.html?m=1
https://www.abbynews.com/news/20-years-later-foul-play-never-ruled-out-in-disappearance-of-revelstoke-woman/
https://revelstokecurrent.com/21-years-today-brianne-wolgram-went-missing-gone-but-not-forgotten/
Thank You For Visiting Missing People Canada
Please share our missing person posts on your social media accounts so that we can help bring them home!
You can also find our missing person posts on:
Facebook: https://www.facebook.com/MissingPeopleCanada
Twitter: https://twitter.com/OntarioNorth
Reddit: https://www.reddit.com/r/MissingPersonsCanada/
Instagram: https://www.instagram.com/missingpeopleca/

We also post videos on TikTok at https://www.tiktok.com/@missingpeoplecan

Donate To Missing People Canada: If you wish to donate to Missing People Canada please visit our donation page here: https://missingpeople.ca/donate-2/