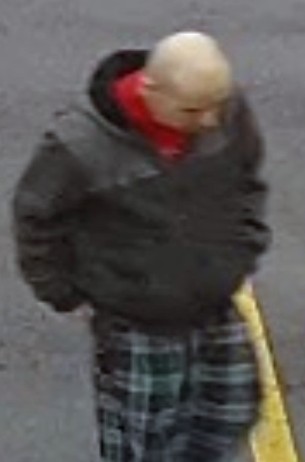 The Toronto Police Service is requesting the public's assistance locating a missing person.
Warren Dutton, 43, was last seen on Thursday, November 24, 2022 at 4:30 p.m., in the Broadview Avenue and Gamble Avenue area.
He is described as 5'6″, 170 lbs., medium build and bald. He was last seen wearing a grey winter jacket and grey plaid pajama pants.
Police are concerned for his safety.
Anyone with information is asked to contact police at 416-808-5500, Crime Stoppers anonymously at 416-222-TIPS (8477), or at www.222tips.com.
A person can be reported missing at any time – there is no 24 hour waiting period. If you are concerned for someone's immediate safety, call 9-1-1. Otherwise, you can report a person as missing to the Toronto Police Service by calling the non-emergency number 416-808-2222.
MISSING:
Warren Dutton, 43
– last seen Thurs Nov 24 in the Broadview Ave & Gamble Ave area
– described as 5'6, 170lbs, med build, bald
– last seen wearing grey winter jacket, plaid pajama pants#GO2293980
^se pic.twitter.com/5UH06vyN7E

— Toronto Police Operations (@TPSOperations) November 25, 2022
https://www.tps.ca/media-centre/news-releases/54531/