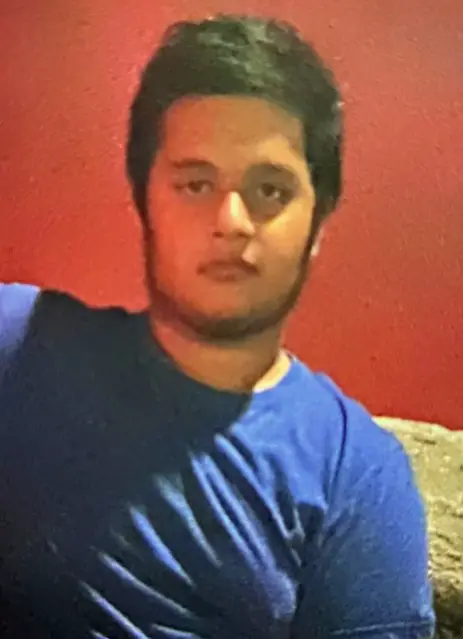 The Toronto Police Service is requesting the public's assistance locating a missing boy.
Samir Mohammed, 14, was last seen on Sunday, December 18, 2022, at 6 p.m., in the Orpington Crescent and Kendleton Drive area.
He is described as 5'5″, 200lbs, and has short black hair, black facial hair and brown eyes. He was wearing a puffy black winter jacket, black puma sweatpants, and white Air Force 1 shoes.
He may be in the Jane Street and Finch Avenue West area.
Police are concerned for his safety.
Anyone with information is asked to contact police at 416-808-2300, Crime Stoppers anonymously at 416-222-TIPS (8477), or at www.222tips.com.
The Canadian Centre for Child Protection's caseworkers are available 24/7 to support families when their child goes missing, or they fear their child may go missing. For more information, visit MissingKids.ca
Tips and sightings can also be reported online to Canada's missing children resource centre Missing Kids, which is operated by the Canadian Centre for Child Protection.
Anyone can report a missing person at any time – there is no 24 hour waiting period. If you are concerned for someone's immediate safety, call 9-1-1. Otherwise, you can report a missing person to the Toronto Police Service by calling the non-emergency number 416-808-2222.
MISSING:
Samir Mohammed, 14
– Last seen Sunday, Dec 18, at 6 pm in the Orpington Cres + Kendleton Dr area
– 5'5", 200lbs, black hair/facial hair, brown eyes
– Puffy black jacket, black Puma pants, white Air force 1 shoeshttps://t.co/jysxXCTpti #GO2474309
^lb pic.twitter.com/huHbBNpXAE

— Toronto Police Operations (@TPSOperations) December 19, 2022
https://www.tps.ca/media-centre/news-releases/54713/