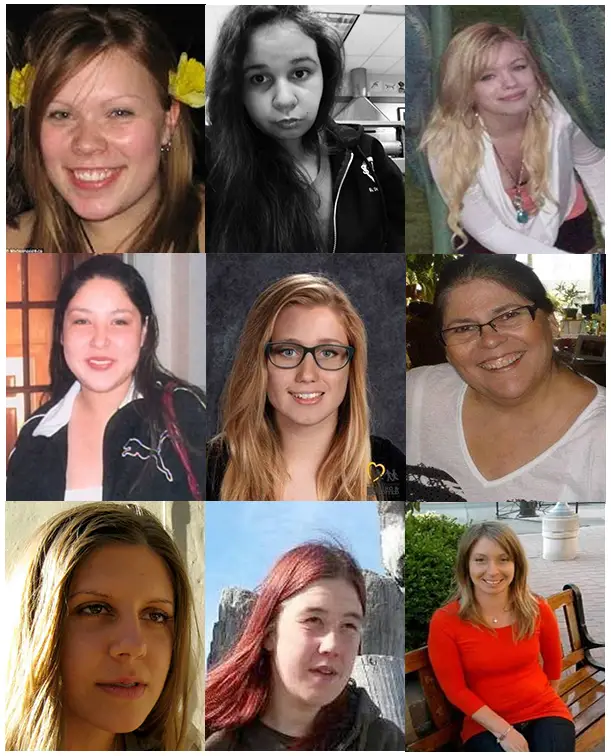 These missing women have not been forgotten. Please share their stories, share their pictures, spread the word about these missing women. Think you've spotted them or know information in regards to their disappearance? Contact the Police agencies involved, your local police or Crime Stoppers. Maybe your tip could be the one that finally helps bring them home!
1. Madison Scott – Last Seen in Hogsback Lake, BC – May 28th, 2011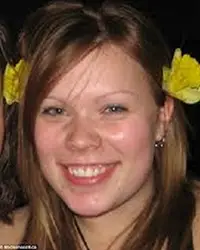 Madison "Maddy" Geraldine Scott is a Canadian missing person. She disappeared on Saturday, 28 May 2011, after a birthday party at Hogsback Lake, 25 kilometers southeast of Vanderhoof, British Columbia. Scott planned to spend the night camping with a friend, but a fight broke out between the friend and a few men at the party, after which she decided to leave the party with her new boyfriend. Some of the last people to have left three hours later, between 3am and 4am, reported speaking with Scott and asking if she wanted a ride home. This was the last time anyone reported talking to her.
At the time of her disappearance, Maddy was a 20 year old Caucasian female of 160-180 lbs, standing five foot four, with hazel eyes, and a natural ginger hair color. Maddy has numerous ear piercings and a nose piercing. At the time of her disappearance, she recently got a tattoo of a swallow silhouette on her inside left wrist.
To learn more please read this post https://missingpeople.ca/2019/10/the-disappearance-of-madison-scott-may-28th-2011/
2. Kristina WARD – Last Seen in Surry, BC – September 27, 2017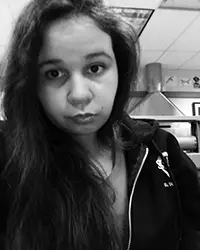 Kristina was reported missing September of 2017 and the below video recording is the last time she was seen crossing the street at 144th Street and 104th Avenue in Surrey on September 27th, 2017 sometime between 7:50 and 8:45 p.m. September 27th also marks the last time Kristina used her cell phone or her bank accounts were accessed.
Anyone with information that might assist in locating Kristina is asked to PLEASE call Langley RCMP at 604-532-3200. Should you remain anonymous, please call Crimestoppers at 1-800-222-8477.
To learn more please read: https://missingpeople.ca/2019/09/kristina-ward-missing-two-years/
3. Caitlyn Avril Murray – Last Seen in Quesnel, BC – September 30, 2013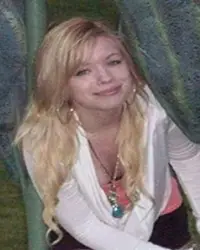 On September 30th, 2013, Caitlyn Avril Murray disappeared from Quesnel, BC. The 21-year-old was last seen when cameras captured Caitlyn parking her car near the Fraser Bridge Inn in West Quesnel at approximately 12:45 a.m. and walking onto the historic footbridge that crosses the Fraser River.
Quesnel RCMP, Quesnel Search and Rescue, RCMP Air Services, and volunteers searched around the footbridge, the Fraser River, and the surrounding riverbanks, parks, and forest. Despite the rigorous search, Caitlyn remains missing.
Caitlyn is Caucasian, five feet tall (152 cm), 120 pounds(54 kg), and has blonde hair and blue eyes. She was last seen wearing black Lululemon yoga pants, a blue shirt, and a hoodie.
To learn more please read: https://missingpeople.ca/2019/10/the-disappearance-of-caitlyn-avril-murray-quesnel-bc-september-30-2013/
4. Jennifer Leigh Catcheway – Last Seen in Grand Rapids, Manitoba – June 19, 2008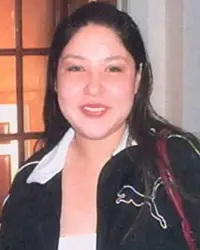 Jennifer called her family on the morning of June 19, 2008, to confirm she was coming over later that night for her birthday party. Originally, Jennifer's parents believed she called them in Portage La Prairie, but the Royal Canadian Mounted Police traced her phone call to Grand Rapids, over 400 miles away.
Around 12:00 P.M., Jennifer was seen leaving Portage La Prairie in a truck with her 38-year-old uncle, Charles Parenteau, and her 28-year-old cousin, Shawn Catcheway, where the trio traveled to Grand Rapids and Jennifer was seen at a house party on the Dakota Tipi First Nation.
Charles and Shawn are believed to be the last people to see Jennifer. Charles claimed to have dropped Jennifer off near the Waterhen Junction on Highway 6. A few weeks later, the two men were arrested for involvement in Jennifer's disappearance, but the two were released without charges.
Jennifer was described to have long, brown hair, brown eyes, and was last seen wearing a green and white striped shirt. She has two tattoos: the letters "JC" on her left ankle and the letter "J" on her left hand.
To learn more please read: https://missingpeople.ca/2019/10/the-disappearance-of-jennifer-catcheway-grand-rapids-manitoba-june-19-2008/
5. Mekayla Bali – Last Seen in Yorkton, Saskatchewan – April 12, 2016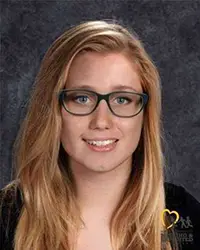 Mekayla Bali, then 16, was last seen on April 12, 2016. She was dropped off at school in Yorkton, Saskatchewan and left shortly after – surveillance footage shows her going to a bank, pawn shop, restaurant and making numerous phone calls that police have been unable to trace.
Mekayla was last seen at the STC Bus Depot in Yorkton at 1:45 p.m. on April 12, 2016.
While Mekayla was last seen in the STC Bus Depot in Yorkton, investigators have spoken with the employees working at the bus depot and determined she did not board a bus on April 12. Several sightings and tips have been reported to police. These have all been investigated and Mekayla has not been located.
A recent tip this year (2019) says that Mekayla might have been spotted outside an Edmonton club in March.
To learn more please read: https://missingpeople.ca/2019/09/the-disappearance-of-mekayla-bali-missing-since-april-2016/
6. Lorraine Roach – Last Seen in Selwyn Township, Ontario – May 13, 2013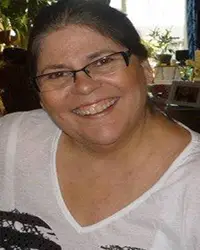 On Monday May 13, 2013, officers from the Peterborough County Detachment of the Ontario Provincial Police (OPP) were called to investigate a report of a missing person from a Hilliard Street address located in Selwyn Township.
Lorraine ROACH, who was 58 years old at the time of her disappearance, was last seen leaving her residence on May 11, 2013 at 1:30am.
A $50,000 reward is being offered for any information leading to the arrest and conviction of the person or persons responsible for the disappearance of Lorraine. Leon reminds citizens that they call Crime Stoppers at 1-800-222-8477 if they wish to remain anonymous.
"Any information that anyone would have would be helpful," Leon said.
"Sometimes people have that information and they just have to be reminded that there is a viable option were anonymity is guaranteed."
To learn more please read: https://missingpeople.ca/2019/05/six-years-have-passed-and-no-sign-of-lorraine-roach/
7. Emma Fillipoff – Last Seen in Victoria, BC – November 28, 2012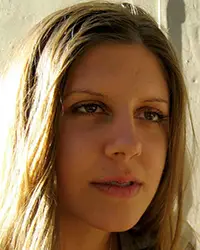 Emma Fillipoff was last seen in the immediate vicinity of the Empress Hotel in Victoria between 7:15 pm and 8:00 pm on November 28, 2012. She was observed being interviewed by Victoria police. Her red 1993 Mazda MPV was found in the Chateau Victoria parking lot with almost all her belongings in it, including her passport, library card, digital camera, clothes, a pillow, assorted ornaments, laptop, and recently borrowed library books. It is believed she used the van as storage. She spoke with Chateau Victoria staff at 7:00 am on the morning of her disappearance.
In June 2018, a man reported that in the early morning following Fillipoff's disappearance, he had picked up a young woman in distress matching her description in nearby Esquimalt.
In the summer of 2018, a witness named William came forward with new information about encountering a woman the morning after Fillipoff's disappearance. The woman matched her general description and demeanor. The report resulted in the organization of a search of the View Royal area of Victoria in December 2018. The search turned up no additional clues.
To learn more please read: https://missingpeople.ca/2018/03/emma-fillipoff-an-unexplained-disappearance-from-bc-canada-2012/
8. Julia Strobach – Last Seen in Courtenay, BC – October 31, 2013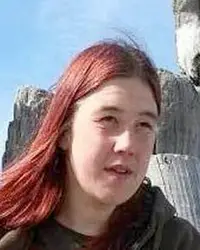 Julia Strobach, who was last seen Oct. 31, 2013, had a history of being gone for periods of time and wasn't reported missing until Nov. 15, 2013. She was 27 at the time of her disappearance and had a young son.
Strobach is described as Caucasian, 5'9″ (175 cm) tall with green eyes and an average build. She had dyed bright red hair when she disappeared and may have been carrying a backpack. Anyone with information on Strobach's disappearance is asked to call Comox Valley RCMP at 250-338-1321 and refer to file 2013-13948. If you wish to remain anonymous, contact Crime Stoppers at 1-800-222-TIPS (8477) or report online at http://comoxvalleycrimestoppers.bc.ca/.
To learn more please read: https://missingpeople.ca/2018/11/police-once-again-ask-for-publics-help-5-years-after-disappearance-of-julia-strobach/
9. Shelley Desrochers – Last Seen in London, Ontario – January 2, 2016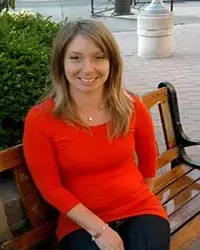 On January 21, 2016, the London Police Service was contacted by a citizen with a request to check the welfare of Shelley Joy Desrochers, then 42, because she had not been seen or heard from.
Police were unable to locate her, and a missing-persons investigation was initiated. Since that time, investigators have been searching for her and seeking to uncover the circumstances surrounding her disappearance.
The lack of contact with friends and family, along with information gathered during the course of the investigation, indicates a strong likelihood that she is deceased, however investigators are continuing to explore all possibilities.
Investigators determined Shelley was last seen in the area of Lorne Avenue and English Street on January 2, 2016.
Anyone with information in relation to this matter is asked to call the London Police Service at (519) 661-5670 or Crime Stoppers at 1-800-222-TIPS (8477). Information can also be sent in on-line anonymously to www.londoncrimestoppers.com.
To learn more please read: https://missingpeople.ca/2018/02/missing-london-womans-birthday-marked-for-third-time-since-disappearance/
---
MissingPeople.Ca would like to thank GETUS Communications Ltd. being a sponsor for our website! GETUS Communications Ltd. is Canada's Coast to Coast Internet Service Provider, offering Unlimited Data Internet Services to Canadians across Canada from $39.99/mo with month to month prepaid plans and customer owned hardware options with pro-active customer service including 24/7 Canadian customer support we are a popular choice among Western Canadians and now expanding out East, from Coast to Coast. https://getus.ca
Thank You For Visiting Missing People Canada
Please share our missing person posts on your social media accounts so that we can help bring them home!
You can also find our missing person posts on:
Facebook: https://www.facebook.com/MissingPeopleCanada
Twitter: https://twitter.com/OntarioNorth
Reddit: https://www.reddit.com/r/MissingPersonsCanada/
Instagram: https://www.instagram.com/missingpeopleca/

We also post videos on TikTok at https://www.tiktok.com/@missingpeoplecan

Donate To Missing People Canada: If you wish to donate to Missing People Canada please visit our donation page here: https://missingpeople.ca/donate-2/