Articles/Notices
Four-year search for Sudbury, Ontario teen Meagan Pilon continues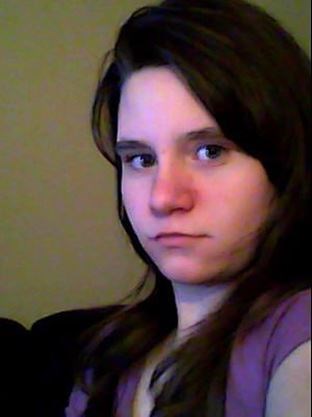 A few weeks before she disappeared one month shy of her 16th birthday, Meagan Pilon smuggled a kitten into the Sudbury home she shared with her single dad.
Scheduled to go into the hospital for back surgery, Marc Pilon reluctantly agreed to let Meagan keep the cat, thinking it might help keep her company during his extended leave. Instead, the stray little tabby his daughter named Bella has become a comfort to Pilon himself during Meagan's mysterious four-year absence.
"She's quite the character, that one. She plays fetch better than any dog," he laughed during a recent phone interview with Metroland Media Toronto from the same subsidized townhouse he lived in with Meagan when she vanished four years ago.
Every day at Bella's feeding time, Pilon marks his daily visit to his missing daughter's bedroom, which has remained virtually untouched — Justin Bieber posters and all — since her disappearance on Sept. 11, 2013.
The last time Pilon saw Meagan he was still recovering from back surgery, but even from his hospital bed, he said he could tell something was off.
"She was not herself that day; I think she was on some kind of weird drugs," he said of Meagan, who — if she's still alive out there somewhere — will celebrate her 20th birthday this Friday, Oct. 6.
"We didn't have much of a conversation. She came into my hospital room, said 'hi' and 'bye' and 'I love you.' She only stayed for maybe a minute, then she left and got in a vehicle I'd never seen before. That was the last time I saw her."
All that weekend following Meagan's Friday visit, Pilon said he called his daughter dozens of times a day trying to track her down. When a friend he'd sent to check on Meagan the following Monday reported their house had been trashed and Meagan was nowhere to be found, Pilon called the Greater Sudbury Police Service to report his daughter missing.
Then, he lay helplessly in his hospital bed waiting and worrying.
"I kept on calling and calling and there was no answer. I tried Saturday, nothing; Sunday, nothing; Monday, nothing — and that's when I called to report it," he said. "I felt totally helpless, but I couldn't leave the hospital, because I couldn't walk."
In the year after Meagan disappeared, rumours began to swirl that the troubled teen had followed in the drug-addicted footsteps of her late mother, who died of an OxyContin overdose when Meagan was six; or that she'd fallen into prostitution; or that she'd gotten caught up in a human trafficking ring; or, even worse yet, all of the above.
Those rumours were only exacerbated when, seven months after Meagan's disappearance, her case was profiled on the TV documentary series Last Seen Alive.
The experience of filming the show — during which retired Toronto Police Services Det. Tom Klatt probed the human trafficking theory to Meagan's disappearance — was not a pleasant one for Pilon.
"It sucked; I didn't like it whatsoever. So many times I wanted to tell everybody to go home and leave me alone," he said, noting that the TV investigation only turned up false leads in the search for Meagan.
According to Staff Sgt. Jordan Buchanan of the Greater Sudbury Police Service's Criminal Investigations division, while investigators haven't entirely ruled out human trafficking as the cause of Meagan's disappearance, the predominant reason it became such a public theory was because of its promotion by outside agencies — not the police investigation itself.
"The thrust of the investigation three-and-a-half years ago after that episode (of Last Seen Alive) aired was in the direction of human trafficking, but we have had no information from across Canada in any of the projects that have involved human trafficking, nor have we followed up on any tips that have proven fruitful that Meagan Pilon is being human trafficked," he said.
"I don't promote that as the reason she is missing, or that I even have a belief, at this point as an investigator in a four-year-old investigation, that she is currently being human trafficked."
While Buchanan said Meagan is still considered a 'disappeared person' — and as such, is still listed on the Sudbury police website as missing and various missing persons databases across Canada, the U.S. and beyond — the dynamics of her investigation changed at its two-year mark.
"At this point we are concerned that, because of the length of time that's gone by, foul play may be involved," he said.
"Our hope is that we will find Meagan one day, but after four years, a person of her age who has not been located, it begins to look very bleak … I have high concerns that it will not be a good outcome."
Still, until Meagan's case has been solved one way or another, the Canadian Centre for Child Protection has vowed to continue working with both the Pilon family and the Greater Sudbury Police Service to find answers.
"We were grateful that Marc was open to connecting with us and sharing the most difficult experience in his life, that sadly has not ended," said Jessica Huzyk, a program manager with the agency that has Meagan listed on its database at missingkids.ca.
"When we search for missing children it is always unique to that specific child and those specific circumstances. With Meagan — we will continue to support law enforcement and her family in appealing to the public who may know something."
Meanwhile, Pilon is beginning to give up hope that his music-loving, happy-go-lucky little girl will ever be found alive.
"She fell in with the wrong crowd. There's a good possibility that she overdosed or something like that, so I don't know anymore (if she's still alive)," he said, noting that most of his hopes for a happy ending were dashed when Meagan failed to come home to claim a $12,000 inheritance from her mother when she turned 18, nor to attend the funeral of her beloved grandmother two years ago.
"I pray for death every night," Pilon said of the debilitating depression that has had him in its grips since Meagan's disappearance. "It's just so hard. I just want Meagan to come home."
Meagan Pilon is described as five-foot-ten, 140 pounds, with black hair and hazel eyes. She has a Playboy bunny tattoo on her left shoulder and a scar above the right side of her lip.
Anyone with information about Meagan's disappearance is urged to call the Greater Sudbury Police Service at 705-675-9171 or to contact Crime Stoppers anonymously at www.222tips.com or 1-800-222-TIPS (8477).
https://www.insidetoronto.com/news-story/7566606-missing-four-year-search-for-sudbury-teen-meagan-pilon-continues/
Thank You For Visiting Missing People Canada
Please share our missing person posts on your social media accounts so that we can help bring them home!
You can also find our missing person posts on:
Facebook: https://www.facebook.com/MissingPeopleCanada
Twitter: https://twitter.com/OntarioNorth
Reddit: https://www.reddit.com/r/MissingPersonsCanada/
Instagram: https://www.instagram.com/missingpeopleca/

We also post videos on TikTok at https://www.tiktok.com/@missingpeoplecan

Donate To Missing People Canada: If you wish to donate to Missing People Canada please visit our donation page here: https://missingpeople.ca/donate-2/