Articles/Notices
Alberta dad learns about son's death in Victoria after Googling his name, finding obituary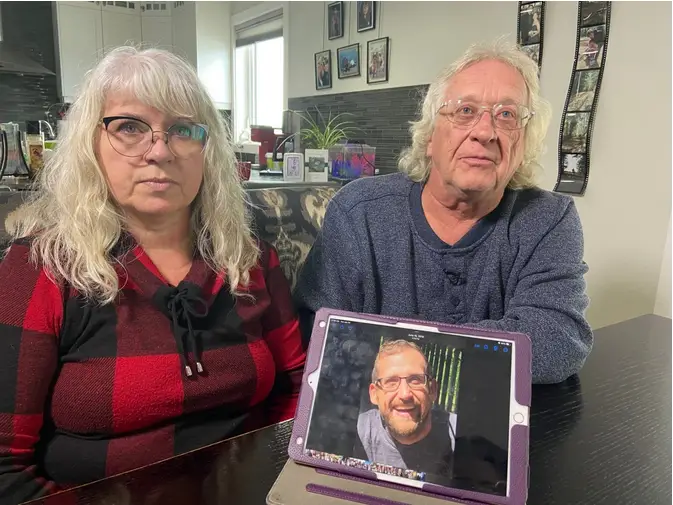 Glen Grier, from Stony Plain, Alta., wanted to send his son a birthday message. Scott Grier, 36, had been living on the streets in Victoria, B.C., and his dad hadn't heard from him in a while.
He made a discovery that's perhaps a parent's worst fear: finding out through a Google search last week that his child was dead — and has been for the past eight months.
"It got me thinking, nobody notified me so maybe it's not him, maybe it's somebody else," Grier said.
Scott had a hard life. He struggled with addictions and experienced homelessness. He moved from Edmonton to Victoria in 2019, but checked in with family every few months.
Grier said Scott didn't always have a phone, so family had a hard time reaching him sometimes and waited on Scott to contact them.
Last week, Grier noted it had been too long since he'd last heard from his son. He wanted to call so Scott could talk to his seven-year-old daughter, who is in Grier and his wife Michelle's care.
Grier, who at times became overwhelmed with emotion when speaking with Global News, described his son as a free spirit and fun person.
On Jan. 18 – Scott's birthday – Grier searched his son's name online, like he's done before when trying to make contact.
"Right on the top was the missing persons (report) that we did in 2020, where they successfully found him … and right under that is his obituary," Grier said.
Grier said the posting was blank except for a name, date of birth and that Scott had died May 16, 2022.
Through talking to police, the coroner and funeral home the next day, Grier found out finger prints confirmed it was his son, who was cremated and buried eight months ago in Victoria's Hatley Memorial Gardens cemetery.
FULL ARTICLE: https://globalnews.ca/news/9433947/victoria-homeless-death-alberta-family-not-notified/