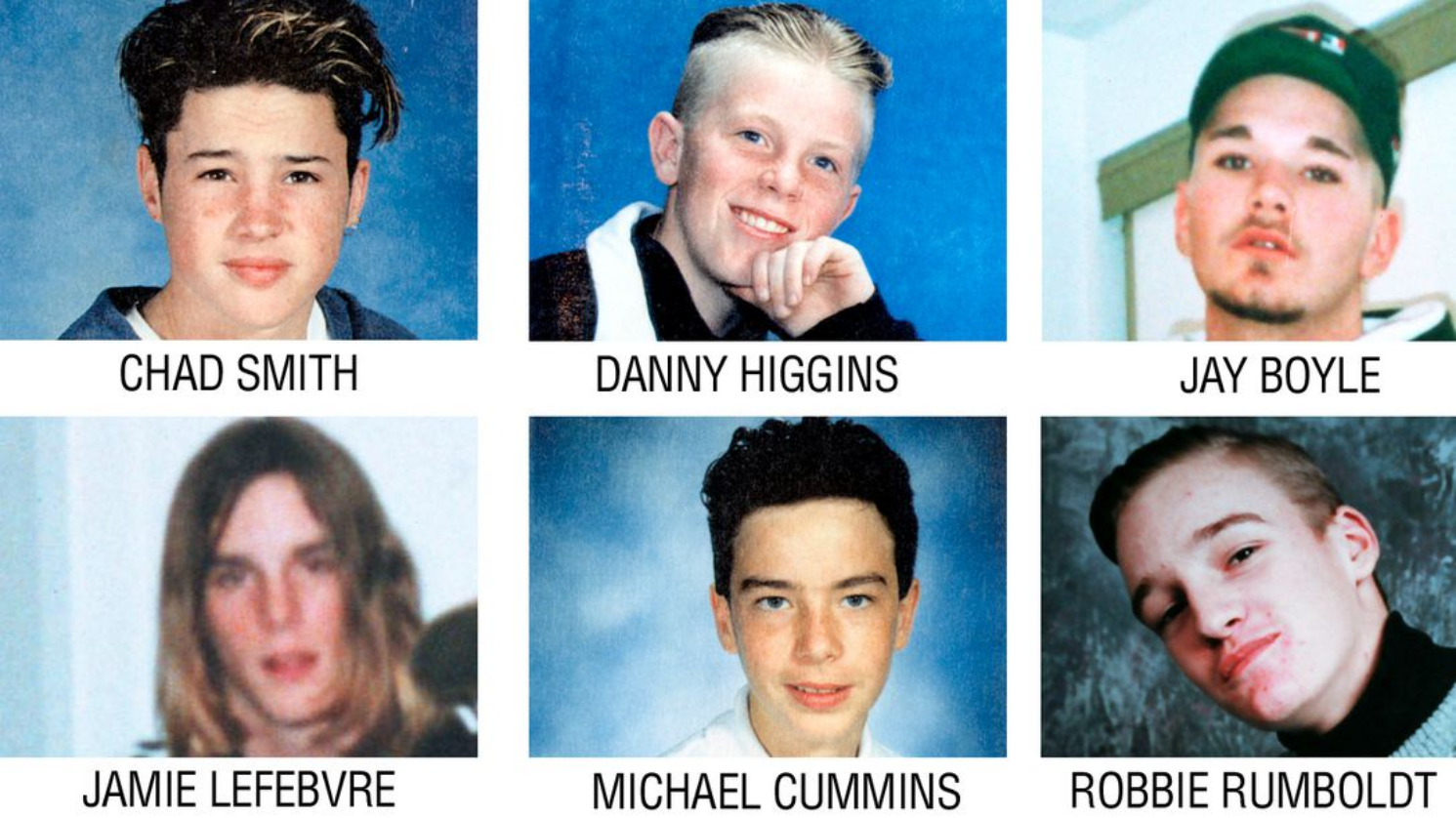 Another year has gone by since six teenage boys went missing in Pickering, and still there is no closure for the families.
The Ottawa-based private investigator working the case, Bruce Ricketts, still has no plans to close the file.
Jay Boyle, Michael Cummins, Danny Higgins, Chad Smith, Robbie Rumboldt and Jamie Lefebvre vanished in Pickering 27 years ago.
"That's a long time for anything, let alone a mystery like this one," said Ricketts, who's working the case on a volunteer basis.
The six friends are believed to have stolen a boat and water tricycle and taken an ill-fated ride on the frigid waters of Lake Ontario in the early hours of March 17, 1995, after a night of partying in Pickering.
All that's been found was a gas can believed to have belonged to the 14-foot Boston Whaler replica police think the boys stole, which washed up in Wilson, NY.
But Ricketts has questions about even this.
"I just find it an impossible location unless the boys went out into the lake and up towards Toronto," he said. "I want to find out what the reality of that whole thing is."
That's part of the reason he's currently waiting on reports from Durham Regional Police Service and Toronto Police Service. Both were working on the search and he feels some of the information they shared with each other could help him answer some lingering questions.
Ricketts also plans to make a presentation to the Durham Police Services Board in regards to a request for more information released on the events that happened that night.
"I want to get more information," he said. "There's too many questions remaining just to drop it. I want to see what they did for example on any drug connection to the disappearance."
Ricketts said the area was a hot spot for drug smuggling at one point, with illegal substances moving between Durham and New York and wonders if the teens had any involvement.
A certified cold-water diver as well as an investigator, Ricketts is talking to a diving company to possibly conduct some side-scan sonar imaging in certain areas of interest within Frenchman's Bay.
"I don't think we're going to find very much especially after 27 years," he said.
But he wants to be thorough.
Ricketts still has questions about a pair of pants containing human remains that were found in Niagara Region in 1998 that looked similar to the ones Jay Boyle was wearing when he went missing.
Ricketts has learned from a coroner's investigation that the pants been ruled out as being his after a coroner's investigation.
Ricketts still has questions about the work that was conducted and he's going to request all files from Niagara Police in hopes of seeing for himself.
"I just want to put that to bed," he said.
In a 2018 interview, Niagara police inspector Jim Leigh told Durhamregion.com he's confident in the work that was done regarding the pants.
Finally, Ricketts is encouraging the families of The Lost Boys to register with the National DNA Data Bank. This would match their DNA against any human remains found in Lake Ontario or the St. Lawrence River.
"The DNA is quite important," he said. "We don't know what happened so anything is possible."
He's asking that family members contact him at Lostboys.tipline@gmail.com.
SOURCE: https://www.thestar.com/local-pickering/news/2022/03/17/still-missing-march-17-marks-27-years-since-six-boys-disappeared-in-pickering.html?li_source=LI&li_medium=star_web_ymbii
ALSO READ:
The mystery of the Lost Boys: Part 1 https://www.toronto.com/news/the-mystery-of-the-lost-boys-part-1/article_93e5cdb2-c37e-551a-9bee-b548069991fc.html?
The mystery of the Lost Boys: Part 2 https://www.toronto.com/news/the-mystery-of-the-lost-boys-part-2/article_43902d97-be32-5840-9909-ceeb1276e85c.html?
The mystery of the Lost Boys: Part 3 https://www.toronto.com/news/the-mystery-of-the-lost-boys-part-3/article_aec1bb8e-12ba-540a-916e-0c95aa59a209.html?
Thank You For Visiting Missing People Canada
Please share our missing person posts on your social media accounts so that we can help bring them home!
You can also find our missing person posts on:
Facebook: https://www.facebook.com/MissingPeopleCanada
Twitter: https://twitter.com/OntarioNorth
Reddit: https://www.reddit.com/r/MissingPersonsCanada/
Instagram: https://www.instagram.com/missingpeopleca/

We also post videos on TikTok at https://www.tiktok.com/@missingpeoplecan

Donate To Missing People Canada: If you wish to donate to Missing People Canada please visit our donation page here: https://missingpeople.ca/donate-2/