Articles/Notices
What you need to know about Missing and Murdered Indigenous Women and Girls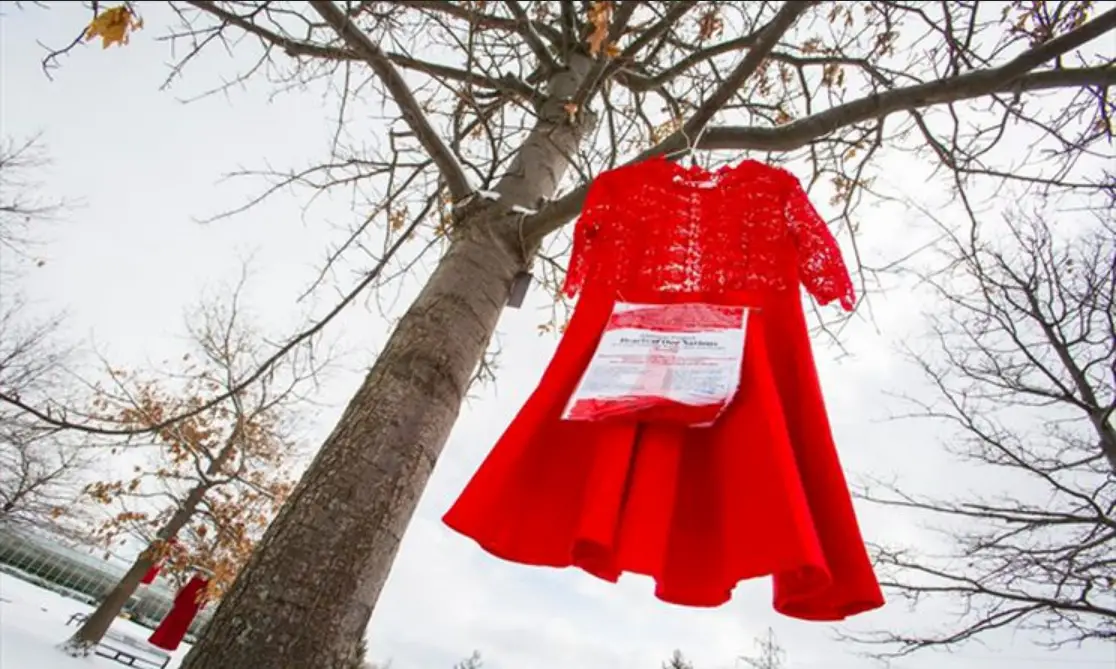 Violence against Indigenous women and girls is on the rise.
Indigenous women and girls in Canada are 16 times more likely than non-Indigenous women to be targeted and killed, and 12 times more likely to be murdered or go missing.
A Canadian Women's Foundation report states that in 2020, one in five women killed in Canada were Indigenous.
Indigenous leaders and advocates in Winnipeg are saying the missing women and girls crisis is at a national state of emergency. Families of lost women face an uphill battle to find their loved ones.
On June 21, 2022, human remains were found at the Brady landfill in Winnipeg. Protesters have been blocking access to the waste management facility and have called on all levels of government to search for the remains of missing women and girls.
On June 3, 2021, the National Action Plan, 2021 National Action Plan: Ending Violence Against Indigenous Women, Girls, And 2SLGBTQQIA+ People was released. It is in response to the June 2019 release of Reclaiming Power and Place: The Final Report of the National Inquiry into Missing and Murdered Indigenous Women and Girls. It contains 231 Calls for Justice, calling on various organizations, governments, civil society actors, and individuals to take action to end the causes of violence against Indigenous women and girls.
"The violence the National Inquiry heard about amounts to a race-based genocide of Indigenous Peoples, including First Nations, Inuit and Métis, which especially targets women, girls, and 2SLGBTQQIA people. This genocide has been empowered by colonial structures, evidenced notably by the Indian Act, the Sixties Scoop, residential schools, and breaches of human and Indigenous rights, leading directly to the current increased rates of violence, death, and suicide in Indigenous populations," states the National Action Plan.
In response to the national inquiry's final report, and to supplement the 29 Métis-specific Calls for Justice, Les Femmes Michif Otipemisiwak released its own report on June 29, 2019 titled Métis Perspectives of Missing and Murdered Indigenous Women, Girls, and LGBTQ2S+ People, which includes 62 Calls for Change or Miskotahâ (pronounced "Mis-KO-ta-ha")
"The process of a national plan begins with recognizing the truth. For non-Indigenous Canadians, this means rethinking commonly held stereotypes, and confronting racism in every context," according to the National Inquiry into Missing and Murdered Women and Girls.
Links to federal government information:
3. Commit time to spread awareness.
4. Attend local rallies and support related events.
5. Ask your local leaders if cultural safety initiatives have been established in your community.
6. Ask what services are available in your community for Indigenous women and girls.
For immediate emotional assistance, call 1-844-413-6649. This is a national, toll-free 24-7 crisis call line providing support for anyone who requires emotional assistance related to missing and murdered Indigenous women and girls.
https://www.durhamregion.com/news-story/10812935-explainer-what-you-need-to-know-about-missing-and-murdered-indigenous-women-and-girls/