Articles/Notices
Volunteers to continue search for Ryan Shtuka this weekend in BC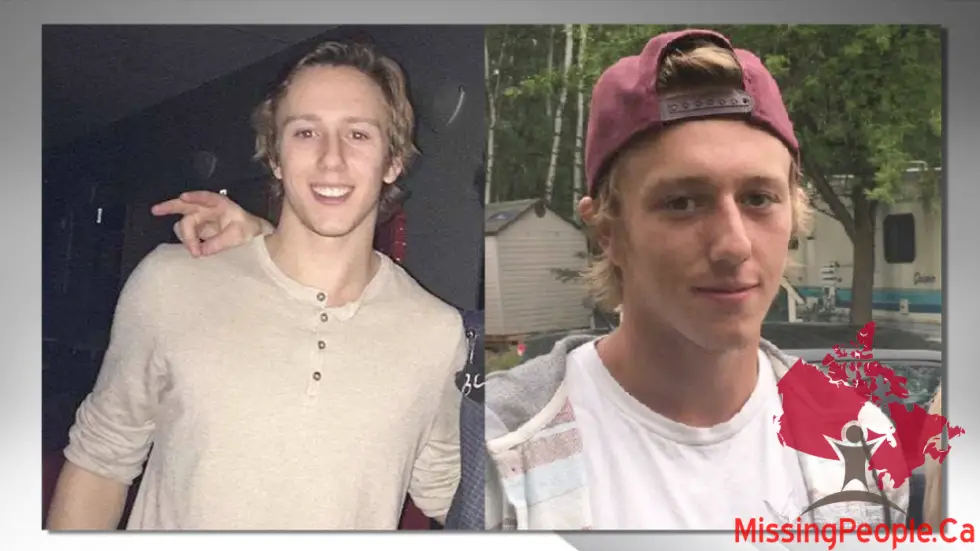 More than a dozen volunteers are destined for Sun Peaks, B.C. this weekend, to continue the months-long
search for 20-year-old Ryan Shtuka.
His parents, Heather and Scott, stayed in Sun Peaks for nearly five months after their son disappeared in the early morning hours of Feb. 17, 2018. Every day they searched for him, until it was time for them to return home to Beaumont, Alta. and be with their two daughters.
But they haven't given up — for the past few months Scott and Heather have sporadically travelled from Alberta to Sun Peaks, searching for Ryan whenever they can. This weekend, Scott will be joined by an anticipated 15 to 20 volunteers who want to help find any trace of Ryan before the snow falls again, in an event appropriately called "Show up for Scott". For the Shtukas, it's overwhelming that often complete strangers are still willing to help scour the area.
"The weather's changing again and anybody looking at it, and that has been following our site, and following the story since the beginning understands that we did live up there permanently for almost five months," Heather says. "We can't do that indefinitely. Snow is about to come… we've already had three seasons come and go, so I think it's just sort of a push to see if they can help us before the snow falls."
Kamloops RCMP spokesperson Cpl. Jodi Shelkie says there are no updates in the investigation into Ryan's disappearance, which is not believed to be suspicious. The "no update" update has been difficult for Heather and Scott to deal with. They know the RCMP are doing their best in trying to locate Ryan, but the frustration of their son disappearing without a trace weighs on them.
"We're no closer. I think that nighttime was always an enemy for me; as soon as I felt the sun setting and the cold setting in, it was really a hard place for me to be," Heather says. "Logically, I understand that we're not going to find him in the summer or spring, but from a mother's perspective, I felt it was warmer, he's not alone, he's not cold. Emotionally it really cuts me to the core when it starts getting colder again and I realize that I haven't done enough to find him, I think I haven't. I feel like probably I have, but until he's found I guess I'll always feel like I haven't done enough."
Ryan wasn't well known in the Kamloops or Sun Peaks areas before he disappeared; he had only lived in the mountain town for a couple of months while working there. But his name is now one that is known far and wide across the region, and his story, along with the openness of his parents, has struck a cord.
"People we didn't know putting their lives aside to come and help us search, who continue to help us search, who believe in a situation that's almost impossible to believe, and they still come, they still share, they still pray," Heather says. "I couldn't be more gratified with how it's all turned out, like having people come up and search, I don't feel like I'm alone."
Scott and Heather have purchased billboards with Ryan's information that Heffley and Sun Peaks residents have agreed to put up on their private land. Heather says it will be a reminder for people who are coming back to the mountain for the winter, or coming for the first time.
"We will again stay present so that if they come across some article of clothing, or a shoe, or a phone, or something like that, then maybe that will be something they'd be able to call into the RCMP," Heather says.
Evidence pointing to Ryan's whereabouts may not be apparent now, but a recent case of a plane missing for decades being discovered in Wells Gray Park has reminded Heather that there's always hope.
"He vanished without a trace, there's no direction, there's no footprints, there's no clothing, there's nothing that would indicate that he left the hill," Heather says. "We're in a Catch-22: we can't leave the hill because there's no evidence that he left. How long do you continue to search the hill? But again I have to keep going back. They just found a plane thats been missing for 31 years. I understand that things that are lost may not always stay hidden and stay lost, and that eventually an answer can come for us, I don't know where that is though."
https://rdnewsnow.com/article/601972/volunteers-continue-search-ryan-shtuka-weekend-bc
Thank You For Visiting Missing People Canada
Please share our missing person posts on your social media accounts so that we can help bring them home!
You can also find our missing person posts on:
Facebook: https://www.facebook.com/MissingPeopleCanada
Twitter: https://twitter.com/OntarioNorth
Reddit: https://www.reddit.com/r/MissingPersonsCanada/
Instagram: https://www.instagram.com/missingpeopleca/

We also post videos on TikTok at https://www.tiktok.com/@missingpeoplecan

Donate To Missing People Canada: If you wish to donate to Missing People Canada please visit our donation page here: https://missingpeople.ca/donate-2/