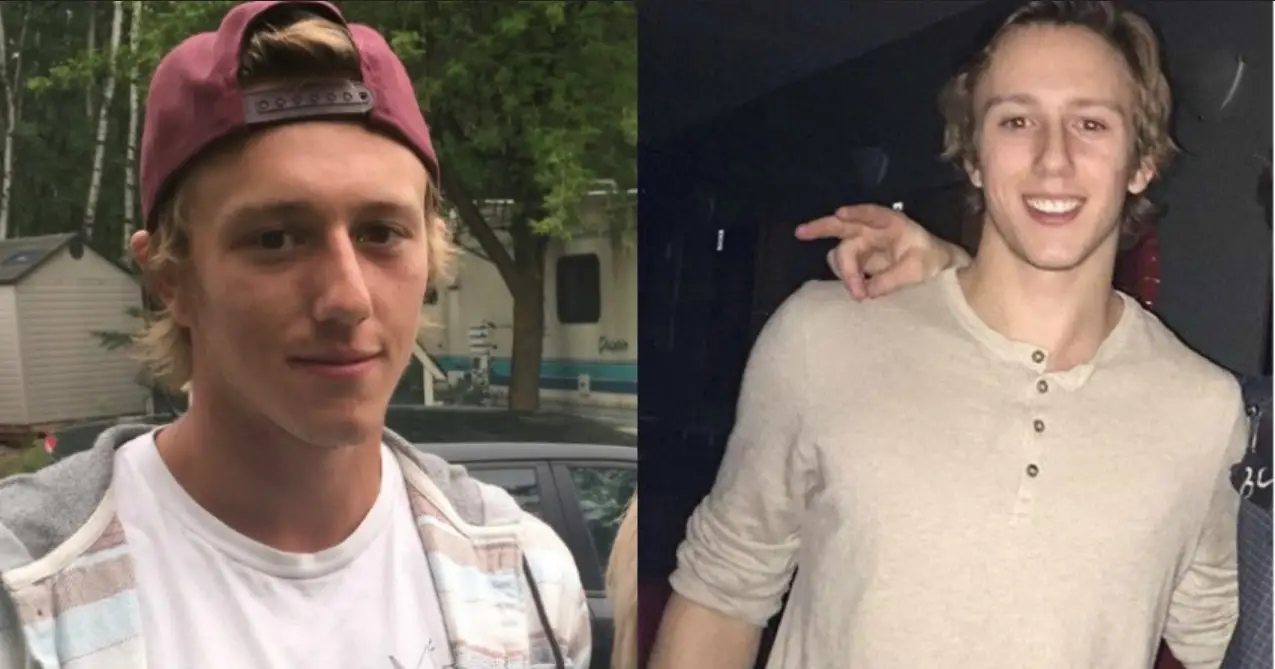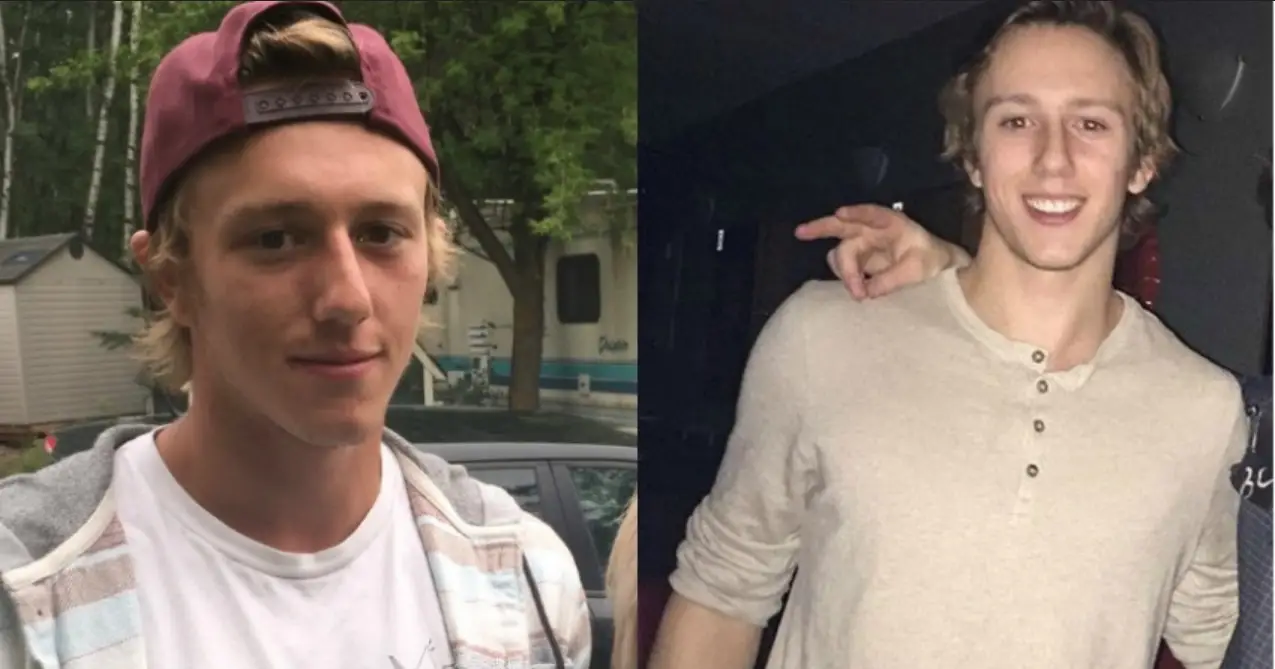 Revised March 2021
20-year-old, Ryan Shtuka, vanished on February 17, 2018, after leaving a house party on Burfield Drive in Sun Peaks at around 2.10 am, British Columbia in Canada.
Despite a huge search by the RCMP, friends and family, no clues have emerged as to Ryan's whereabouts.
Who was Ryan Shtuka?
Ryan was a seasonal worker from Beaumont, Alta, and was working as a lift operator at the Sun Peaks resort. He came to Sun Peaks on December 1, 2017, to spend the season snowboarding. He was six feet tall, weighed 180 pounds, with blond hair and brown eyes. He was last seen wearing dark jeans, a grey and white shirt, a blue coat, and a burgundy colored baseball cap.
What is the Sun Peaks Resort?
Sun Peaks Resort is an alpine ski resort located in Sun Peaks, British Columbia, Canada, 56 km (35 mi) northeast of Kamloops.
The summit of the ski area is at an elevation of 2,080 m (6,820 ft), with an 881 m (2,890 ft) vertical rise from the base of the peak. The resort has 16 square kilometres (6.2 sq mi) of skiable terrain (the second largest in Canada), and receives an average of 5.6 m (18 ft) of snow per year. Sun Peaks area averages over 2000 hours of sun a year.
There are 137 runs, including 16 gladed areas and 40 km (25 mi) of cross country trails. The ski area comprises three mountains: Tod Mountain, Sundance Mountain, and Mt. Morrisey.
The party on February 17, 2018
It was believed that Ryan was planning to walk the short distance to his home from the party at Burfield Drive in Sun Peaks. It was unclear how intoxicated he was by the alcohol he drunk the party.
When he didn't show up to work later that day, friends became concerned. That night his parents, Heather and Scott Shtuka, received a text message from Ryan's roommate and they reported him missing to the authorities.
The search effort
The search manager believed that the chances of finding Ryan alive were slim to none based on the cold temperatures which were around -20 C (-4 F) that night.
Initial searches focused on the area between the party Ryan left the night he went missing and the house he was living at. Over the course of the next few months, police utilized the RCMP helicopter, dog teams and dive team to aid search efforts. But nothing was found.
The family did an initial, cursory search of the area in 2018, but they began to explore the region in a more methodical way during the period from April 2019 with excavators and bobcats to move snow and volunteers performing a grid search. But there was nothing found.
While the investigation into Shtuka's disappearance remains open, the lack of clues and the perception by some that the RCMP (Royal Canadian Mounted Police) had not put enough effort into finding Ryan has sparked wild speculation. For example, there have been fears in the community of something sinister like a serial killer.
Since his disappearance, hundreds of volunteers from Alberta and British Columbia, along with local search and rescue teams and the RCMP, searched the village and surrounding forests, trails, and mountains, looking for anything. But nothing has turned up.
What happened to Ryan Shtuka?
The initial theory from search and rescue teams was that Shtuka had fallen into a gully, which was covered by heavy snow later that weekend. But when the snow melted after the Winter, no sign of him was found.
Jean Strong, the editor of the local newspaper Sun Peaks Independent News, said she's read several theories online about what happened to Shtuka. "Abduction to sex trafficking, to being involved in [the] drug trade, to aliens, to an animal attack. Any other wild theory you can think of has come up online, I think."
Jim Reid, who was staying with friends near the house where Shtuka lived on the night the 20-year-old went missing, told CBC he heard an unusual interaction outside in the middle of that night. "I heard a guy's voice and it was mad," Reid said. He said the person he heard was yelling, "get in the car, get in the f–king car." Reid says he reported what he heard to the police, but, after they called him back several times, but not heard anything since.
Those who believe Shutka's life came to a violent end include retired RCMP investigator Bryan Smith, who traveled from Alberta to help with the search at the request of a Shtuka family friend. Smith, a Mountie for 25 years who had investigated several missing persons cases, had also worked as a ski patroller and horseback guide and had experience with many backcountry searches.
His initial conclusion was that Ryan had wandered into the deep snow and got lost in the rugged terrain around Sun Peaks. However, an interview with one of Shtuka's friends changed his mind. "The friend seemed to be very nervous and very afraid for himself, which was unusual to me," said Smith, who would not reveal the friend's name. "My gut told me that this was most likely a homicide, not just a missing person.". Smith said he shared his findings with the RCMP.
After extensive interviews with everyone involved with Ryan's disappearance police said they have no reason to believe foul play was involved. But some residents of the resort remain skeptical of that narrative.
Ryan's parents, Heather and Scott, spent four months searching Sun Peaks and the area around the town. Heather Shtuka finds it improbable that her son met a violent end, "He's not confrontational, he's not an instigator, he's not one of those people that would go out of his way to start something, We don't know why Ryan went missing, we don't know how he went missing, we don't know where he went missing, We want to believe that we'll find him, that a parent's love will be so strong."
A possible sighting led the Shtukas to believe their son may have walked toward the resort's center for something to eat. The witness was sober and had an exact time for the sighting.
A Canadian documentary from CBC featured Kamloops Search and Rescue Manager Alan Hobler who said despite the inches of snow that had fallen from the time Ryan went missing, any tracks left behind would have still been very obvious. Yes none were found.
It is a strange case given neither the family nor RCMP have turned up any sign of Ryan in over three years (as of March 2021). Sniffer dogs detected no scent trail and there were no footprints in the snow and no sign of a body, clothing, or blood once the snow had melted in the area.
Was he picked up in a car and driven off or wandered off into the wilderness never to be seen again?

Was he hit by a Hit and Run Driver and the body was dumped out of town?

Did someone at the party have a grievance?
Hopefully, the family will find some peace one day soon if remains are found.
Credit: https://www.strangeoutdoors.com/mysterious-stories-blog/ryan-shtuka
Also read:
https://en.wikipedia.org/wiki/Sun_Peaks_Resort
https://www.gofundme.com/f/helping-to-find-ryan
https://www.facebook.com/groups/2052336918380120/
https://www.cbc.ca/news/canada/british-columbia/weight-of-silence-ryan-shtuka-missing-sun-peaks-1.4897550
https://www.cbc.ca/news/canada/british-columbia/new-information-refocuses-search-for-missing-ryan-shtuka-1.4612184
https://www.kamloopsthisweek.com/news/one-year-later-ryan-shtuka-s-disappearance-remains-a-mystery-1.23635622
Thank You For Visiting Missing People Canada
Please share our missing person posts on your social media accounts so that we can help bring them home!
You can also find our missing person posts on:
Facebook: https://www.facebook.com/MissingPeopleCanada
Twitter: https://twitter.com/OntarioNorth
Reddit: https://www.reddit.com/r/MissingPersonsCanada/
Instagram: https://www.instagram.com/missingpeopleca/

We also post videos on TikTok at https://www.tiktok.com/@missingpeoplecan

Donate To Missing People Canada: If you wish to donate to Missing People Canada please visit our donation page here: https://missingpeople.ca/donate-2/