Historic/Cold Cases
The Disappearance of Zack Lefave in Yarmouth, Nova Scotia – Missing Since Jan. 2021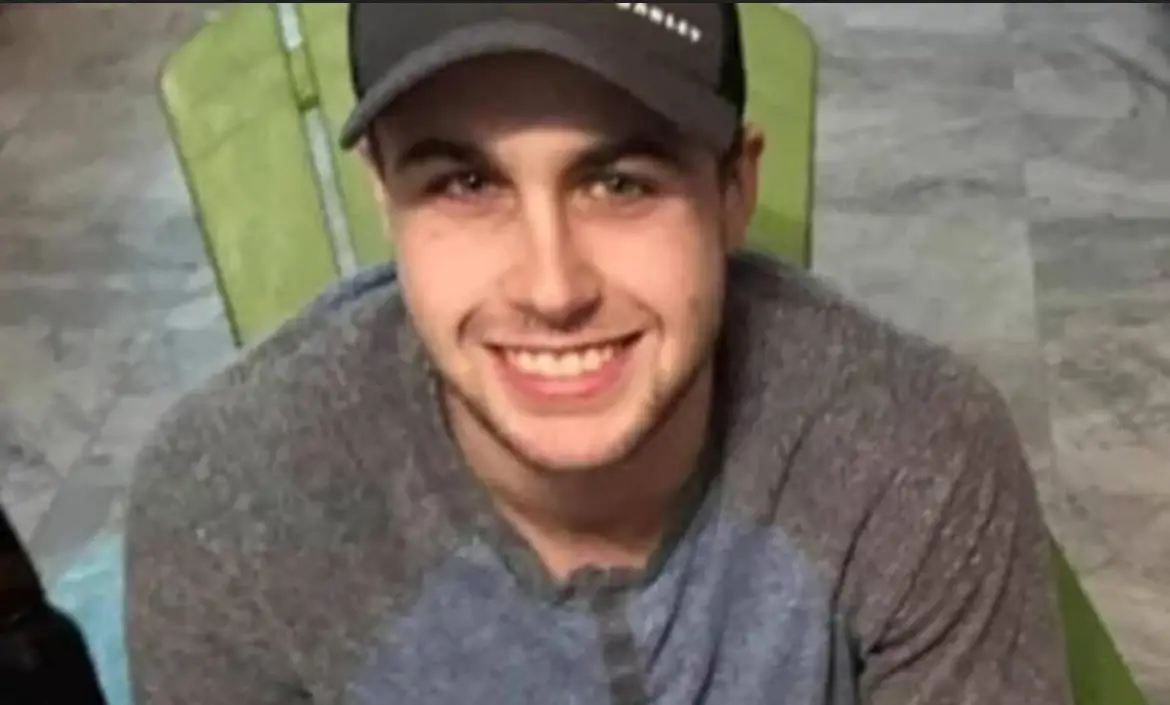 21-year-old Zack went missing on New Years Day 2021. By all accounts he was a great person whose family and community miss him dearly. The handsome young man was hardworking and worked behind the deli counter at the Red and White Grocery store in town. He was a homebody who liked to play video games with his friends. He always made sure other people's needs were taken care of before his own. A lot of the pictures I found of him showed that he was great with kids. He has so much to give to the community that can't stop searching for him a year later.
The Disappearance
Zack disappeared mysteriously on New Years Day. He was 4-wheeling with his friends up until 4pm. At 6pm he went to The Grand Hotel on Main Street because a couple friends had a room there.
The friends take a 15-minute cab ride to attend a party in Plymouth. They get there at 11:25pm. The low-key party was comprised of about 20 people. Zack didn't really know anyone there, since it was one of the girls he was with who had a mutual friend of someone at the party.
An attendee who saw him says he was drunk, but a happy outgoing drunk, not a passed out, falling asleep drunk. At the party there were fishermen who got called into work, which means they were most likely drinking and driving. The people there weren't sketchy and there was only marijuana and alcohol.
Zack bizarrely decides to leave and walk home at 11:49pm. It is a 2 hour walk along desolate highways. It's weird to leave the party right before the countdown, too. He was only there for 24 minutes.
11:49pm – 1st phone call using Facebook messenger where he says he is in Quinan, which is a 5 hour walk from where he actually is in Plymouth. There's no way he got to Quinan. He says he is walking to Yarmouth from Quinan, which is a 6 hour walk. Strange plan.
During the call he jokes and says he's not wearing any pants but doesn't seemed distressed. It was 3C (36.4F). Not super cold, but you still wouldn't want to be walking around in boxers. His pants were later found on Flint road along with his wallet, his hat, and his cigarettes. He never went anywhere without his hat.
11:52pm – Phone call ends.
11:54pm – Second phone call, says he is cold, thinks he's in Quinan still, not distressed.
11:58pm – Phone call ends.
12am – 1st eye witness sees him at Newell Road entrance at the 334 highway. He is actually heading towards Wedgeport, not Yarmouth like he think he is.
12:02am – Says he is with people of colour, which he describes as "black people" he doesn't know. The phone call cuts off. The people at the party were all white, and all eyewitnesses saw him walking alone. This is the last time anyone has heard from him.
12:07am – Final phone call and no one picks up.
At some point, he turns around after realizing he's going the wrong way and heads towards Yarmouth.
12:15am – 1st driver sees him walking with traffic towards Yarmouth.
12:15am – 2nd driver same as above.
12:25am – Zack is seen walking again by the 1st eyewitness (since he was going the wrong way the first time and turned around).
12:45am – 1st driver from 12:15am returns back and doesn't seem him.
12:45am to 1:00am – 2nd driver same as above.
12:25am to 12:45am – Zack disappears within 20 minutes in this small area.
Zack was reported missing 2 hours after he left the party. His parents think it's a hit and run and begin searching for him at 4am. Find nothing.
An extensive search was done by the RCMP the day after on January 2nd, including ground and water searches, but no trace of Zack was ever found. I believe the RCMP found his pants, wallet, cigarettes, and hat on Flint Road that day.
The search was suspended. The family as well as community continue looking for him until this very day.
Theories
Hit and Run
Zack was walking alone drunk on the side of a highway on New Years where people might be drinking and driving. At 4am that morning a family member went to go look for Zack, but found no signs of a hit and run such as blood on the street.
2) Foul Play
His girlfriend, Hannah, got ahold of his phone records and there was an anonymous number with an unknown location texting him the night he disappeared.
A family friend says there are a few names that keep popping up when people submit tips to her. It's a variation of the same story but the same names.
26-year-old Colton Cook was murdered in the area in September 2020 by 3 people who were apprehended. No word yet if this is somehow related. But the rumour is Colton's case had to do with owing a drug debt.
I believe it's possible that the unknown texts were him arranging to possibly meet up with someone. He took off his pants caused maybe he peed them. His wallet was found along with his pants, which was most likely an accident.
This reminds me of Luke Joly-Durocher who disappeared in North Bay, Ontario and who's debit card was found in a snow bank down the street from his last known location. He was turned away for being too drunk when he tried to enter a bar. One of the prevailing theories is that he was met with foul play because he didn't have cash on hand.
Zack's phone pinged in Plymouth (the site of the party) but they still have yet to retrieve his phone.
The family is searching for answers.
There is a $30,000 reward.
Source: https://www.reddit.com/r/UnresolvedMysteries/comments/rrq9g4/zack_lefave_disappeared_after_a_new_years_eve/
Also Read:
https://halifax.citynews.ca/following-up/he-left-a-new-years-eve-party-in-2020-he-hasnt-been-seen-in-2021-4904037
Thank You For Visiting Missing People Canada
Please share our missing person posts on your social media accounts so that we can help bring them home!
You can also find our missing person posts on:
Facebook: https://www.facebook.com/MissingPeopleCanada
Twitter: https://twitter.com/OntarioNorth
Reddit: https://www.reddit.com/r/MissingPersonsCanada/
Instagram: https://www.instagram.com/missingpeopleca/

We also post videos on TikTok at https://www.tiktok.com/@missingpeoplecan

Donate To Missing People Canada: If you wish to donate to Missing People Canada please visit our donation page here: https://missingpeople.ca/donate-2/