Historic/Cold Cases
The Disappearance of Roberta Ferguson – Missing From Chilliwack, BC – Since 1988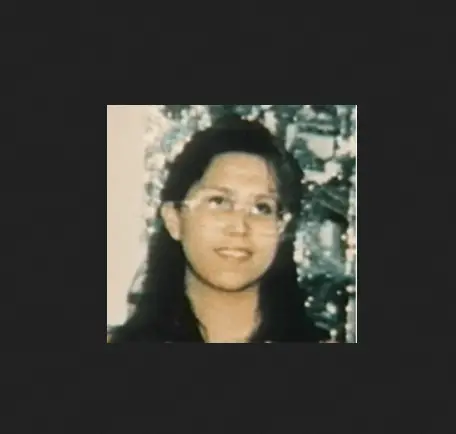 On Wednesday August 24, 1988, nineteen-year-old Roberta Ferguson was camping with friends at Cultus Lake, BC, celebrating the completion of her summer work-study program. Roberta, however, was not feeling up to camping. Not only did she have her period, but also she had developed a fever. All Roberta wanted to do was head home to Surrey, an hour-long journey she told her friends she would make on the bus.
At approximately 8:00PM, Roberta's friends watched her leave the campground on foot. She never made it home.
Before long, Roberta's family became extremely worried. It was not like her to be out of touch or to not let her loved ones know her whereabouts. When her family contacted the police to report Roberta missing, they were told it was too soon. Roberta was an adult and had not been missing for 48 hours. In reality, in Canada there is no waiting period that has to pass until someone can be reported missing. However, this is a misconception that is widely held, even by some law enforcement.
Roberta's family took matters into their own hands. They designed and printed missing persons posters and headed to the Cultus Lake area to search for Roberta. Shortly afterwards, the police joined in the search. Unfortunately, no trace of Roberta has ever been found.
Roberta is Indigenous and from the Dunvegan Beaver band. At the time of her disappearance, she was 19 years old, 5'5″ tall, and weighed 115 pounds. She has black eyes and mid-length black hair. She was last seen "wearing a navy blue tank top over a black top, black stretchy pants rolled up to her knees, dirty white running shoes, and carrying an army green knapsack." Roberta wears octagon-shaped glasses and has a scar on her right knee.
[wp_ad_camp_1]
Case Files Theories
Ran off to start a new life
Did Roberta decide she was sick of her life and want to start over?
In most missing person cases, a common theory is that the person ran off to start a new life. Although this is typically better than the alternatives, it is rarely true. I find it highly unlikely Roberta walked away from her life by her own accord. Not only was Roberta excited to head back to school to finish Grade 12, but also she was looking forward to continuing her relationship with her long-term boyfriend. In fact, they were planning to get married.
Roberta had struggled for a period of time and had a hard time focusing on school after her mother died of lupus, a chronic inflammatory disease, when Roberta was only fourteen years old. Regardless, Roberta's sister Verl said that her younger sister had managed her grief and avoided drugs and alcohol. Verl explained, "She was very,­­ she was very good." I side with the police who have publically stated they think Roberta's disappearance was the result of foul play.
Unknown individual
Was Roberta murdered by an unknown individual?
A common belief in this case is Roberta decided to hitchhike either to the bus station or even all the way home. Roberta's sister Carol has long wondered why Roberta's friends were not more help on the day Roberta vanished. Carol reflected, "The thing I don't understand is why [her friends] didn't take her to the bus station."
If Roberta did hitchhike, anyone could have picked her up and killed her. Shortly after she left the campground, a witness saw Roberta talking to a man driving a red sports car at the intersection of Vedder Mountain Road and Cultus Lake Road. The man is described "as average height, with blond or light brown hair, and a prominent jaw." He has never been identified. It is quite possible that on that fateful August evening Roberta got into the wrong person's vehicle and met an untimely end.
[wp_ad_camp_3]
Robert Pickton 
Did Robert Pickton murder Roberta?
In the early 2000s, Roberta's family members were asked to provide the authorities with DNA samples. These samples were then compared with the DNA of remains located on the farm of serial killer Robert Pickton. However, no match was made.
Pickton confessed to murdering forty-nine women and is serving a life sentence for the first-degree murder of six women. He is infamous for luring sex workers to his farm, torturing and murdering them, feeding them to his pigs, and then supplying local restaurants with pork. Pickton reportedly told police "he wanted to kill another woman to make it an even 50, and that he was caught because he was 'sloppy'."
It is improbable that Roberta met her fate on Pickton's farm. She did not party, was not a sex worker, and generally does not match the profile of Pickton's usual victims.
Terry Arnold 
Did Terry Arnold murder Roberta?
While Terry Arnold, a convicted serial rapist and murderer, was in prison in 2000, he admitted to being the last person to see Roberta alive. Arnold's sentence was stayed in 2002, but police soon began investigating him for another murder that occurred in 1987. In 2005, Arnold took a drug overdose, committing suicide. He left a note that denied any involvement in Roberta's disappearance or any other murders. Nevertheless, Roberta's family still believes it is likely Arnold is responsible for her murder. I trust their instincts, but with so little evidence it is really impossible to know.
[wp_ad_camp_4]
What do you think happened to Roberta? 
Roberta was a smart, kind young woman with her whole life ahead her. She loved drawing, dancing, and Archie comic books. Even though she was the youngest of nine children, she enjoyed spending time with and taking care of her family. If her sisters were sick, she cheered them up by playing her alter ego, Dr. Mentality. When Roberta brought them soup to help them feel better, she would announce, "Dr. Mentality is here to get you better." There is no doubt Roberta was a joker. One of her favourite lines was asking her father, Ernie, "Hey Ernie, where's Bert?" Roberta's absence has left a hole in her family that is impossible to fill.
Like many other cases of missing and murdered Indigenous women in Canada, Roberta's case does not receive much public or media attention. A black mark on Canada is our horrific treatment of Indigenous Peoples. To combat the systemic racism levelled against Indigenous women and girls that results in few of their missing persons or murder cases being solved, the Canadian Federal government formed the National Inquiry into Missing and Murdered Indigenous Women and Girls. This inquiry has helped give a voice to Roberta's family.
Roberta's sister Marilyn has suggested cultural sensitivity training for both the police and the public would assist in addressing the issue. For Marilyn, it is crucial that everyone realizes, "A person is a person. It doesn't matter what background you're from or what colour you are—you're a person."
Anyone with information about Roberta's disappearance is asked to contact the Chilliwack RCMP Serious Crime Section at 604-792-4611 or Crime Stoppers in the Lower Mainland at 669-TIPS or outside the Lower Mainland at 1-800-222 TIPS.
Related Reading 
"Roberta Ferguson, Missing From British Columbia Since 1988." Justice for Native Women article.
"Roberta Marie Ferguson." CBC News article.
"27 Years of Silence: The Family of Missing Alberta Aboriginal Woman Is Still Searching for Answers." Vice article.
"Roberta Marie Ferguson." RCMP case file.
"Roberta Marie Ferguson." Missing Children Society of Canada case file.
"Roberta Marie Ferguson." The Doe Network case file.
"Robert William Pickton." Murderpedia case file.
"Terry Arnold." Unsolved Murders website.
via The Disappearance of Roberta Ferguson – The True Crime Files
Thank You For Visiting Missing People Canada
Please share our missing person posts on your social media accounts so that we can help bring them home!
You can also find our missing person posts on:
Facebook: https://www.facebook.com/MissingPeopleCanada
Twitter: https://twitter.com/OntarioNorth
Reddit: https://www.reddit.com/r/MissingPersonsCanada/
Instagram: https://www.instagram.com/missingpeopleca/

We also post videos on TikTok at https://www.tiktok.com/@missingpeoplecan

Donate To Missing People Canada: If you wish to donate to Missing People Canada please visit our donation page here: https://missingpeople.ca/donate-2/