Historic/Cold Cases
The Disappearance of Dylan Ehler – Missing Since May 6, 2020 From Truro, Nova Scotia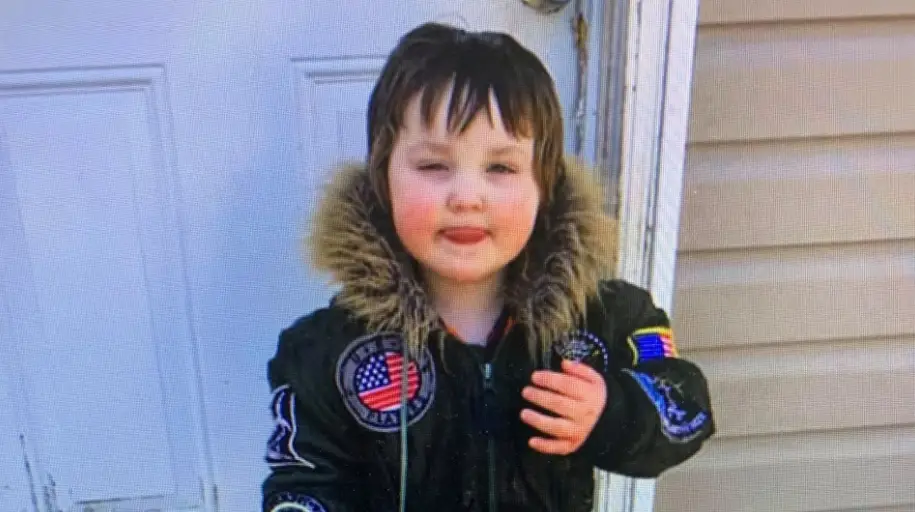 Dylan Ehler is a Canadian boy who disappeared on May 6, 2020 while allegedly playing by a river near his house in Truro, Nova Scotia. Last seen on Elizabeth Street before his disappearance, which occurred during strict social distancing restrictions at the beginning of the COVID-19 pandemic, Dylan became the subject of numerous news articles, podcasts and videos throughout Canada. Dylan's parents, Ashley Brown and Jason Ehler, argued that the police response to the disappearance should have been stronger. They also filed suit under provincial cyberbullying law against two administrators of a social media group that had hosted messages suggesting the parents were negligent or responsible for the death of their son.
Background
Dylan Norman John Ehler (born April 16, 2017) was three years old when he went missing from his grandmother's (Dorothy Parsons') backyard on Elizabeth Street in Truro, Nova Scotia. Dylan's mother, Ashley Brown, had gone to meet a friend for coffee and had dropped the boy off to be babysat by Dorothy. Ashley and Jason Ehler had recently been in a domestic dispute involving a broken cell phone at the time. According to Dorothy, Dylan had been in the backyard with her pet dog, and went missing when Dorothy went to tether the dog to its lead. "I went to tie the dog on her lead and I turn around and Dylan is just gone. Gone. I have no explanation," Parsons claimed, and argued that she believed that somebody had stolen Dylan.
Police investigators believed that the boy might have fallen into Lepper Brook, which fed into Salmon River, a waterway in Truro known for a strong undercurrent. Dylan was last seen wearing a camouflage winter jacket with a fur hood and United States flag patches on the arms and chest, a red dinosaur t-shirt, camouflage jogging pants, and grey-and-orange rubber boots. The rubber boots were all that was left of Dylan after his disappearance, having been found in the water by firefighters.
Allegations of police misconduct
Ashley Brown and Jason Ehler have since argued that the inability to find Dylan is related in part to the lack of prompt response time by authorities, and have expressed criticism toward volunteer rescue workers aiding in the search. According to Ashley, "they never treated Dylan's case like a criminal investigation. They just treated it like a search and rescue. I know that they didn't block off any streets. They didn't stop the public from coming into the crime scene of the area that he went missing and they were very late on issuing alerts and getting help. So I think that tunnel vision did have a play in that. Once they found the boots and that was it, that's where he went and essentially the police tell us that we need to accept it. And move on."
Police searched the waterways near Dorothy Parson's backyard for several days, using underwater cameras and thermal imaging devices, as well as rigging up a mannequin with similar bodily proportions to Dylan, putting it in the water to test what would happen.
Ehler Alert petition
In the hopes of establishing a stronger public alert system in Nova Scotia, Ashley Brown and Jason Ehler started a petition for setting up the "Ehler Alert", a public alert system which would facilitate "the rapid distribution of information to the public about young children lost in potentially hazardous environments," according to Jason.
Source: https://en.wikipedia.org/wiki/Disappearance_of_Dylan_Ehler
Also Read:
https://www.wired.com/story/search-missing-boy-dylan-ehler-nova-scotia/
https://medium.com/serial-napper/the-unusual-disappearance-of-three-year-old-dylan-ehler-18de1c0e3fa6
https://www.newser.com/story/311011/after-their-son-disappeared-the-online-posse-pounced.html
https://www.thestar.com/news/canada/2020/06/18/i-believe-he-was-kidnapped-but-we-dont-know-parents-of-missing-toddler-offer-10000-reward.html
Thank You For Visiting Missing People Canada
Please share our missing person posts on your social media accounts so that we can help bring them home!
You can also find our missing person posts on:
Facebook: https://www.facebook.com/MissingPeopleCanada
Twitter: https://twitter.com/OntarioNorth
Reddit: https://www.reddit.com/r/MissingPersonsCanada/
Instagram: https://www.instagram.com/missingpeopleca/

We also post videos on TikTok at https://www.tiktok.com/@missingpeoplecan

Donate To Missing People Canada: If you wish to donate to Missing People Canada please visit our donation page here: https://missingpeople.ca/donate-2/