Historic/Cold Cases
The Disappearance of Claudette Osborne-Tyo – Missing From Winnipeg, Manitoba since 2008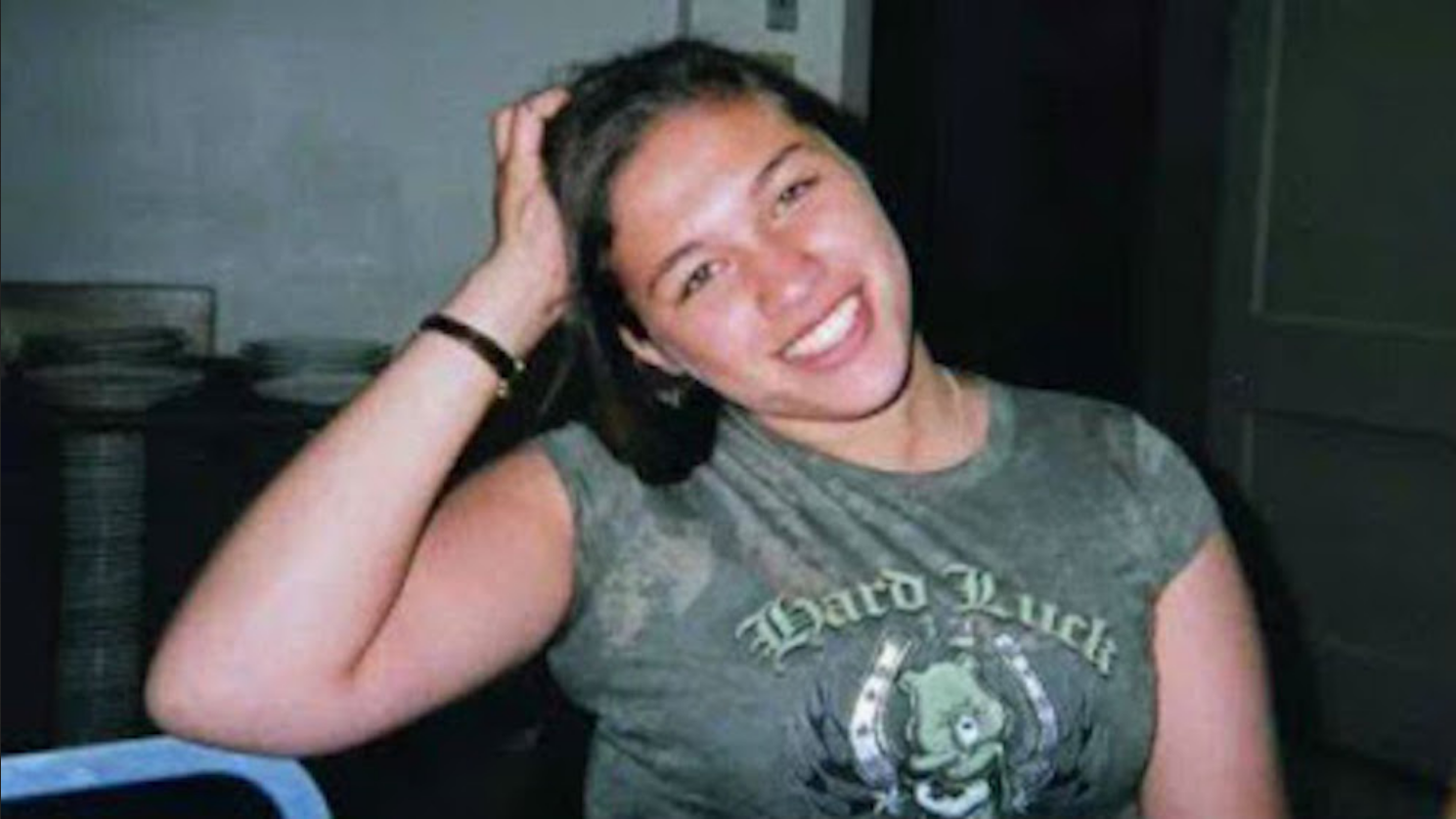 EARLY LIFE:
Claudette Osborne-Tyo was born on May 15, 1987. A member of Norway House Cree Nation, she grew up in an area where everyone knew everyone, and where there was a sense those around her had her back.
Growing up, Claudette was a tomboy, who loved being around both adults and children her own age. She was known for her large personality and laughter, and she loved being the one to call the shots when decisions had to be made.
One morning when she was 12 years old, her father was served porridge for breakfast, which brought back traumatic memories of his time at one of Canada's Residential Schools. While there, he had been raped by a priest who would bring him porridge. Due to the resurgence of memories, he was admitted to a nearby hospital.
While her father was in hospital, Claudette was sexually abused by a family friend. Not knowing where to turn, she started running away to Winnipeg, Manitoba, the closest metropolitan area. While in the city, she met an abusive older man who led her to using drugs and who forced her into prostitution. Using the street name Penny Tyo, the money she earned on the streets would be used to purchase drugs.
Worried about their loved one's safety, Claudette's family intervened, leading her to enter treatment. While there, she decided she wanted to become a social worker, in order to help girls in a similar position to her.
Not long after, she met and became engaged to Matthew Bushby, a man whom she felt she had found unconditional love in. In order to keep her clean, the pair moved to Emerson, Manitoba. However, Claudette continued to use drugs and would engage in prostitution in order to pay for her habit.
While with Matthew, she had two children, Patience and Iziah. The two children were the youngest of four, with Claudette having gave birth to her other children, Dayton and Layla, before meeting her fiancé. While she never used while pregnant, Claudette slipped while pregnant with Patience, leading to Child Protective Services taking the baby away not long after Claudette had given birth.
At the time of her disappearance, she was just 21 years old.
LEAD UP TO DISAPPEARANCE:
On the night of July 24, 2008, Claudette made numerous calls to loved ones, asking to be picked up from the Lincoln Motor Hotel in Winnipeg. She claimed a man was trying to force himself on her and she felt unsafe. When no one answered her calls, she grew desperate, throwing the man's keys out of the hotel room window and taking off while he looked for them.
Walking down the street, Claudette found a payphone, where she made more calls asking to be picked up. Her calls went unanswered.
At 6:30am on July 25, she made one more call to her sister, using a payphone located at the intersection of Selkirk Avenue and King Street. However, her sister was unable to answer the call.
DISAPPEARANCE:
Three days after her last call, Claudette's sister finally received the message. As Claudette had not tried to contact her again and hadn't been seen since she made the call, her sister contacted police, who told her not to worry and that Claudette would turn up in a day or two.
SEARCH:
Despite what they were told, Claudette's family was worried about her. They continued the urge police toward action, as they felt something was wrong. In order to help get law enforcement involved, the Chief of Norway House got in touch with Winnipeg Police to help facilitate a meeting in order to get an investigation underway.
Two weeks after Claudette was first reported missing, police circulated a press release with her description. Given the lack of information, the release incorrectly stated she had been last seen in the area of Selkirk Avenue and Charles Street, an area known for prostitution.
Not long after the press release was shared, Police revised the area in which they believed Claudette was last seen, changing it to the Lincoln Motor Hotel, where she had first made her calls for help. While there had been surveillance footage showing her leaving the hotel and heading down the street, given how long it took for investigators to get involved, it had already been recorded over.
As she had been at the hotel, police worked on a possible theory she could have left or been taken by a truck driver from Calgary who had been staying there. However, no new information surrounding this theory has been released to the public.
In November 2008, Claudette's family put up posters around Winnipeg. They also spoke to the media, in the hopes of gathering a group of volunteers to help search for the missing woman. However, when the day came to search, no one other than family members showed up.
Two years after the disappearance, a judge signed off on allowing police access to the phone records from Claudette's phone card. From there, they were able to confirm her movements on the night she went missing. Given the new information, they once again changed the area where Claudette was last seen, finally stating her last known area of contact was on Selkirk Avenue and King Street.
In 2012, a joint collaboration between the RCMP and Winnipeg Police was created called Project Devote. The project would create a task force dedicated to investigating missing and murdered people in Manitoba. Claudette's case is one of the many currently being investigated.
The family has helped raise a $20,000 reward for information leading to Claudette's whereabouts.
Few details about the case have been publicly commented on by law enforcement, as they don't want to compromise the integrity of the investigation.
Claudette's family is frustrated over the number of officers who have taken on and abandoned her case. They worry parts of the investigation could be lost due to the number of people handling it.
THEORIES:
1) The majority of those who have commented on the case, including those within Claudette's family, believe her to be dead. However, given the lack of evidence or a body, law enforcement has been unable to confirm if Claudette is alive or deceased.
2) Some believe Claudette is alive and being held against her will. Given her history as a prostitute, she could be held captive by human traffickers or by someone she met while on the streets.
AFTERMATH:
Claudette's family has held many vigils to help keep her case in the public eye.
Matthew is currently raising Patience and Iziah. Layla is living with Claudette's mother, while Dayton is being raised by grandparents.
Claudette's mother spends each summer searching through and digging up ditches, in order to try and find her daughter's remains.
Bernadette Smith, Claudette's sister, has become a national advocate for missing Indigenous people. She wants the response to their cases to change and to show that missing Indigenous women, in particular, are valued and loved. When Canadian Prime Minister Justin Trudeau launched the first phase of a national inquiry into missing and murdered Indigenous girls in December 2015, Bernadette was present.
Bernadette speaks with officers once a month about her sister's case, but no new information has been released since 2010.
In July 2018, a march from Norway House to Winnipeg was done to help raise awareness for missing and murdered Indigenous women. It was the tenth year the march had taken place and marked 10 years since Claudette's disappearance. Her mother was amongst those taking part.
CASE CONTACT INFORMATION:
Claudette Osborne went missing from the intersection of Selkirk Avenue and King Street in Winnipeg, Manitoba on July 25, 2008. She was 21 years old and was last seen wearing pinstripe pants and a black ruffle shirt. At the time of her disappearance, she was 5'4″ and weighed approximately 130 pounds. She has light brown hair and hazel eyes, with a scar on her right cheek and along her jawline.
If you have any information regarding the case, you can contact the Project Devote tipline at 1-888-673-3316.
Source: https://storiesoftheunsolved.com/2018/10/21/the-disappearance-of-claudette-osborne-tyo/
Also Read:
https://winnipegsun.com/news/news-news/sad-anniversary-families-of-missing-and-murdered-seek-answers-to-what-happened
Thank You For Visiting Missing People Canada
Please share our missing person posts on your social media accounts so that we can help bring them home!
You can also find our missing person posts on:
Facebook: https://www.facebook.com/MissingPeopleCanada
Twitter: https://twitter.com/OntarioNorth
Reddit: https://www.reddit.com/r/MissingPersonsCanada/
Instagram: https://www.instagram.com/missingpeopleca/

We also post videos on TikTok at https://www.tiktok.com/@missingpeoplecan

Donate To Missing People Canada: If you wish to donate to Missing People Canada please visit our donation page here: https://missingpeople.ca/donate-2/