Articles/Notices
Parole documents reveal history of sex offender Benjamin Martin Moore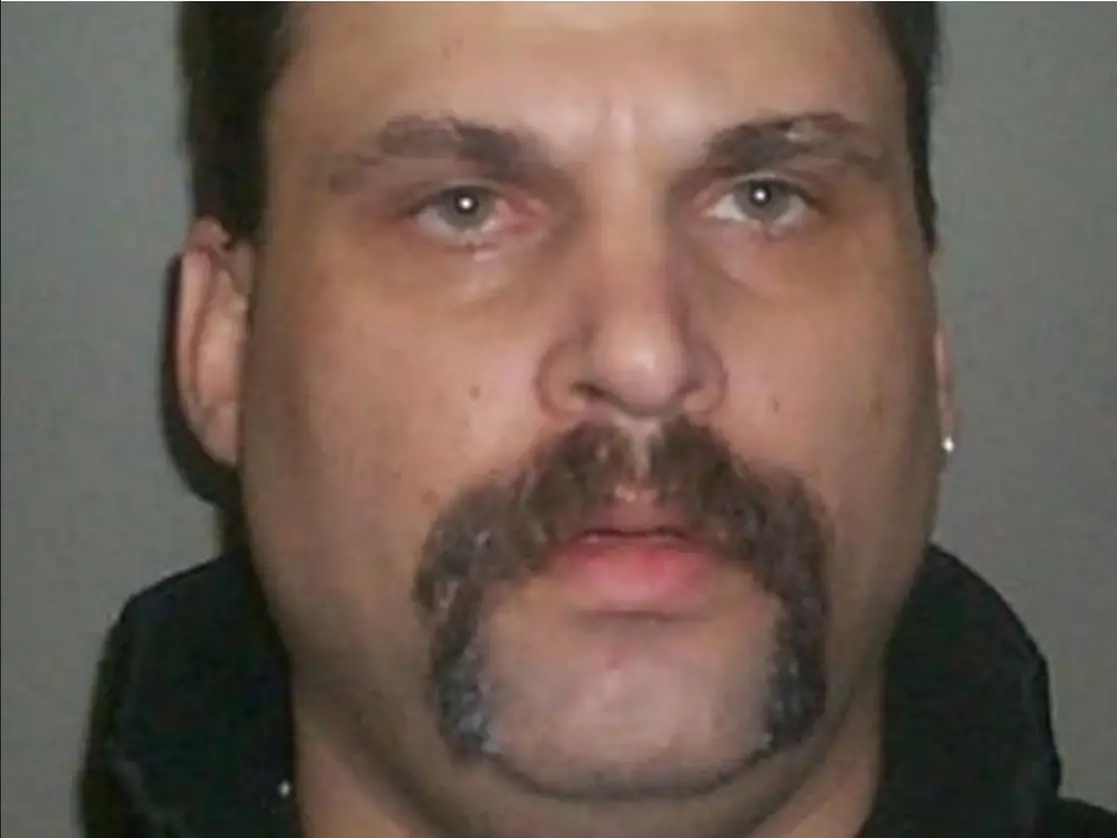 As a known Canadian sex offender sits in a South Dakota jail, authorities from that country are mum about what's to happen with him.
But parole documents from this country offer a look at Benjamin Martin Moore's history, and offer a possible explanation about why police so urgently sought the public's help in locating him after he vanished with two children from their southern Saskatchewan home in August.
The documents profile the man as he passed in and out of custody over a decade prior. In 2010, as the then 39-year-old served a 26-month sentence for sexual interference and possession of child porn convictions, Parole Board of Canada documents refer to him as having the capacity to "act out violently," and that he sought out "cognitive deficit women with young children for opportunistic pedophiliac behaviour."
The documents from 2010 indicate information about acquitted or stayed charges "strongly suggests sexual offences against children starting at an early date."
Article content
"Although not convictions the information is considered to be reliable and persuasive and paints a picture of a predatory sexual offender who preys on the vulnerable members of our society," the documents state.
Partially-redacted documents from 2011 show a man with a criminal past dating back decades to when he was a young man, with references to convictions for assault, fleeing from police, dangerous driving and sexual interference.
They show a man who offered justification for his being on an Ontario sex offender's registry — once telling a woman, whose young daughter he would, according to the documents, sexually assault, that his registry status was the fault of his angry wife who'd lied.
They show a "pattern of offending behaviour," which the board author refers to as being of "extreme concern," that involved travelling to small communities where he'd "establish friendships with vulnerable women in order to access their children."
Article content
He would "present as compliant with Court orders," while remaining "deceptive" and failing to share pertinent information, the documents state.
The documents refer to him as both a person who'd had behavioural issues from an early age and a cunning, high-risk predator — a man who worked as a long-distance trucker in Canada and the U.S., a man who used the internet in his attempts to connect with women and their children by extension.
He was released on Nov. 18 of 2010, under strict conditions. Roughly two weeks later, he was arrested and brought back into custody.
The day after he was released, the documents say "reports state" he went to a mall he was told not to attend, and bought a cellphone he did not report. The next day, he used that phone to call his girlfriend — a relationship he did not report.
Article content
"Further investigations revealed numerous downloaded photos of provocative, sexualized images of female characters, a ring tone of a small child singing a lullaby, and text messages to your girlfriend which were very sexual in nature," the documents read.
READ FULL ARTICLE: https://thestarphoenix.com/news/crime/parole-documents-reveal-history-of-sex-offender-benjamin-martin-moore/wcm/6efa0189-4585-49ee-9194-51fc7b12f112
Thank You For Visiting Missing People Canada
Please share our missing person posts on your social media accounts so that we can help bring them home!
You can also find our missing person posts on:
Facebook: https://www.facebook.com/MissingPeopleCanada
Twitter: https://twitter.com/OntarioNorth
Reddit: https://www.reddit.com/r/MissingPersonsCanada/
Instagram: https://www.instagram.com/missingpeopleca/

We also post videos on TikTok at https://www.tiktok.com/@missingpeoplecan

Donate To Missing People Canada: If you wish to donate to Missing People Canada please visit our donation page here: https://missingpeople.ca/donate-2/