Articles/Notices
On the 2-year anniversary of her disappearance, Trina Hunt's murder remains unsolved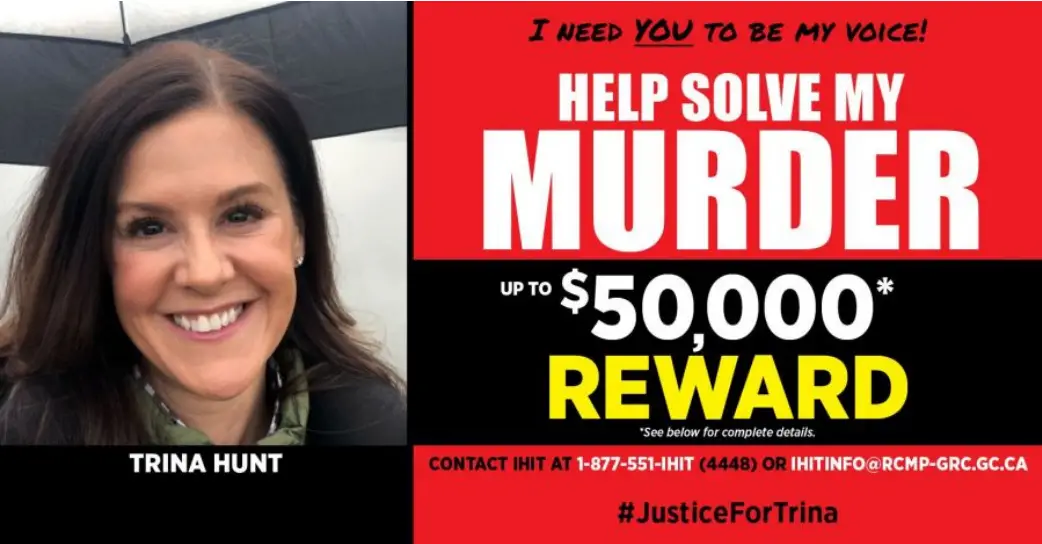 It's now been two years since Trina Hunt was reported missing to the Port Moody Police Department.
The 48-year-old was missing for just over two months before her body was found near Hope and the search for Hunt turned into a homicide investigation.
As Integrated Homicide Investigation Team members continue to try and solve the case, Hunt's brother Brad Ibbott has released a statement to mark the solemn anniversary.
"This journey has been incredibly difficult, with never-ending waves of grief, anguish and trauma repeatedly engulfing us. Nothing about our path has been simple," he said.
"We so wish Trina knew of all the support that has embraced her these past two years. Trina would be humbled, a little bashful (truthfully, a lot!) but would also be ever so appreciative of all the love."
Ibbott said the entire family is continuously grateful for the ongoing positive comments and support they receive from the public.
"Your kindness has truly helped us cope," he explained.
The family continues to offer a $50,000 reward for any new information that leads to the laying of criminal charges in Hunt's murder case.
When renewing the reward in August 2022, the family wrote that Trina's husband Iain chose not to contribute.
https://www.kamloopsbcnow.com/watercooler/news/news/Provincial/On_the_2_year_anniversary_of_her_disappearance_Trina_Hunt_s_murder_remains_unsolved#fs_120844