Articles/Notices
Montreal mayor defends police efforts to find Ariel Kouakou in face of criticism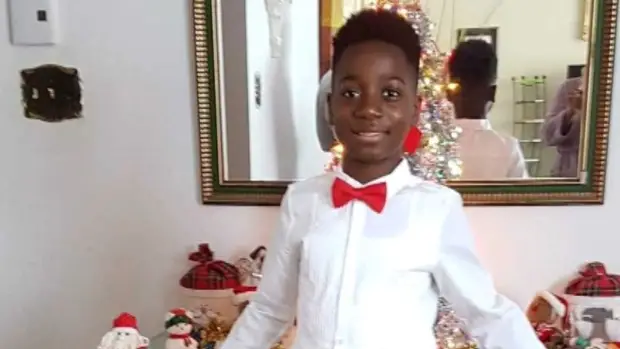 Montreal Mayor Valérie Plante vehemently defended the ongoing police investigation into the disappearance of 10-year-old Ariel Jeffrey Kouakou at a city council meeting Tuesday morning.
"It's not the time to bash the people who are on the ground working, the SPVM and the volunteers," she said.
"I'm behind them and we're following the file. All that counts right now is to find Ariel."
Plante was reacting to criticism from the official opposition raised during question period that she hadn't jumped to the defence of the police operation sooner, following comments from a 98.5 FM journalist who accused the SPVM of being too slow to react.
Reporter Monic Néron said on Radio-Canada's Tout le monde en parle last week that Montreal police had waited too long to put their whole force behind the investigation into Kouakou's disappearance.
It's been just over two weeks since Kouakou disappeared from Ahuntsic-Cartierville. Police are pursuing a theory that he may have fallen into Rivière des Prairies and drowned.
Police spokesperson, Insp. Ian Lafrenière, also rebuffed the criticism — saying that now was not the time to start questioning the SPVM's tactics.
"The police, we're used to that. What I have a problem with is doing it right in the middle of our investigation," he said.
"The question right now is, where is he? What happened to him? After that, there will be plenty of time to respond to all those comments … The SPVM isn't going anywhere."
'Politicizing case'
For her part, Plante lashed out at opposition councillor Francesco Miele for putting her on the spot, accusing him of using the boy's disappearance for political gain.
She also pointed out that just because she didn't make a big show of visiting the police command post set up for Kouakou, doesn't mean she wasn't there.
Miele, a councillor for Côte-de-Liesse, denied that he was politicizing the case and argued that Plante should have spoken out in defence of the police sooner.
Ensemble Montreal leader Lionel Perez said after council that Plante's reaction was "unacceptable," and that it was her duty to "reassure the population" in light of the "serious and grave accusations" that were made on Sunday's airing of Tout le monde en parle.
Police called in divers to search Rivière des Prairies last week with no success, and have resumed the search using boats equipped with sonars.
Here are details about Ariel Jeffrey Kouakou, who speaks French:
About four-foot-seven, weighs 88 pounds.
Dark hair and dark eyes.
Was last seen wearing a black coat with a hood, grey pants and yellow shoes.
Anyone with information is asked to contact 911 or visit the police command post set up outside Galeries Normandie.
http://www.cbc.ca/news/canada/montreal/montreal-mayor-defends-police-efforts-to-find-ariel-kouakou-in-face-of-criticism-1.4595250
Thank You For Visiting Missing People Canada
Please share our missing person posts on your social media accounts so that we can help bring them home!
You can also find our missing person posts on:
Facebook: https://www.facebook.com/MissingPeopleCanada
Twitter: https://twitter.com/OntarioNorth
Reddit: https://www.reddit.com/r/MissingPersonsCanada/
Instagram: https://www.instagram.com/missingpeopleca/

We also post videos on TikTok at https://www.tiktok.com/@missingpeoplecan

Donate To Missing People Canada: If you wish to donate to Missing People Canada please visit our donation page here: https://missingpeople.ca/donate-2/