Articles/Notices
Manitoba RCMP renews call for information and releases new information in Vern Otto 2018 missing person investigation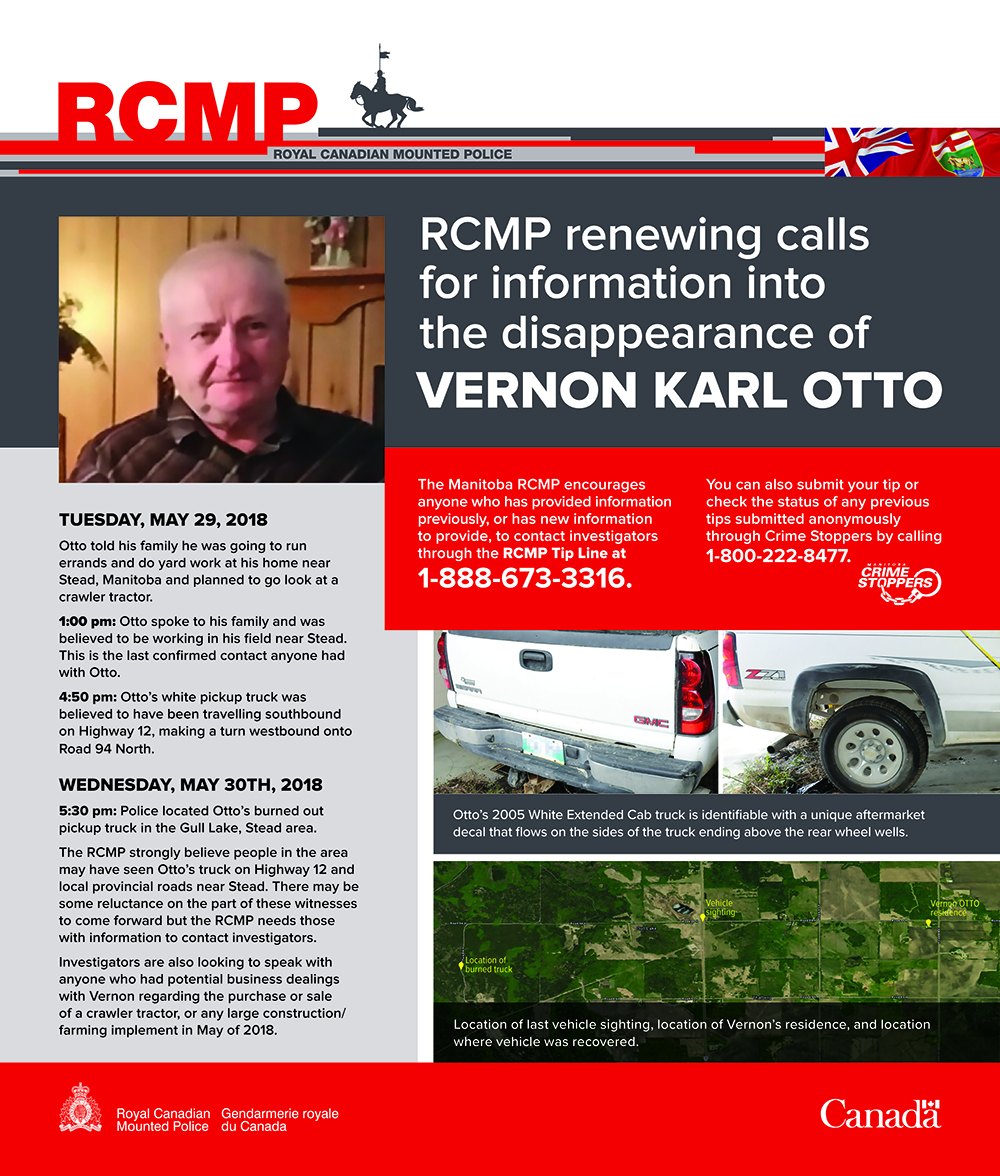 On September 13, 2022, the Manitoba RCMP issued an appeal to the public to submit tips and information in relation to the disappearance of Vernon Otto.
Based on the tips received, in conjunction with evidence gathered over the past four years, RCMP Major Crime Services is now investigating Vernon Otto's disappearance as a homicide.
On Wednesday, May 30, 2018, at 5:30 pm, officers located Otto's burned pickup truck a short distance from his residence on Road 94 North west of Highway 12. The cause of the fire was determined to be arson.
Investigators are now looking to speak with anyone who may have seen or had contact with Vernon OTTO on May 29, 2018, between 11:00 am and 5:00 pm.
While advancements in the homicide investigation have been made, the Manitoba RCMP continues to ask anyone with information to come forward. To contact investigators, please call the RCMP Tip Line at 1-888-673-3316.
You can also submit your tip or check the status of any previous tips submitted anonymously through Crime Stoppers by calling 1-800-222-8477.
https://www.rcmp-grc.gc.ca/en/news/2022/manitoba-rcmp-renews-call-information-and-releases-new-information-vern-otto-missing