Articles/Notices
Julia Faustyna, Wandelt or Wendell? Woman claiming to be Madeleine McCann goes by 3 different surnames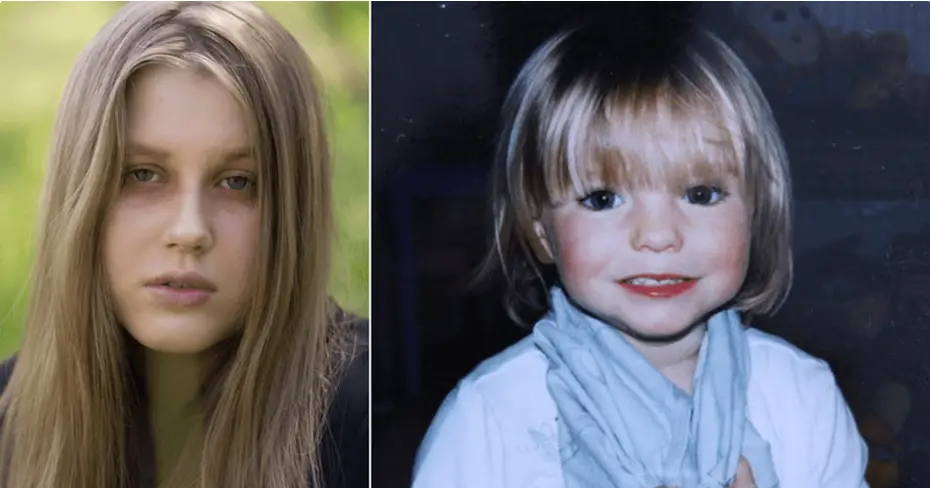 The identity of a woman claiming to be Madeleine McCann has been called into question as she released a series of claims to draw the attention of concerned authorities in the hope they will test her DNA. This especially so since there is some confusion about her surname and the family she currently belongs to.
Julia Faustyna, who has also been identified by outlets as Julia Wendell and Julia Wandelt, started posting videos and pictures of herself online while sharing her belief she might be the missing daughter of Kate and Gerry McCann, who disappeared in Portugal in May 2007, when she was just three years old.
What's her real name?
While most outlets and social media discussions are referring to the woman as Polish native "Julia Faustyna," some have also identified her as Julia Wendell and Julia Wandelt. Her claims that she might be Madeleine are being scrutinized by sleuths on social media, sparking discussions and debates across various platforms. One Reddit thread titled "Thoughts on Julia Faustyna" asked users for their respective opinions on the legitimacy of Julia's claims. "What does everyone think about this girl claiming there's a possibility she's Madeleine?" Redditor @u/GurGroundbreaking473 posted. "I just can't see it. I mean don't get me wrong a lot of things make sense and she's definitely been through some shit but I just can't see it being true that she's Maddy."
Fellow Redditors chimed in with their two cents, with one pointing out the discrepancies in her reported name and identity. "I find it odd, that she goes by so many different surnames – I've found Julia Faustyna, Julia Wendell, and Julia Wandelt," user @LoudChallenge3536 wrote. "The latter came up with some very interesting results on Facebook, and you can clearly see, that she cherrypicks the comparison pictures because every other one doesn't even remotely look like Madeleine." They added, "And her YouTube channel is Madeleine McCann, which is pretty distasteful. I hope she's ready for the backlash when the truth comes out, but she obviously needs help. She's also a singer and model, although not very popular as that though. But she's raking in followers now, seems very convenient."
Julia compared her physical appearance with images used in the search for Madeleine. "I think I can be Madeleine," she said. "I have a defect in my eye, in the same eye, the kind of defect Madeleine had. Except that in my case, it's faded more and more every year." She said she remembers "practically nothing from my childhood," which she attributes to post-traumatic amnesia as a result of being allegedly sexually abused by a pedophile. Julia has not identified the perp but claimed to recognize the facial composite image 4B from the Find Madeleine website.
FULL STORY: https://meaww.com/julia-faustyna-wandelt-or-wendell-woman-claiming-to-be-madeleine-mc-cann-has-3-different-surnames
Thank You For Visiting Missing People Canada
Please share our missing person posts on your social media accounts so that we can help bring them home!
You can also find our missing person posts on:
Facebook: https://www.facebook.com/MissingPeopleCanada
Twitter: https://twitter.com/OntarioNorth
Reddit: https://www.reddit.com/r/MissingPersonsCanada/
Instagram: https://www.instagram.com/missingpeopleca/

We also post videos on TikTok at https://www.tiktok.com/@missingpeoplecan

Donate To Missing People Canada: If you wish to donate to Missing People Canada please visit our donation page here: https://missingpeople.ca/donate-2/