Articles/Notices
Eight Reports of Attempted Child Abductions across Newfoundland since July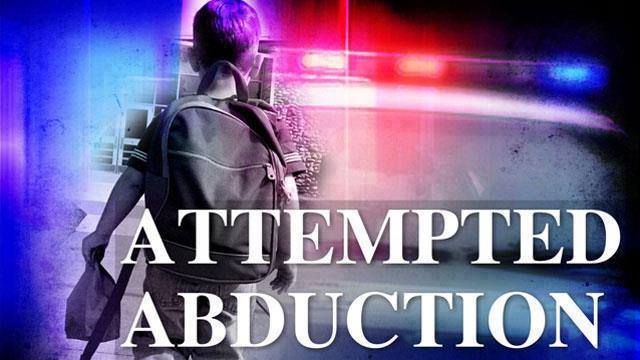 "People are very, very concerned," said Carmanville resident Kim Blackwood, after two attempted child abductions occurred in the quiet, rural area on the northeast coast since the end of July.
Across the province, eight attempted child abductions or similar activities have occurred since July 27, five of which occurred in September. Most of them happened in small, rural communities on the island.
Royal Canadian Mounted Police (RCMP) detachments, as well as the RCMP NL Special Victims Section, including the Violent Crime Linkage Analysis System (ViCLAS), are actively investigating.
ViCLAS is examining each case to determine any commonalities between them.
"It is just bizarre that we've had this many," said RCMP media relations officer Cpl. Jolene Garland.
Children ran to safety
The first reported instance occurred on July 27 in Frederickton, a community of about 220 people, located a short, eight-minute drive from Carmanville.
It was around 7:30 p.m. when a child returned home and said they were approached by a man in a white van who asked them to get into the vehicle. The man got out of the vehicle trying to convince the child to get inside. The child rode off on their pedal bike and hid in the woods until they felt safe to return home.
The man was described as having a longer beard, being of a shorter stature with a larger stomach. He was wearing a black hat. The van was described as white in colour, with two doors on the back with two windows. The RCMP said extensive police patrols were conducted, but officers didn't locate a matching vehicle.
On Sept. 1, a similar situation occurred in nearby Carmanville.
Around 10 p.m., a teenager was walking home when she was approached by a man driving a light grey van which appeared to be freshly painted.
The driver demanded she get in the vehicle. When she declined, the man repeated himself two more times. The girl ran home. Police said they conducted numerous patrols, but the vehicle was not located.
This man was also described as having a long brown beard and wearing a ball cap. He was described as an older man of a larger build. His van was described as noisy, and possibly an older model.
Gander is about a 45-minute drive from Carmanville. On Sept. 22, a man driving a red Dodge Journey van was naked from the waist down when he approached a young girl walking home from school shortly after 3 p.m. He was described as having long, dark-coloured hair that was covering his face.
He asked the girl to get into the van. The girl refused, ran to a friend's house, and immediately reported the incident.
FULL ARTICLE https://www.saltwire.com/atlantic-canada/news/rash-of-attempted-child-abductions-across-newfoundland-bizarre-rcmp-100778863/