Articles/Notices
Adult Amber Alert system could have saved daughter, says B.C. mom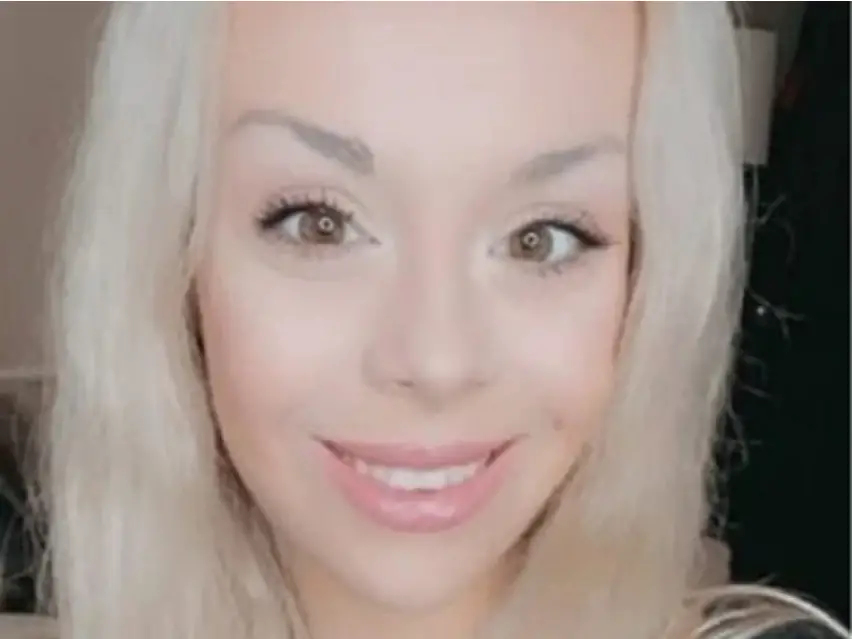 A Chilliwack mother who spent months frantically canvassing the community for signs of her missing daughter is calling for a new Amber Alert system in Canada, but for adults.
Alina Durham remembers the hours she and her family spent plastering street posts with missing posters of Shaelene Bell, a 23-year-old mother of two who disappeared on Jan. 30, 2021.
"We were in shock. We were putting up signs for weeks and talking to people in town who were telling us they didn't know my daughter was missing," Durham told Postmedia News Saturday.
Two days later, Bell's car was found along Ballam Road in Chilliwack with her cellphone and other belongings still inside.
Chilliwack RCMP had issued a press release about her disappearance, but Durham says it didn't garner enough attention to make locals aware of the serious danger she was in.
"It was so out of character for her to have gone just like that," Durham said. Bell had left her two young sons in the care of a friend.
On June 2, 2021, Bell's body was found in the Fraser River near Coquitlam. Police said foul play was not suspected.
While the B.C. Coroner's Service concluded she died from drowning, it did not classify whether it was accidental, homicide, natural or suicide. The coroner's report said that the evening before she went missing, Bell attended Chilliwack hospital and "staff arranged an outpatient mental health appointment," reported the Chilliwack Progress.
Durham is now urging Ottawa to expand Canada's National Public Alerting System to include missing adults who police identify as facing a high risk of harm or injury.
Her plea comes with the second anniversary of the day Bell first went missing from her Chilliwack apartment approaching.
Durham says an early warning system for adults might have saved her adult daughter.
"My outcome is never going to change, but I want it to for other families. If an adult is in serious danger of harm, the public should know."
The United States' AMBER (America's Missing Broadcast Emergency Response) alert system was developed in the wake of the 1996 kidnapping and murder of nine-year-old Amber Hagerman from Texas. Police now use it for the rapid distribution of information to inform the public of child abduction incidents.
In B.C., the Amber Alert system was implemented in May 2004 and is used as a law enforcement tool to locate and rescue children from harm.
Durham penned a legislative bill in hopes that the same use of text messages, radio and TV announcements and highway message boards could be used to rapidly inform thousands of people in the province about missing adults, including their physical description and last known whereabouts.
MP Chilliwack-Hope Mark Strahl has expressed his support of the bill.
However, for any private member of cabinet to present to Parliament, his number must be chosen out of a lottery of 297 others. And the approval process for private members' bills is arduous, with only six bills receiving ascension out of the House of Commons since the 2021 federal election.
Durham's change.org petition drawing attention to the cause has garnered more than 3,600 signatures.
"Time is critical for these cases, this is why we must get this done," the mother said.
https://o.canada.com/news/local-news/adult-amber-alert-system-could-have-saved-daughter-says-b-c-mom/wcm/a35d688e-5799-49b3-b331-ad8ad1b9a049/amp/
Thank You For Visiting Missing People Canada
Please share our missing person posts on your social media accounts so that we can help bring them home!
You can also find our missing person posts on:
Facebook: https://www.facebook.com/MissingPeopleCanada
Twitter: https://twitter.com/OntarioNorth
Reddit: https://www.reddit.com/r/MissingPersonsCanada/
Instagram: https://www.instagram.com/missingpeopleca/

We also post videos on TikTok at https://www.tiktok.com/@missingpeoplecan

Donate To Missing People Canada: If you wish to donate to Missing People Canada please visit our donation page here: https://missingpeople.ca/donate-2/