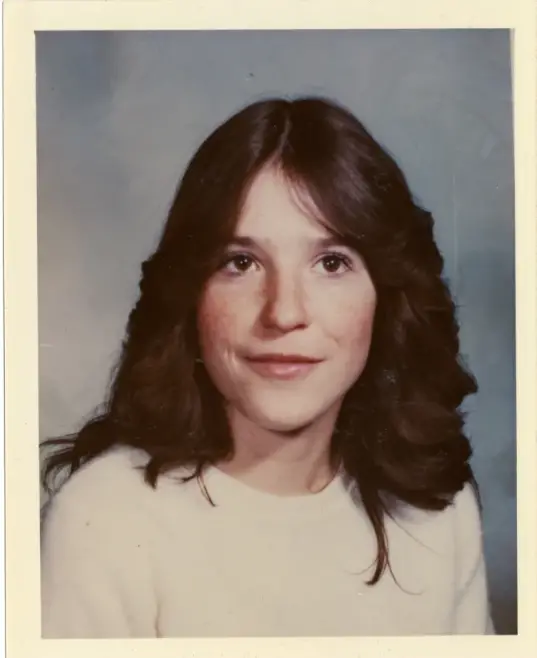 Shelley-Anne Bacsu was tiny in size, but her mother told Dateline the 16-year-old had a larger-than-life personality.
"She was one of those girls who lit up an entire room when she walked in," Muriel Bacsu said. "She loved life and loved people. And she was very trusting of everyone."
Muriel told Dateline she's afraid it was Shelley-Anne's trust in people that contributed to her mysterious disappearance thirty-seven years ago.
On May 3, 1983, Shelley-Anne went to her boyfriend's house at Sunset Trailer Court in Hinton, Alberta, Canada after school. She called her mother around 8 p.m. to let her know she'd be home soon.
"Shelley-Anne called and told me she was coming home," Muriel said. "She said a friend was going to pick her up at her boyfriend's house and give her a ride home. She said she would be about 15 minutes and asked if I could make her this noodle dish she loves."
But Shelley-Anne wasn't home in 15 minutes. Or in an hour.
Muriel told Dateline it was around 9 p.m. that night when she got a call from Shelley-Anne's boyfriend. He asked to speak to her.
"I told him that wasn't funny," Muriel said. "But right then, I felt it. Something terrible. Something was very wrong."
Shelley-Anne's boyfriend, who did not have a way to drive her home, told Muriel that their friend wasn't able to pick her up either, so Shelley-Anne started walking down Highway 16 toward her home, which is located off Highway 40.
Muriel began to worry and decided to call the police.
Her husband, Sandy, who is also Shelley-Anne's father, and Shelley-Anne's 17-year-old brother, Tim, drove around the area looking for her. Although it was dark and windy outside, Muriel set out to search on foot.
"The wind was just awful that night – one of the windiest nights in Hinton that I can remember," Muriel said. "The wind was howling. It pierced right through me. But I walked up and down that highway, calling out her name."
According to the Hinton RCMP Detachment, a witness saw Shelley-Anne earlier that evening walking west on the north side of Highway 16 toward the family home, which is located off Highway 40.
The witness told authorities Shelley-Anne was carrying her school books and appeared to show no interest in hitch hiking.
Muriel said the distance from Shelley-Anne's boyfriend's house to their home was about four miles, but said she doesn't believe her daughter would have tried to make that trek.
"There were no cell phones then, but she would have called us from her boyfriend's house for a ride," Muriel said. "We just believe something happened to her after she called me saying she was coming home."
In the days and weeks following Shelley-Anne's disappearance, authorities, friends and neighbors scoured the wilderness searching for her.
"It seemed hopeless," Muriel said. "This area is all wilderness. Dense woods and shrubs and a river. She could be anywhere."
A few days later, some of Shelley-Anne's personal belongings were found about three miles from her home. A jacket, a bra, pantyhose, a student union card and a library book that had been checked out that day, were all discovered alongside Highway 40 near the Athabasca River.
But there was no sign of Shelley-Anne.
Hinton RCMP authorities interviewed numerous persons of interest in the three decades since Shelley-Anne vanished, but no arrests have been made.
The Bacsu family moved away from Hinton in 1991, but continued their search for Shelley-Anne. As the years slipped by, Muriel became increasingly frustrated by the lack of movement in her daughter's case.
Muriel told Dateline there was a stretch of about 15 years after the 10th anniversary of her daughter's disappearance where she didn't even hear from RCMP.
"I'm upset and I'm frustrated," Muriel said. "I'm not getting any answers. And now I fear I'm never going to find out what happened to my daughter. I know it's been 30 years. Over 30 years. That doesn't mean she wasn't important."
In 2010, authorities took another look at Shelley-Anne's case in relation to the Highway of Tears investigation. Highway of Tears is a corridor of Highway 16 between Prince George and Prince Rupert, British Columbia, Canada, where dozens of women have gone missing since 1970. Shelley-Anne is the only Alberta woman listed.
When the 30th anniversary arrived in 2013, RCMP authorities again implored the community to come forward with any information that may help the case.
"Although time has passed, we remain committed to finding Shelly-Anne," said Hinton RCMP Cpl. Trevor Somers said at the presser. "As in those early days of her disappearance, we continue to encourage anyone with information to come forward. Our hope is that someone will help us solve the mystery surrounding her disappearance."
Shelley-Anne's file, which fills 147 banker boxes, is now part of the Alberta RCMP's Historical Homicide Unit, which re-examines unsolved homicide cases.
Staff Sergeant Jason Zazulak told Dateline the unit decided to take a fresh look at Shelley-Anne's case at the request of the family. Throughout the years, they have followed up on new tips, re-interviewed witnesses and had DNA samples tested. DNA found at the scene belongs to an unknown individual who Sgt. Zazulak considers a "person of interest," but nothing has yet led authorities to Shelley-Anne.
"Given the personal effects that were found and the passage of time that has passed we're, unfortunately, confident that Shelley-Anne was a victim of foul play," Zazulak said. "Now, we're focused on finding closure for Muriel and her family."
Zazulak said the RCMP is committed to solving this case and encourages anyone who may have seen something or heard something around that time to come forward with information.
"We never close cases, no matter how old," Sgt. Zazulak said. "This case is one that really touches the heart. We haven't given up."
Today marks 37 years since Shelley-Anne disappeared and the Bacsu family still doesn't have answers about what happened to their daughter.
"Little did I know, or even imagine, that on May 3, 1983, that phone call from Shelley would be the last time I would ever hear her voice," Muriel said.
She describes the last three decades as being a waking nightmare. Heartbreak continued in their family when Muriel's only other child, Tim, lost his battle with cancer six years ago.
Now, just a month away from being 76 years old, Muriel says she just wants peace.
"You would think after 30 years, it would get easier," Muriel said. "But it doesn't. I'm going to be 76 next month and I don't want to leave this world without knowing what happened to my girl."
In 2013, Muriel started a Facebook page in an effort to share memories of her daughter and to attempt to gather any piece of information that could help solve the mystery surrounding her disappearance.
"We still encourage anyone with information to come forward," Muriel said. "You think it may be nothing, but a tiny bit of information may just be the key to finding out what happened to Shelley."
Muriel and her husband Sandy, said they feel blessed that Shelley-Anne was part of their lives for 16 years.
"She was our baby and the bright shining star of our lives," Muriel said. "But that star was dimmed too soon. We'll never know what she could have been. She wanted to be a teacher. But she never got to graduate. Or get married. Or have children. Or live the life she deserved. It was all taken from her. We have none of that because someone made a bad choice."
Muriel told Dateline she has accepted the fact that Shelley-Anne will likely not be found alive. But she still wants to know what happened. She believes there was a "sexually-motivated" accident that night that went terribly wrong, resulting in Shelley's death.
"I'm not looking for justice, I don't think I'll get it," Muriel said. "I just want to find my daughter's remains so I can lay her to rest and give her peace. And for us, there is no such thing as closure. But there is peace. All we want is peace."
At the time of her disappearance, Shelley-Anne was 4'11" tall and weighed between 80 and 90 pounds. She is reported to have been wearing a burgundy velour sweater, a burgundy and grey jacket, grey sneakers, blue jeans with a stripe down the legs, a green emerald ring and opal earrings. Shelley-Anne would now be 53 years old.
Anyone with information about Shelley's whereabouts is asked to contact the Hinton RCMP Detachment at (780) 865-2455 or Crime Stoppers at 1-800-222-8477. You can also submit your tip online at www.p3tips.com.
Source: https://news.yahoo.com/nearly-four-decades-l