Articles/Notices
Toronto Child Luring Investigation, Jose Paolo Caoitan, 35, charged with a total of 138 offences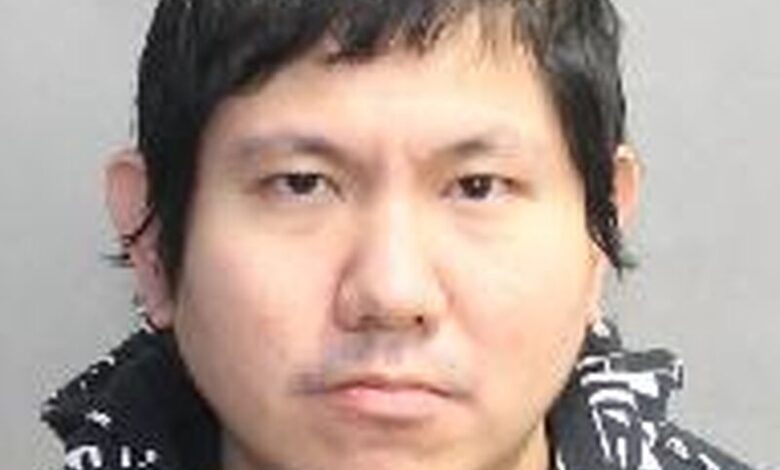 The Toronto Police Service Sex Crimes – Child Exploitation Section would like to make the public aware of an ongoing investigation into online child luring.
On Wednesday, October 27, 2021, members of the unit executed a search warrant in the Lawrence Avenue East and Midland Avenue area.
It is alleged:
– a man used multiple online profiles with usernames similar to those of popular child social media celebrities
– the profiles were used to lure children into sending him sexually exploitative photos and videos
On Thursday, November 25, 2021, Jose Paolo Caoitan, 35, of Toronto, was arrested. He is charged with a total of 138 offences:
1. Forty three counts of Luring a Child
2. Eighteen counts of Invitation to Sexual Touching
3. Twenty five counts of Make Child Pornography
4. Possess Child Pornography
5. Twenty five counts of Access Child Pornography
6. Three counts of Make Sexually Explicit Material Available to a Child
7. Twenty three counts of Fail to comply with s. 161 C.C. Prohibition Order regarding children
This investigation is ongoing and police are concerned there may be other victims.
The online sexual exploitation of children is a global issue that impacts families every single day. The internet has allowed offenders to exploit and abuse children in their own homes, at any time, anywhere in the world. There are resources available for children, parents, caregivers and educators through the Canadian Centre for Child Protection to learn about online exploitation.
There are also resources available through the Centre for Addiction and Mental Health for those who have a sexual interest in children. The new Talking for Change program is the first of its kind in Canada and provides national and all-ages help for those concerned about their risk to use child sexual exploitation material or offend sexually against a child.
Anyone with information is asked to contact police at 416-808-8500, Crime Stoppers anonymously at 416-222-TIPS (8477), online at www.222tips.com, online on our Facebook Leave a Tip page, or text TOR and your message to CRIMES (274637). Download the free Crime Stoppers Mobile App on iTunes or Google Play.
Reporting can also be made at Canada's National Tipline for Reporting the Online Sexual Exploitation of Children.
This project has been made possible by a grant from the Ministry of the Solicitor General.