Articles/Notices
Three-year-old Dylan Ehler disappeared in seconds. His family wants changes to the missing child alert system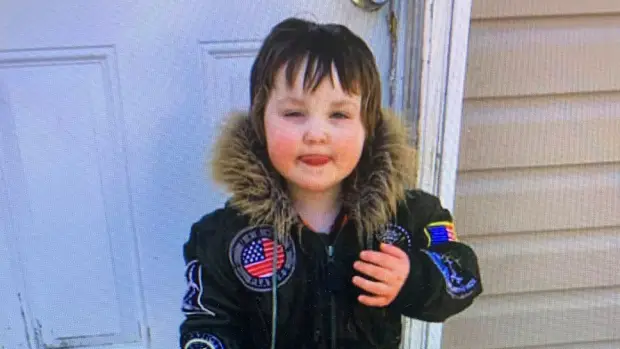 Walking through the small bungalow in Truro, N.S., there are signs of three-year-old Dylan Ehler everywhere; his job chart on the wall, his drawings, his photographs. The rambunctious little boy's bedroom is still set up and waiting for him to come home.
Dylan vanished, almost without a trace from his grandmother's backyard on May 6, 2020. Every moment since then has been agony for his mother, Ashley Brown and his father, Jason Ehler.
Pointing to a pile of wrapped gifts in the living room, Jason says, "Those are all Dylan's Christmas presents, birthday presents and my presents. I won't open a present again until he's found. Dylan is still missing. There is no god. I prayed so many times. There's just nothing."
Anyone who has ever lost sight of their child, even for just a fraction of a second, knows the terror that sets in. Jason and Ashley have been living with that excruciating feeling for the past 18 months. With tears streaming down her face, Ashley says, "We don't know if he was taken. We don't know if he drowned. We don't know if he's alive. We are just stuck in limbo."
The only evidence ever found is Dylan's rubber boots, discovered six hours after his disappearance, submerged in a brook behind his grandmother's neighbour's house.
Read Full Article: https://www.ctvnews.ca/w5/three-year-old-dylan-ehler-disappeared-in-seconds-his-family-wants-changes-to-the-missing-child-alert-system-1.5671998