Articles/Notices
Body of woman found in BC highway landslide, more missing: RCMP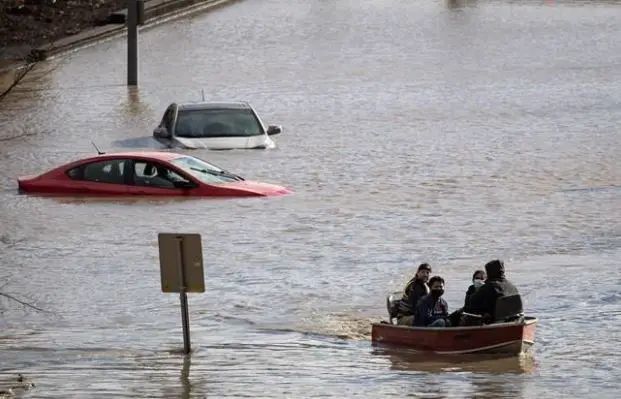 The RCMP has confirmed a woman's body was recovered near Lillooet Monday morning during a search across Highway 99 after a mudslide.
The victim has only been identified as being from the Lower Mainland.
The BC Coroners Service is determining the official cause of death.
Staff Sgt. Janelle Shoihet said Tuesday the total number of people and vehicles unaccounted for has not yet been confirmed, but investigators have received reports of two missing people.
"Investigators have received two missing people reports and believe there may have been other occupied vehicles that were lost in the slide," Sgt. Janelle Shoihet with the BC RCMP said.
David Mackenzie with Pemberton Search and Rescue says some people were able to get out of their cars on their own but there are still active searches for those trapped in their vehicles or swept away.
"It's a lot of mud, debris, rock, trees, broken trees. When a mudslide comes down, it's obviously very significant and involves slogging through mud, it's quite difficult."
Crews plan to start with heavy equipment, then switch to specially trained dogs or dig by hand as they search for vehicles.
Searchers will focus on an area east of Agassiz along Highway 7 and a section of Highway 99, also known as the Duffy Lake Road, between Pemberton and Lillooet.
About 300 people spent the night in their vehicles and were helicoptered to safety on Monday.
Anyone who witnessed the mudslide or believes their loved one is missing and has not yet contacted police is asked to contact the Pemberton or Lillooet RCMP detachments.
B.C. Premier John Horgan said the tragedy brought on by unprecedented rain has left him with "sorrow in my heart."
Public Safety Minister Mike Farnworth said cabinet ministers will meet Wednesday to consider the declaration of a provincewide state of emergency.
He said supplies like food, cots, and blankets are being delivered to the town of Hope, which is supporting nearly 1,100 people forced from their homes.
Full Story: https://ottawa.citynews.ca/local-news/body-of-woman-found-in-bc-highway-landslide-more-missing-rcmp-4766148