Historic/Cold Cases
'What happened to Justin Rutter?': The Ottawa teen vanished 11 years ago. His disappearance remains a mystery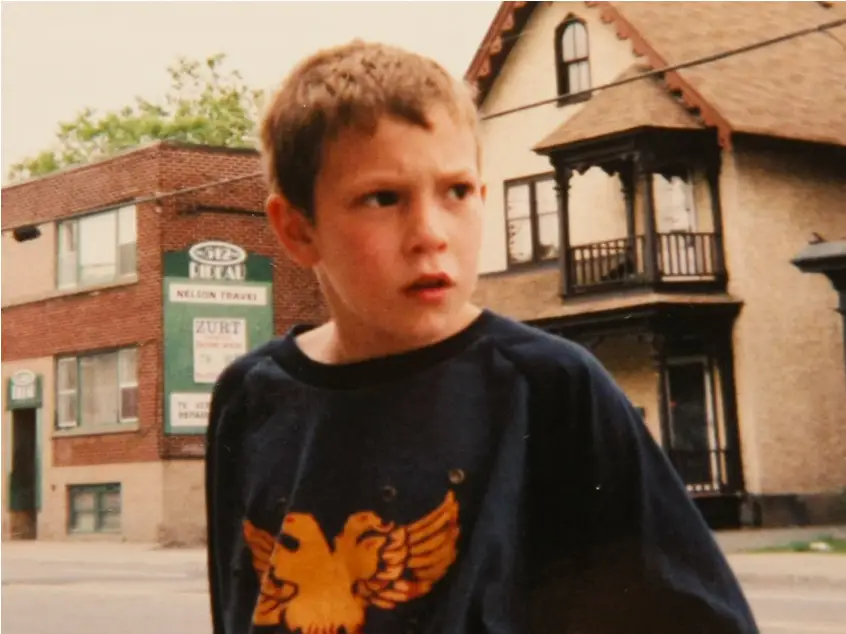 Ottawa met Justin Rutter through a police description of the last time he was seen.
On Oct. 10, 2009, a Saturday story in the Ottawa Citizen told readers that the 14-year-old had never before stayed away from home overnight. They were asked to keep an eye out for the slim, caucasian teenager with light brown hair and brown eyes, last seen by a friend Thursday night before they parted ways on Côté Street near St. Laurent Boulevard.
Justin told the friend around 10 p.m. that he planned to stay out late, or perhaps all night. He did not say why," the report reads. It was the first unanswered question in a case that would generate countless others.
Though it began with an all-too-familiar story – a young person is reported missing, police ask the public for leads, loved ones pray they're located safely – the mystery of Justin's disappearance has deepened and darkened with the passage of time.
Police say they've received dozens and dozens of tips, and have spoken with hundreds of people. An unprecedented cash reward was offered for information. For a time, every youth arrested in Ottawa was asked if they knew where Justin was.
The cold case is now more than a decade old, and the narrative surrounding his disappearance has shifted. Every possible theory about what happened to the 14-year-old has disturbing implications. His family has been devastated, and his mother left to question her son's fate, and how his case was handled.
Perhaps, as police theorized for so long, Justin really did run away. It's a possibility that offers hope, however slim, that he could be alive somewhere. But if he is, what's keeping him from coming home?
Or, maybe there's nothing to be hopeful about. And that grim conclusion opens the door to countless other questions. Did he take his own life? Did someone take his? Was there some kind of accident?
All horrible and heartbreaking and possible, in the absence of a body that could answer, once and for all: What's become of Justin Rutter?
Public interest in Justin's case grew in the days that followed his disappearance. If you kept up with Ottawa news, you got to know him and his family – posters papered the city, Facebook was ablaze with information, and hundreds helped search for the friendly kid known to frequent some of Ottawa's roughest neighbourhoods.
But for a few moments, when the case began, it was a private matter between a mother and her son.
On Oct. 9, 2009, Jaye Rutter woke up before the rest of her family. She looked in on her children. Justin wasn't in his bed.
"Immediately I knew that there was something wrong," said Jaye, who recalls picking up the phone and calling police.
"The second thing I did is I called my mother and I apologized. I never knew what that felt like."
Like her youngest son, Jaye didn't have a picture-perfect childhood. Her dad left and her mom, a single parent, worked a lot, prompting a teenaged Jaye to up and leave home without explanation on more than one occasion. Her mother used to go downtown with pictures of Jaye, searching for her daughter. Now a mother herself, Jaye experienced firsthand the feelings that set in when one's child is suddenly, unexplainably, absent.
For Justin, this wasn't a pattern. But it wasn't entirely out of character, either.
Affectionately, Jaye describes Justin as "a pain in the butt."
"If he could do something to frighten me or get a rise out of me, he did it.
"He was a very active child, he was not a gamer, he was definitely a nature kid: outdoors, climbing, getting into mischief with his siblings or friends, probably doing something he wasn't supposed to."
And trouble wasn't hard to find in the Rutters' Lowertown neighbourhood. They lived on Murray Street, "in the projects," as Jaye called it. "We saw a lot of broken people. But even those broken people knew my son and thought he was an amazing kid."
Justin was a bit of a paradox: Streetwise but soft-hearted, mischievous but also empathetic, and devoted to his family. Still boyish-looking, yet capable of putting on the swagger that seems to belong uniquely to teenagers. At age 14, he was still figuring out who he was.
"That night, I was driving around looking for him," Jaye remembers. "I was so consumed with this overwhelming feeling that I would never, ever see him again.
"I don't know … what that meant. But that's how I felt."
READ FULL ARTICLE: https://ottawacitizen.com/news/local-news/without-a-trace-more-than-a-decade-after-justin-rutters-disappearance-we-still-dont-know-what-happened-to-the-ottawa-teen