Historic/Cold Cases
The Disappearance of Marilyn Ann Neely – Missing From Peterborough, Ontario – Since 1983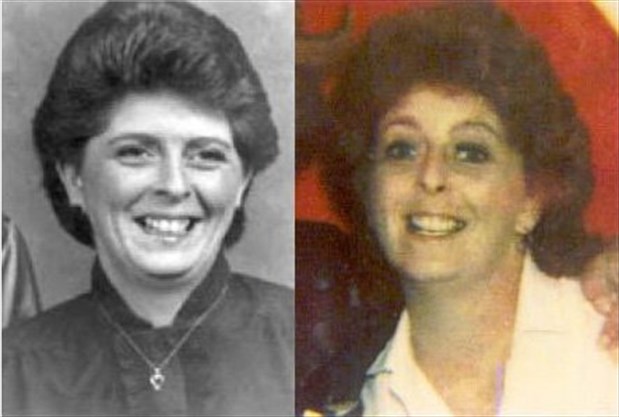 Neely was last seen at approximately 3:30 p.m. on September 18th 1983. She was seen by a friend driving her gold colored 1983 Dodge Dart southbound on Goodfellow road in the county of Peterborough. Her vehicle was located on September 23rd on the Fine Point Trail access road, north of Buckhorn, and approximately 11 km west of highway 507. A group of hunters going to a hunting camp found the Dodge Dart in their way, they pushed it out of the way and notified police.
Neely is a mother of two children and was an employee of Call-A-Cab. She was reported to be in a depressed and suicidal state. The morning after her disappearance her family reported her missing.
Investigators say that a couple who drove by police while they searched the woods for Neely, reported that a mile later they spotted a woman walking the road in the opposite direction of the police. The couple said that as they drove by, the woman turned her head towards the woods and they were unable to see her face. In another report police say a cab driver searching for Neely along the road, spoke to a camper at Otter Lake who saw a woman walking along the highway days earlier. The man described the woman as "disoriented," and said the woman climbed into a blue car.
Four other people have vanished from the same area in 1983. Neely has not been heard from since and no items of hers have been found.
Vital Statistics
Date Of Birth: March 18, 1950
Age at Time of Disappearance: 33 years old
Height and Weight at Time of Disappearance: 5'7″ (170 cm); 131 lbs. (58 kg)
Distinguishing Characteristics: Red hair short to collar length hair; Green eyes. She has freckles.
Clothing: A red ski jacket, blue jeans or crème or yellowish pants, white sweater and beige cowboy boots, carrying a green soft vinyl purse with a white shoulder strap.
If you have any information concerning this case, please contact:
Peterborough Lakefield Community Police Service
705-876-1122
—
Ontario Provincial Police
1-877-9FIND ME (1-877-934-6363) Toll Free in North America
Email
(705) 330-4144 for local or outside of North America
—
Crime Stoppers
1-800-222-TIPS (8477)
Also Read:
https://www.thespec.com/news-story/5928649-marilyn-ann-neely-s-whereabouts-still-a-mystery-after-32-years/
https://www.mykawartha.com/news-story/9444703-ontario-cold-case-missing-woman-s-daughter-uses-facebook-page-for-tips/
https://www.facebook.com/helpfindmarilyn/
https://www.peterboroughpolice.com/media/unsolved-cases/