The Edmonton Police Service is asking for the public's help locating a 40-year-old missing woman from Edmonton.
Laurie Slobozian was last seen on Tuesday, June 5, 2018 in the area of 107 Avenue and 102 Street. She was driving a red, 1999 Ford Taurus at the time.
Slobozian has brown hair and blue eyes, with a brown spot on one of her eyes. She stands 5'3" and weighs approximately 150 lbs.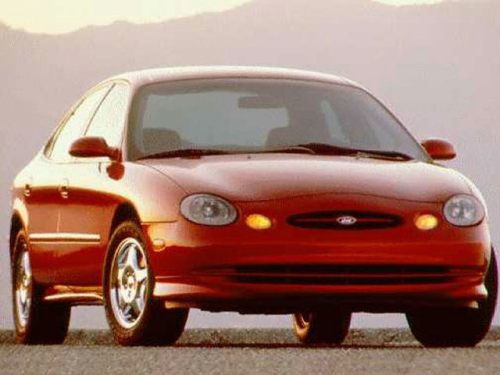 Stock image: Red, 1999 Ford Taurus which Slobozian may be driving
Slobozian's disappearance is considered to be out of character and therefore there are concerns for her well-being.
Police believe she may be in the Edmonton, Langley or Kelowna area.

Anyone with information regarding Laurie Slobozian's whereabouts is encouraged to call the Edmonton Police Service at 780-423-4567 or the Edmonton Crime Stoppers at 1-800-222-8477 or submit your tip online at www.p3tips.com/250.